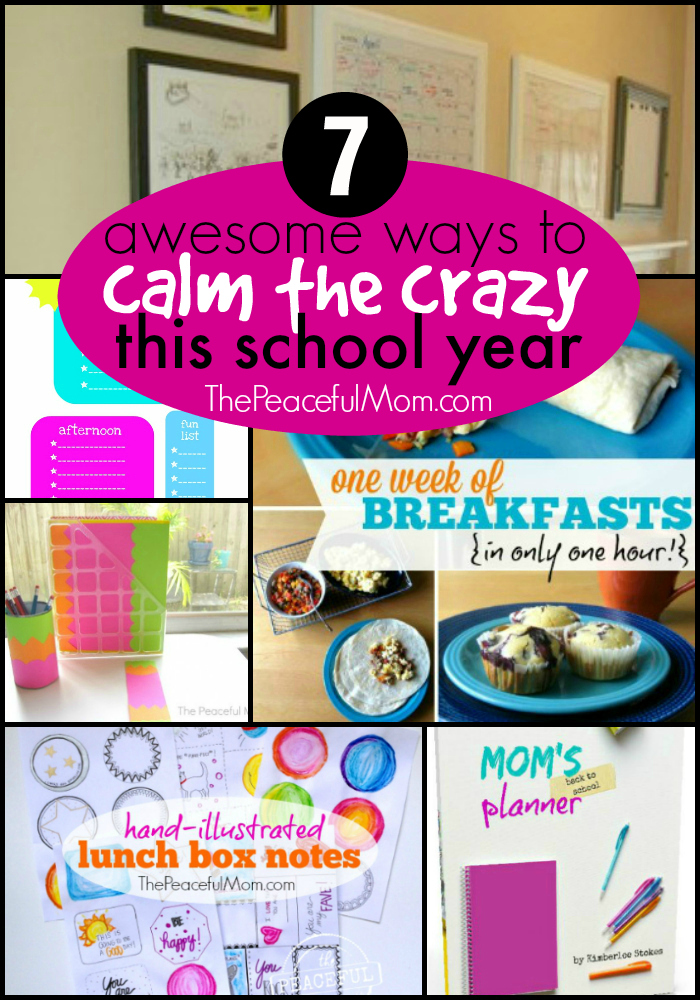 7 Awesome Back-to-School Organizing Tips
I know, I know.
You don't want to hear about back-to-school organizing when you just got into your summer groove, but the truth is, the new school year is just around the corner and there are some things you can do now to make going back to school a breeze. (And be sure to sign up for the giveaway listed at the end of this post!)
Declutter First
Now is the perfect time to start organizing your home for the upcoming school year. To start you will probably want to declutter some of your stuff to make room for new school year purchases. You can join our 31 Day Declutter HERE for a step-by-step plan.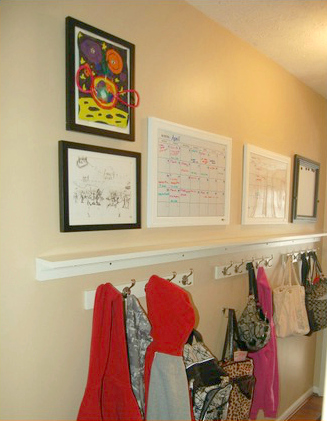 Set Up a GoZone
Another great way to organize your home is to create a GoZone — a spot where you and your kids can collect everything you need for the school day. Your GoZone can be a shelf in your entryway closet or a table near your door. Make sure to create a place for keys, book bags, shoes and jackets, as well as a basket or folder for papers that need to be signed and placed back in the book bags.
Create Routines
There's a lot that needs to be done on school days, but you can make sure your home runs more efficiently by implementing routines. A morning routine can help your children get ready more quickly and an evening routine can help you get the kids to bed on time. Make a checklist for each child so you don't have to nag them constantly.
Implement After Dinner Prep
Mornings will be a lot less crazy if you can prepare as much as possible the night before. Make it a habit to start preparing for the next day as soon as you are finished with dinner by placing backpacks in your GoZone, having your kids choose their outfits for the next day and preparing lunches and snacks.
Feed Your Freezer
Feeding your family doesn't have to be the most stressful part of your day. Take some time now before school starts (and on the weekends during the school year) to prepare some meals for your freezer. Search "freezer meals" or check out my Freezer Cooking Plans HERE.
Make Breakfast Easy
To simplify mornings even more prepare easy breakfast items ahead of time such as muffins, breakfast bars, fruit and waffles.
You can grab my five favorite make-ahead breakfasts plus my 1 Week of Breakfasts in 1 Hour Freezer Meal Plan as part of the Mom's Back to School Bundle available now.
Stay Stocked Up
Ever run out of toilet paper? Avoid last-minute runs to the store by keeping all of your everyday needs stocked in your home. (Check out my favorite Amazon household deals HERE). Preparing before you need to not only saves time and money, but your sanity too!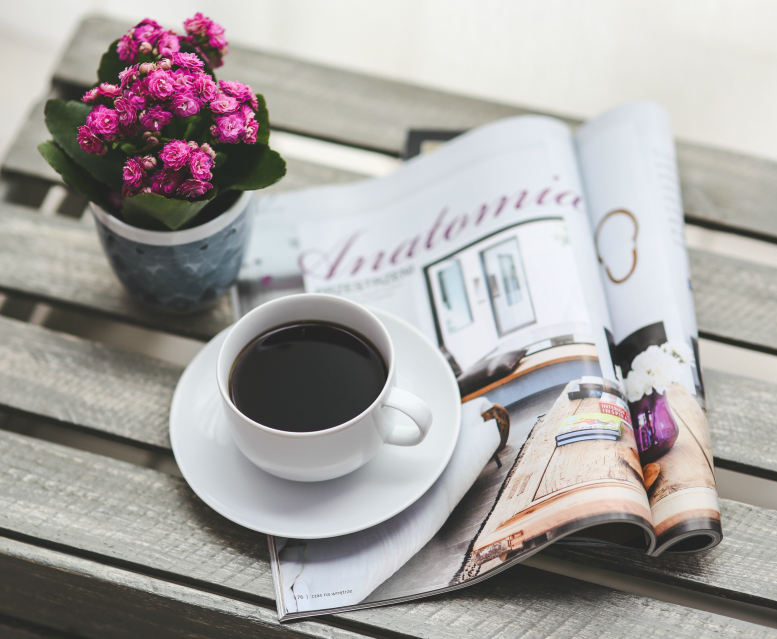 Want Back-to-School to feel like this?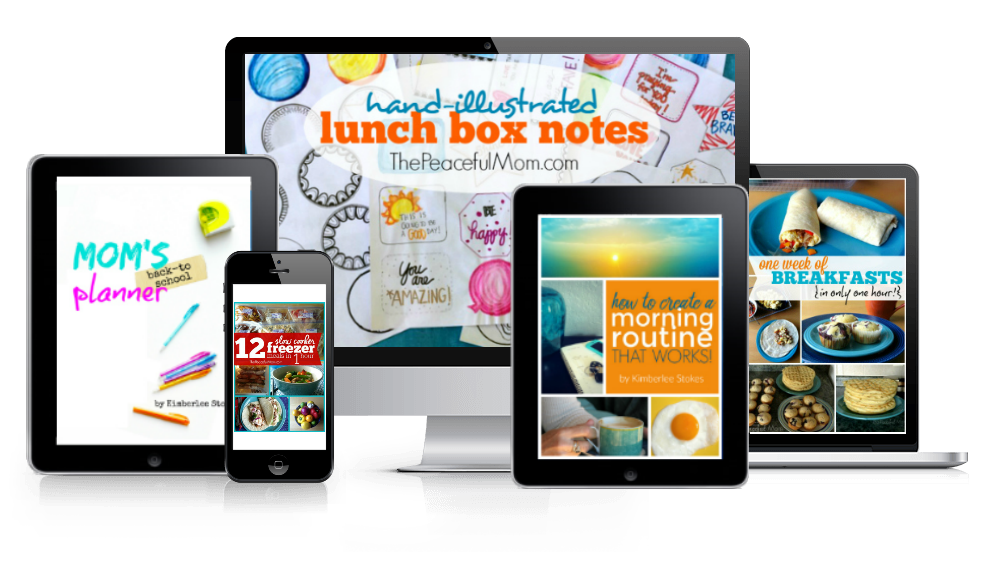 You need the Mom's Back to School Planner Bundle.
INCLUDING:
the scientifically researched technique to help your child maximize his study time
the one "trick" to get your kids to bed without a struggle (with testimonials that it works!)
the 3 organizational zones you need to create in your home now to stay organized all year long
my weekend prep plan to keep your school days stress free
28 theme meal ideas to make meal planning a snap
printable hand-illustrated lunch box notes
 PLUS lots more!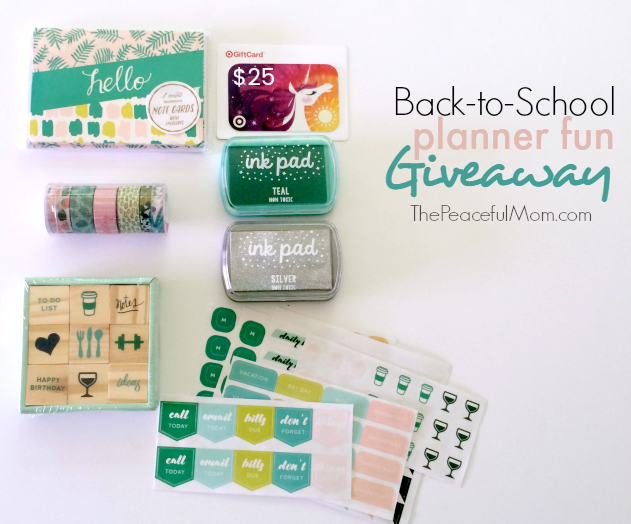 [Giveaway Now Closed]
To help you get into planning and organization mode I'm also giving away a cute little planner fun set from the Target Dollar Spot including nine rubber stamps, two ink pads, three mini sheets of planner stickers, five mini rolls of washi tape, eight note cards and a $25 Target Gift Card to purchase some of those back-to-school supplies you need.
To enter to win:
Share this post on Twitter, Facebook, Pinterest or email (use the share buttons on this post to make it easy).
Leave a comment on this post telling me your biggest struggle with the Back-to-School season.
Rules:
1 entry per household. Open to continental U.S. residents only. Winner will be randomly selected using third party software and notified by email. Contest ends August 2, 2017 at 9 a.m. EST.
Happy Planning!