Try these easy and creative school lunch ideas for kids.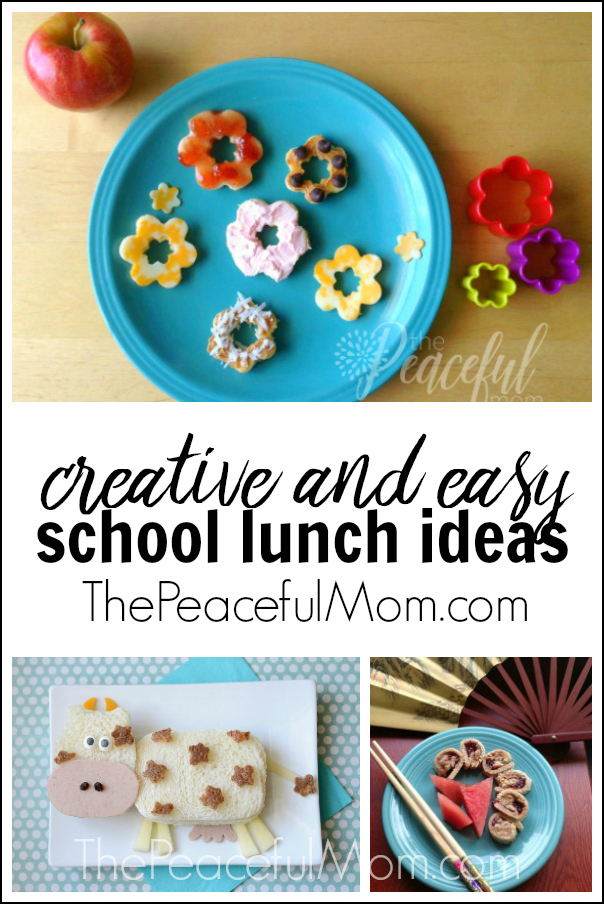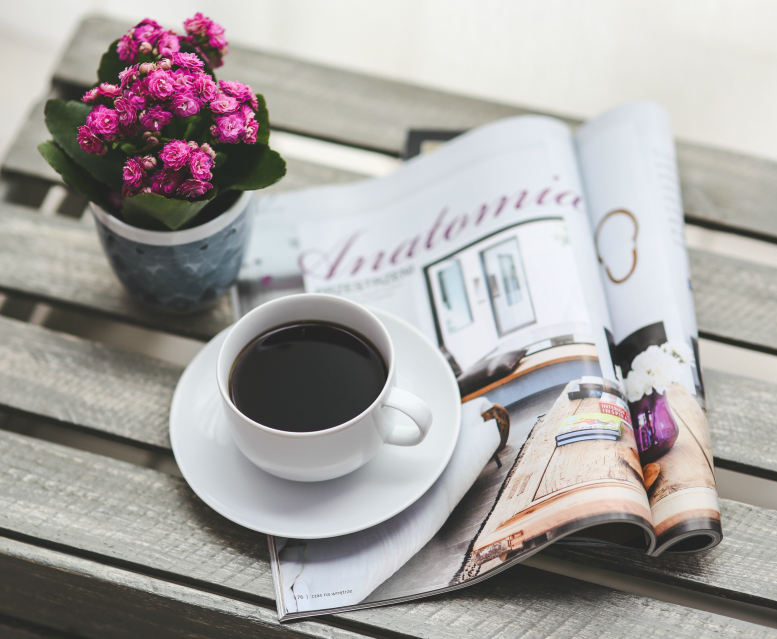 Want Back-to-School to feel like this?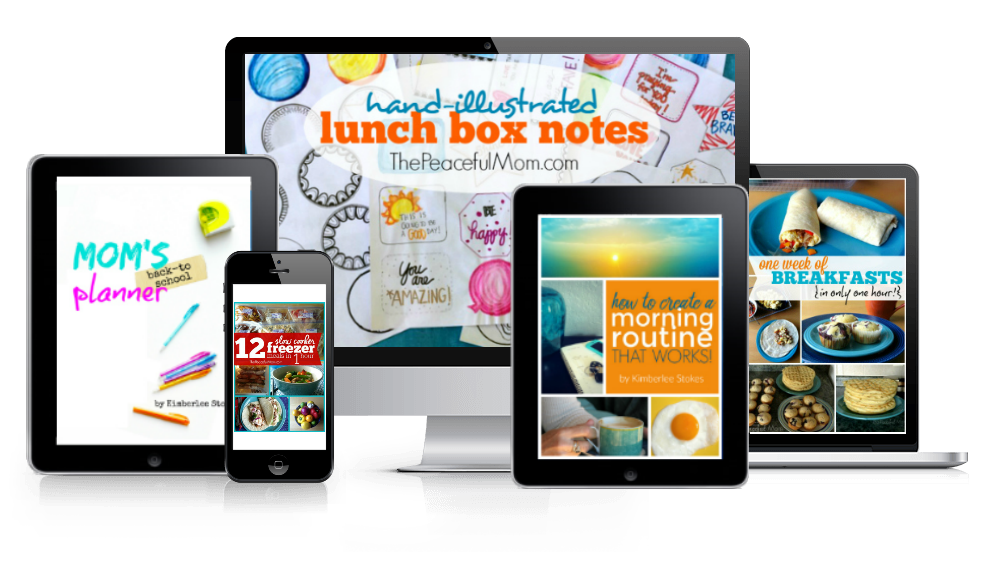 You need the Mom's Back to School Planner Bundle.
Click HERE to see what's inside and grab a sweet discount!
---
Creative School Lunch Ideas for Kids
If you're like most moms, it's enough stress just making lunch for your kids to take to school, but if you happen to have a little extra energy, try these creative school lunch ideas for your kids this year.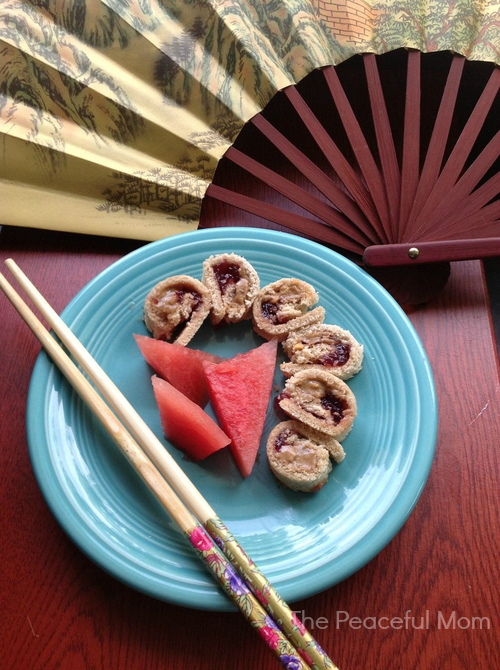 PBJ Sushi
Peanut butter and jelly sandwiches don't have to be boring. Click HERE for the instructions to make this Asian-inspired lunch.
Make Your Own Lunch Kits
Even my older children see the Lunchables lunch kits at the store and want one because of the cute packaging. I just can't buy them though, because they are exorbitantly expensive for the amount of food you get, and they're full of chemicals and overly-processed foods.
A great solution is to make your own lunch kits: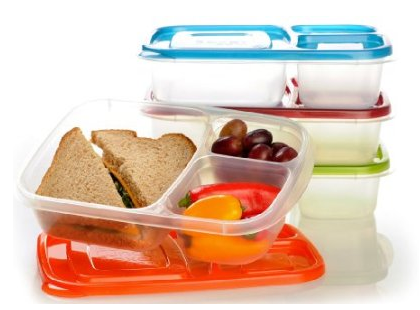 These BPA free reusable lunch kits are an initial investment of $3.48 each ($13.95 total for the set), but they are well worth it in my opinion because they make packing lunches a breeze. You can even pack several ahead of time and store them in the fridge for easy-peasy, stress-free mornings.
Click here to purchase (FREE shipping if you purchase 2 sets and you will be set for the year!).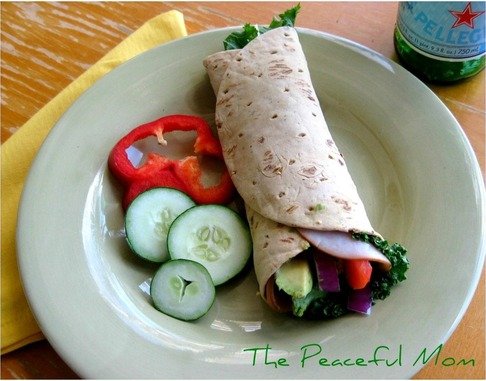 Try Wraps
Change up your sandwich routine by adding a wrap to your child's lunch box. You can find many healthy recipes online like this Turkey Avocado Wrap. Add some fruit and veggies and you're done.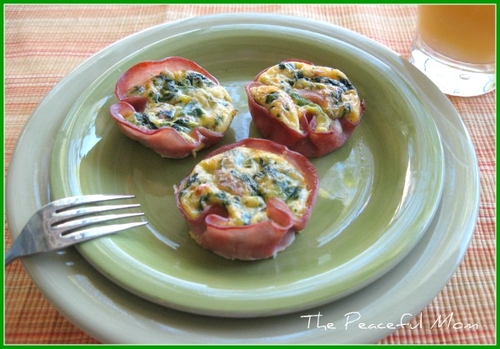 Make Mini Muffins
Kids love miniature food. Use a mini muffin tin to create goodies like muffin tin pizzas or these Ham and Egg cups (great for breakfast too). You can also add dried fruit and nuts to mini cupcake liners to add to the lunch box.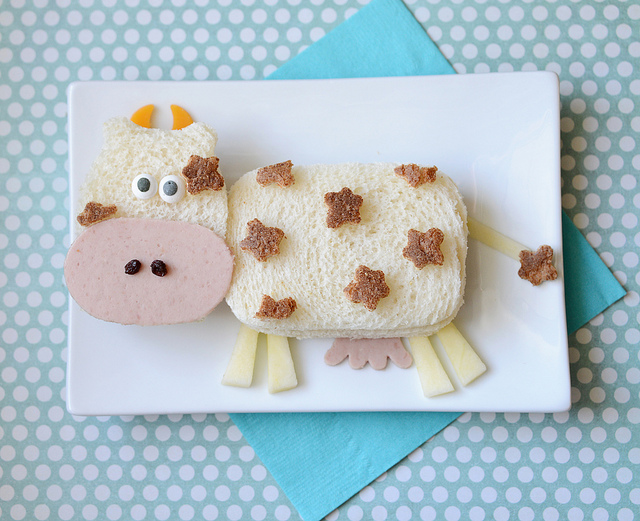 Create Food Art
You can create the usual lunch kit combos at home with healthier food, or you can make lunch a little more interesting by creating food art. Your kids will love cutting food with cookie cutters and creating animals, plants and funny faces. (photo from Jill Dubien)
And remember, you don't have to over complicate it. Your kids will probably be happy with a few basic creative additions to their lunches. You can even make Friday a special lunch day with food art in the lunch box.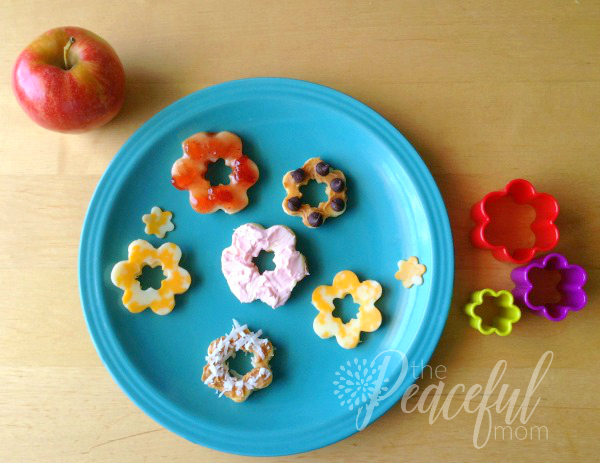 Choose a Theme
Another idea is to create a theme for your lunches. You can even create a little calendar with your ideas so you don't have to come up with creative ideas every day. Some ideas to get you started:
Hawaiian: ham and cubed cheese on pretzel sticks, pineapple chunks, yogurt with coconut sprinkles
Mexican: nacho chips, bean dip, shredded cheddar, olives, cherry tomatoes
Ocean: octopus shaped sandwich, fishy crackers, blue berry "bubbles"
Floral: use flower shaped cookie cutters to cut cheese and fruit, then add spreads and toppings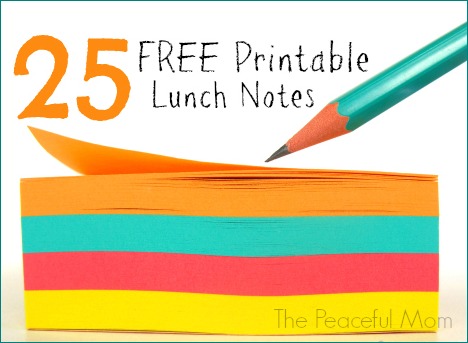 Add Some Love
Give your kids a little extra love by adding a note to their lunch box. Check out my list of 25 FREE Printable Lunchbox Notes HERE. You'll find enough notes to last the remainder of the school year!
Check Pinterest
As you probably know, Pinterest is a wealth of information. Check out my Lunchbox Love Pinterest Board for some creative school lunch ideas including Almond Butter with Dried Cranberries, Blueberry Whipped Cream Cheese with Strawberry Slices, and Hummus with Carrot Strips. (You can also join 38,000 other readers and follow me on Pinterest HERE.)
I would love to hear your creative school lunch ideas for kids so leave a comment. 🙂
We can do this!

Want a simpler life?
Join our simplifying, organizing, life-changing community!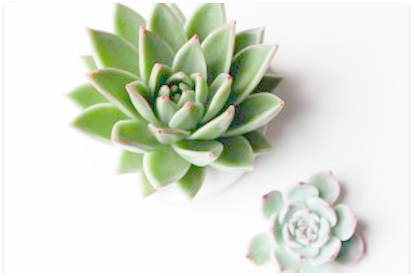 Click here to join The Peaceful Mom Community!
Get weekly encouragement & 10 Minute Organizing Tips
PLUS access to our Organizing and Printable Library including:
10 Minutes a Day Declutter Calendar — focus on one small area each day of the month
Organizing Printables – to organize your life one baby step at a time
Monthly Gifts – because who doesn't love a surprise?

You May Also Enjoy: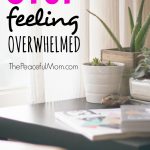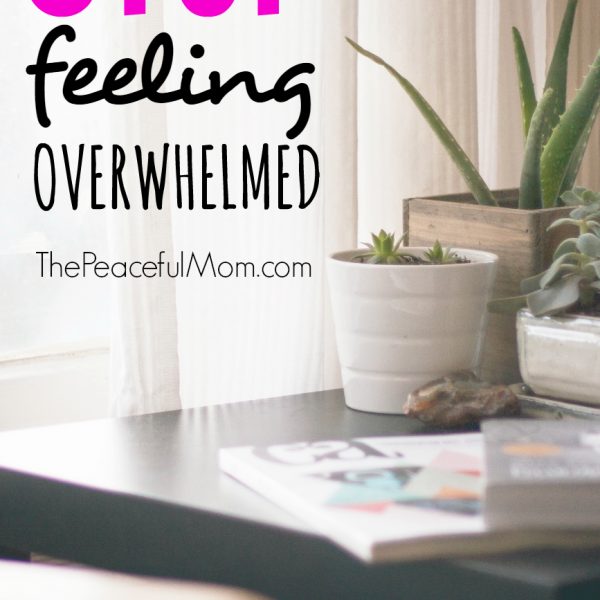 b