Join us for the 31 Day Decluttering Challenge and grab your free printable 31 Day Declutter Checklist below!
We're in the middle of decluttering and simplifying this month. I'm focusing on my home office, but you can find a checklist with a room-by-room quick decluttering plan linked at the end of this post.
So here's my progress from this past week.
 
Bookshelf Clean Up
My main goal during this challenge is simplifying my work space to make it function more efficiently for me. I moved everything off of the bookshelf to the left of my computer desk so that I can place the items I use most often in the most convenient location.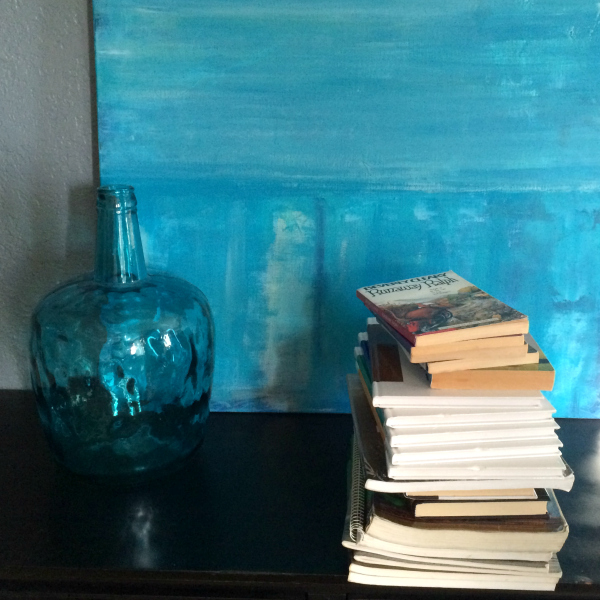 Book Declutter
While I was rearranging my book shelves I took the time to go through the books we currently have and select several to give away. A few of them are pictured above.
I truly love books and I especially love hanging on to books that have an emotional memory attached to them, like the books I read to the kids when they were younger. I'm keeping a few of the most special ones, but the rest are going because there is absolutely no reason to keep books that we are not going to read again.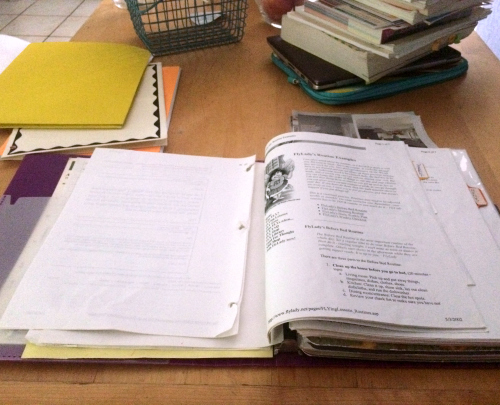 Paperwork Declutter
Not only am I a book hoarder, I am a paper hoarder. I have probably 20 binders where I have gathered "important" and "helpful" information, as well as notes from previous projects.
Yep, I'm like the cat lady except with binders.
So I did the brave thing and started going through the binders to see if there is anything I actually need to hold on to. Not much, as it turns out.
It was a challenge but I recycled all that paper. (If you need help getting started on your paper piles, check out my 10 Minute Paper Pile Fix HERE.)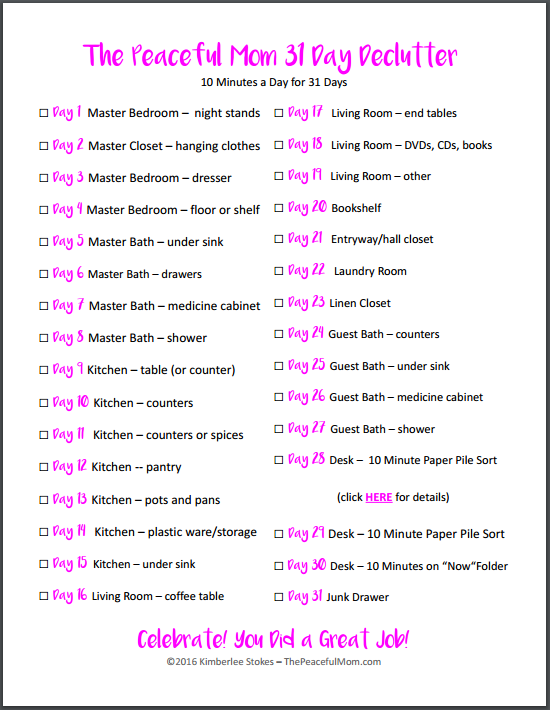 If you'd like to join me for the 31 Day Decluttering Challenge, I have a FREE Printable 31 Day Declutter Checklist for you.
Simply join the 30 Days to Organized group HERE
and grab your free 31 Day Declutter Checklist!

You can see the 10 Minutes a Day Decluttering Guidelines HERE.
I would love to hear about your progress so leave a comment. 🙂
(eMail readers will need to click through the title of this post then scroll to the bottom of the post to leave a comment.)
We can do this!

 You May Also Enjoy: