Join us for the 31 Day Decluttering Challenge and grab your free printable 31 Day Declutter Checklist below!
I mentioned in my last post that life has been a little bit crazy in the last month and a half, and one of the results has been a very cluttered house. I'm taking the month of July to go through everything and do a massive declutter.
I started with my office because it seemed to be the most cluttered of all the spaces.
So here's the "Before" shot: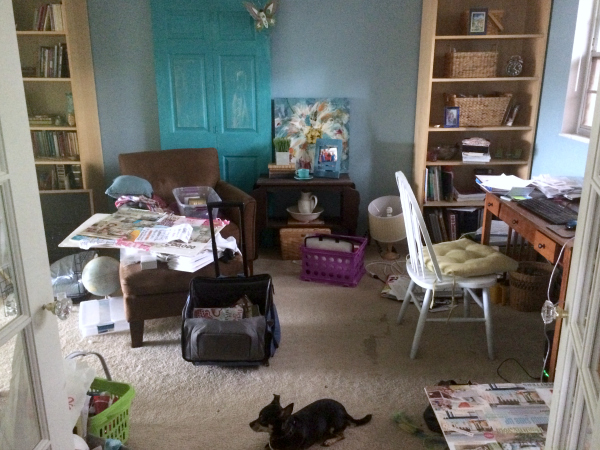 I put away all of the various projects, threw away the trash and took some items (like the lamp we are no longer using) to the donation box in the garage.
And here is the "After" photo: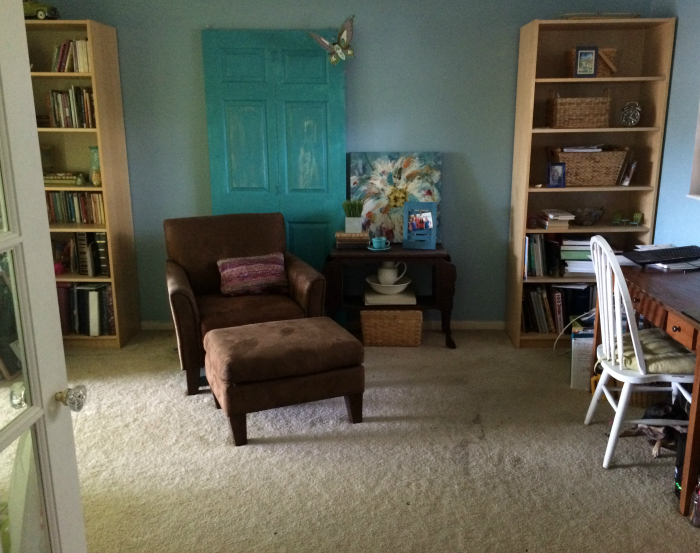 My next phase is to go through the books on these shelves to give away what we are no longer using. I love books, but if we aren't going to actually read them again, there's not much point in hanging on to them.
Once I've decluttered the books, I'm going to be re-arranging the shelves so that I have room for the projects I am currently working on.
For a space to function as efficiently as possible, you need to consider how you use the space, then remove everything that is preventing you from achieving that goal.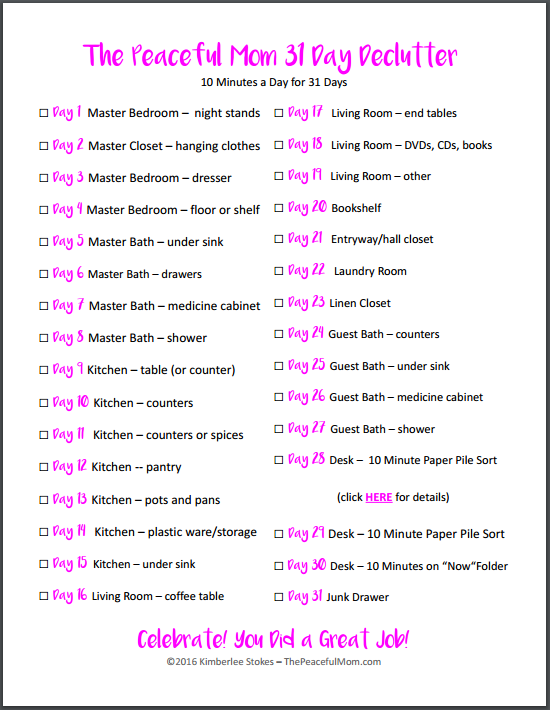 If you'd like to join me for the July 31 Day Decluttering Challenge, I have a FREE Printable 31 Day Declutter Checklist for you.
Simply join the 30 Days to Organized group HERE
and grab your free 31 Day Declutter Checklist!

You can see the 10 Minutes a Day Decluttering Guidelines HERE.
If you're joining us, leave a comment. ?
We can do this!