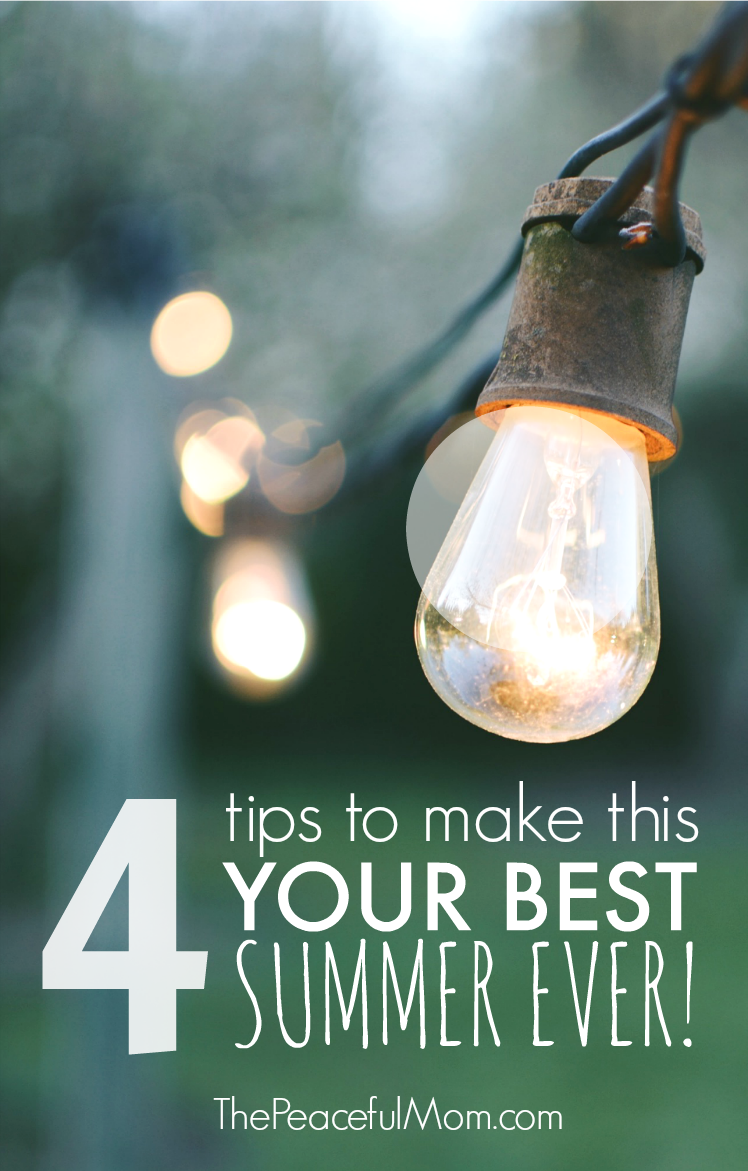 Well summer is officially here and it always seems like such a magical time, full of fun and dreamy days.
But then it's time for school to start again and I realize that I didn't really have the kind of summer I wanted to have.
I want you to enjoy your best summer ever, so I've got four tips to help you do just that.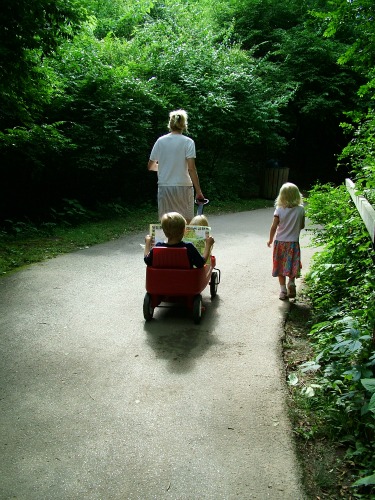 Set Some Summer Goals
You may typically think of summer as the season when you "take off" from work and all of the serious stuff of life, but setting a couple of goals for the upcoming months can help you to feel happier, and maybe even accomplish a task you've been putting off. Choose a personal goal like reading three novels over the next two months or exercising every morning, as well as a family goal like going on a fun outing once a week.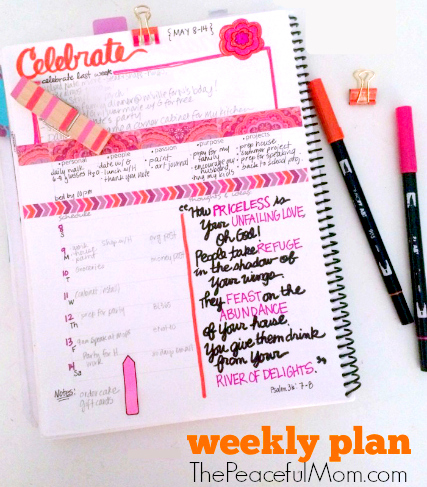 Grab the Joyful Life Planner for practical help with to reach your goals and make the most of your time.
Set Up a Summer Routine
The relaxed schedule of summer is great, but your kids will thrive with a little bit of structure to their days. Creating a simple daily and weekly routine helps them know what to expect and relieves a lot of stress for you. And while you're planning what your days will look like be sure to include some quiet time when kids are in their rooms resting, reading or playing quietly. You can even reserve special toys and books just for rest time. This quiet space in your day will benefit your children and keep you sane!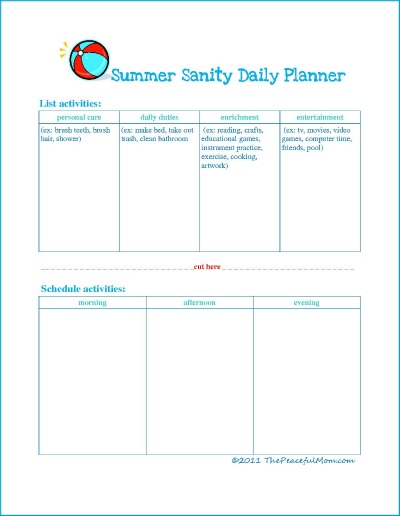 Download the The Peaceful Mom Summer Sanity Daily Planner and The Peaceful Mom Summer Sanity Weekly Plan to help you set up your routine.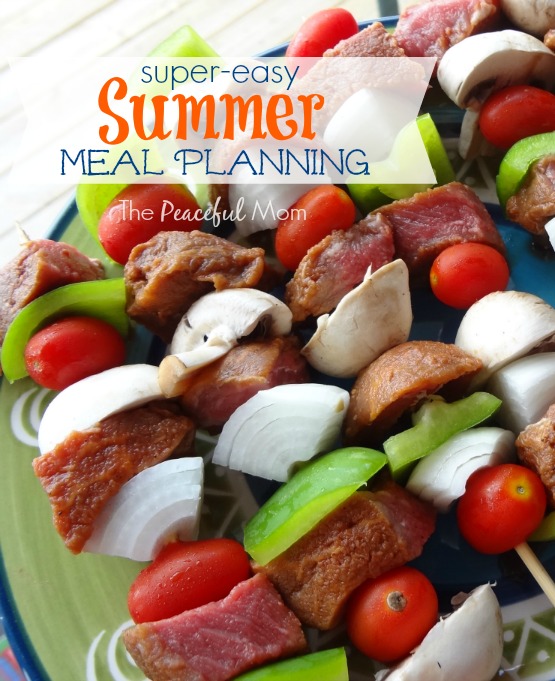 Simplify Summer Meals
Your family needs to eat, but summer meals don't have to be complicated. Salads, flat breads and sandwiches are simple to pull together and taste great on hot summer days.
Check out my Super Easy Summer Meal Planning Tips and my Simple Summer Food Pinterest Board for ideas.
Sort Through Some Stuff
Let's face it, we all have some clutter we need to get rid of. Summer is a fantastic time to declutter your home so you can start the new school year feeling calmer and more organized. Grab the free 31 Day Decluttering Challenge Checklist below to help you stay focused and motivated.
Summer time is vacation time, but with just a tiny bit of planning and purpose, we can make this summer the best ever for ourselves and our families. We can do this!
Enjoying the sunshine –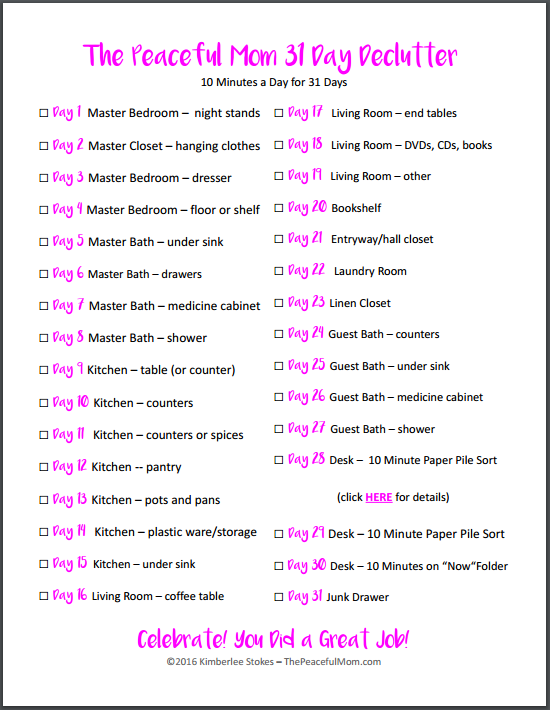 If you'd like to join me for the 31 Day Decluttering Challenge, I have a FREE Printable 31 Day Declutter Printable Checklist for you.
Simply join the 30 Days to Organized group HERE
and grab your free 31 Day Declutter Checklist!

You May Also Enjoy: