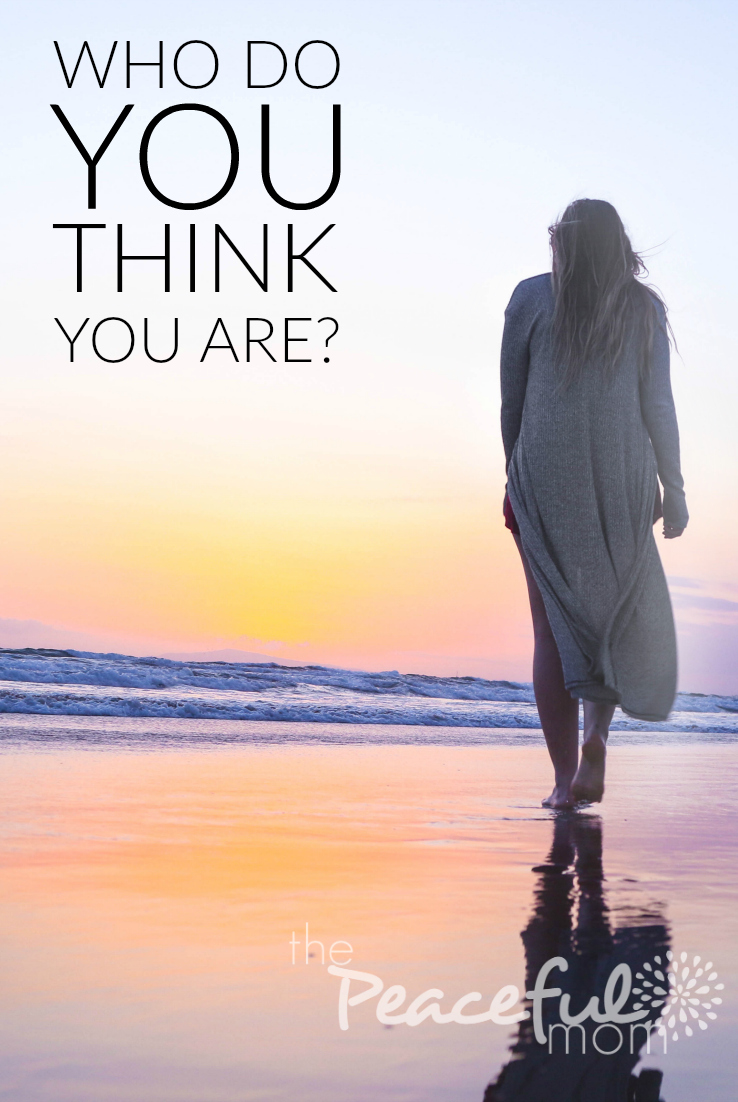 "Who do you think you are?"
The question rang in my ears and ricocheted in my brain as I tried to make sense of it.
Oh, I knew what she meant by it:

"How dare you?"
"What gives you the authority?"
"What qualifications do you have?"
"Who gave you permissiion?"
But while my brain understood the meaning of the words, my spirit was in shock. It felt like a knife to the core of my being and it made me question myself.
"Who do I think I am?"
And the question still echoes in my psyche from time to time.
"Who do you think you are?"
"Who gave you the authority to speak on this?"
"What made you an expert on this topic?"
"How dare you believe that you can be successful?"
And here is my response:
I don't think I'm anything, but God does. He says I am:
chosen
loved
worth dying for
accepted
royalty
free
redeemed
more than a conquerer
an overcomer
a delight
And He says the same about you.
So my question for you today is:
Who do you think you are?
Think about it for a second then let God answer for you.
Celebrating You!

 You May Also Enjoy: