How to Save Money on Groceries – 17 Best Tips
It's the one task that must be done for your family, but if you're like me, it's your least favorite.
Buying groceries is time consuming and expensive, but we have to eat. Today I have a few tips on how to save money on groceries, as well as links to additional resources to make the process a little less stressful.
How to Save Money on Groceries at the Store
A few tips and tricks can help you save hundreds while shopping.
Use Money Saving Apps
Why not use your smartphone for more than social media? Check out my favorite FREE money saving apps HERE including my new fave, FETCH and Swagbucks.
I love to earn Swagbucks which I then use to purchase Amazon gift cards for cheap household goods on Amazon. You can use the Swagbucks search bar instead of Google and earn for doing what you already do plus they now have lots of other ways to earn.
Buy These 5 Items On Amazon
Speaking of Amazon, you can find some items cheaper there than you can at grocery stores. Compare the prices at your local stores, but in general these five items are cheaper on Amazon than at Costco.  Try the Amazon Prime 30-Day Free Trial
and save even more.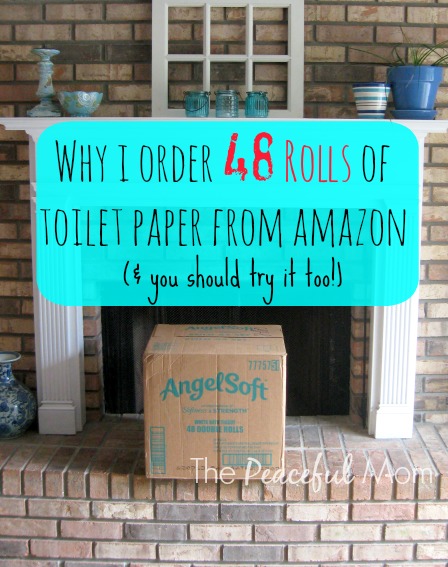 I also buy my household goods like toilet paper on Amazon. See the Best Amazon Deals on Household Items HERE.
More:
Make a Meal Plan
It's boring, but true. The primary way that I save money on groceries is by creating a weekly meal plan. Having a plan saves money because it helps you to avoid:
spending hundreds of dollars only to find there's nothing to prepare for dinner;
making extra trips to the store to pick up a missing ingredient and spending $50 on impulse purchases;
throwing out food because you forgot about it;
going to the drive-through because you have no idea what to cook for dinner.
It's also a major sanity savor when you're exhausted after a long day.
More: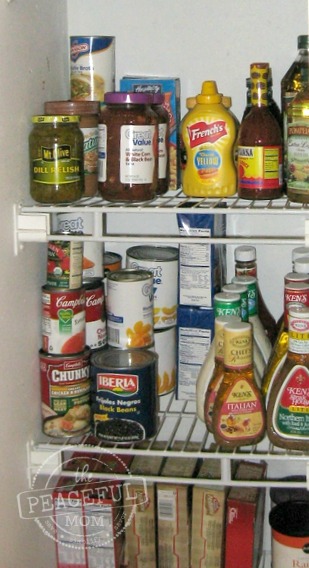 Take a Photo of Your Pantry
I hate buying groceries only to find out that I have duplicates at home. Avoid this problem by snapping a shot of your pantry, fridge and freezer with your smartphone before you go to the store. You can also make a list of meals that you can make from those items, then note any missing ingredients so you can add them to your grocery list.
Using what you already have saves you money by avoiding food waste and reducing your expenditures for new groceries.
More:
Shop the Sales
To save the most money, make your menu plan based on the grocery store sale items each week and what you have in your pantry and freezer. Usually stores place their "loss leaders" on the front page of their weekly ad. These are the items that the stores is willing to offer at a loss to entice you into the store, hoping that you will buy other higher-priced items while you're there — but you don't have to.
By purchasing only the sale items at major grocers and buying the remainder of your groceries at a discount store like Aldi, you can save hundreds of dollars every month.
More:
Save Money on Groceries: Know Your Prices
Save Money by Shopping at Multiple Stores
Stock Up
If an item is on sale (especially "loss leaders" as mentioned above) and you will use it, buy as many as you can afford. Purchasing items at the lowest price means that you not only save money now, but in the next few weeks or months as you use those items. To make sure you don't waste any money, check the expiration dates before purchasing. And if the store is out of the sale item, be sure to get a rain check.
More: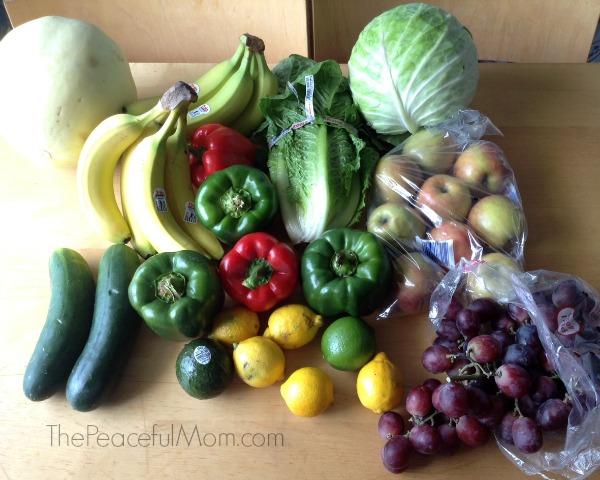 Be Picky About Produce
Save money on produce by purchasing whatever is in season. Prices are lower when fruit and vegetables are most abundant, plus the freshest produce has the most nutrients.
You can also save money by checking local produce stands, farmer's markets and ethnic shops to find lower prices on produce, meat and other items. You may even be able to buy directly from farms or CSA's in your area. Click here to use the Local Harvest CSA listings for your area. I just found a new location in my hometown.
Note: If you're buying pre-bagged individual fruit such as apples, choose a bag with smaller pieces. You will get more pieces of fruit for less money and you probably won't notice the size difference when you're eating it.
More:
How to Save Money on Organic Produce
Try the Drugstore
Buying groceries at a drug store isn't usually advisable, but sometimes you can find special deals on items like milk and eggs. Walgreen's recently had 1 dozen eggs for $1.00.
How to Save Money On Groceries at Home
Use a few of these strategies at home to slash your weekly grocery bill.
Keep a Running Grocery List
You know that "quick" trip you made to the grocery store to pick up an ingredient you forgot — yeah, the one that cost you an extra $50? Avoid the problem of impulse buys and extra trips to the store with a grocery list. It's helpful to organize your list by categories such as Dairy, Meat, etc., or organize it in order of your store's layout.
More:
Spend Less on Dairy
Milk and other dairy products can take a big chunk out of your grocery budget, but you can save by using these tips:
Substitute cereal with another breakfast food (like eggs) two to three times a week
Limit children to drinking one glass per day and serve other calcium sources such as raw or lightly cooked green vegetables, broths made from chicken or turkey bones, and oranges.
More:
Use Everything
One of my biggest frustrations is spending money on food, only to find a "science experiment" growing in my refrigerator a couple of weeks later. To avoid wasting money on food, make sure that you plan to use your leftovers. You can designate one night a week as "Leftover Buffet" night, freeze food to use later or take leftovers for lunch the next day.
More:
Tips for Using Over Ripe Produce

Make Your Own
One huge way to save money on groceries is to cook from scratch and to make your own mixes. You can buy spices in bulk at the farmer's market, ethnic markets or even the Mexican food section at Walmart and then combine them in glass jars to use when you're cooking.
You can find recipes for make-your-own mixes in my Recipe section.
More:
Make Your Own Fajita Seasoning Mix
By using a combination of these strategies, you can cut $1000's from your grocery spending each year. Let me know which tip is your favorite in the comments!
Happy Saving!

You May Also Enjoy: