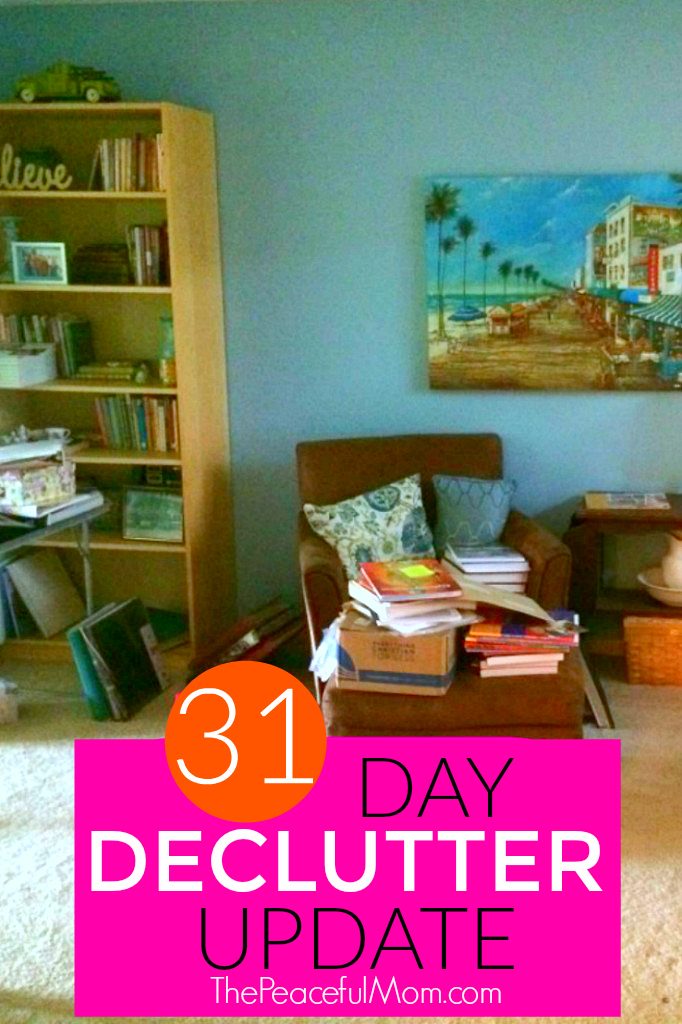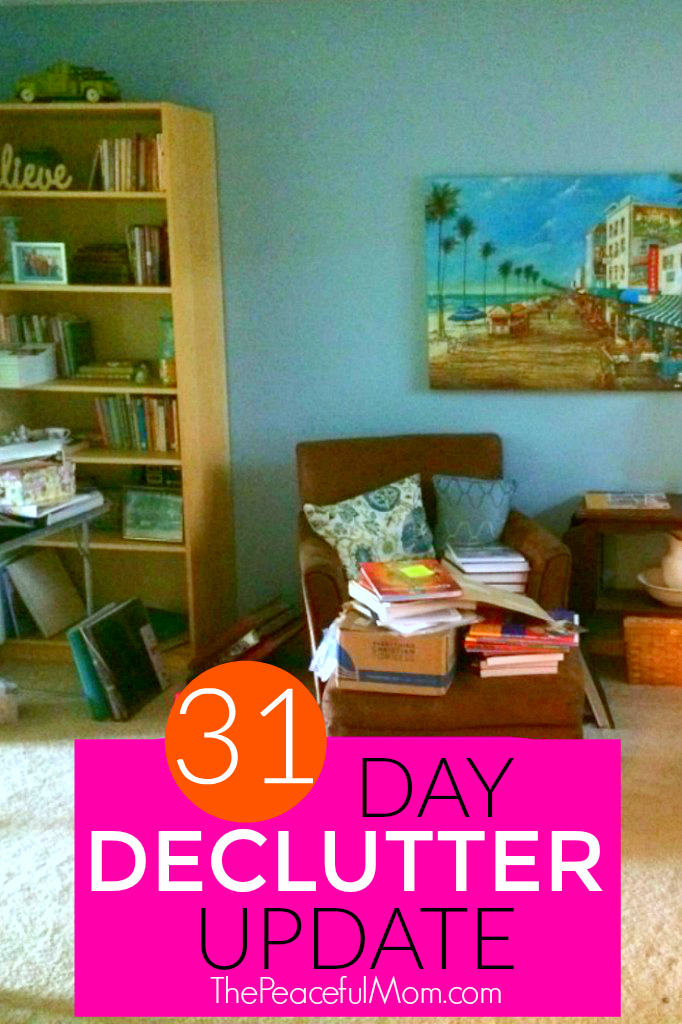 Have you joined us for the 31 Day Decluttering Challenge? We're working just 10 minutes a day in one small area of our homes, so by the end of the challenge we will have made significant progress. (Scroll to the end of this post to grab a FREE 31 Day Decluttering Challenge Checklist!)
See my previous progress this month HERE and HERE.
For the last week of the challenge I worked on my linen closet. Spending just 10 minutes a day and working on one shelf at a time, I:
removed all items from the shelf
refolded linens and sorted them into like groupings (towels together, etc.)
removed non-essential items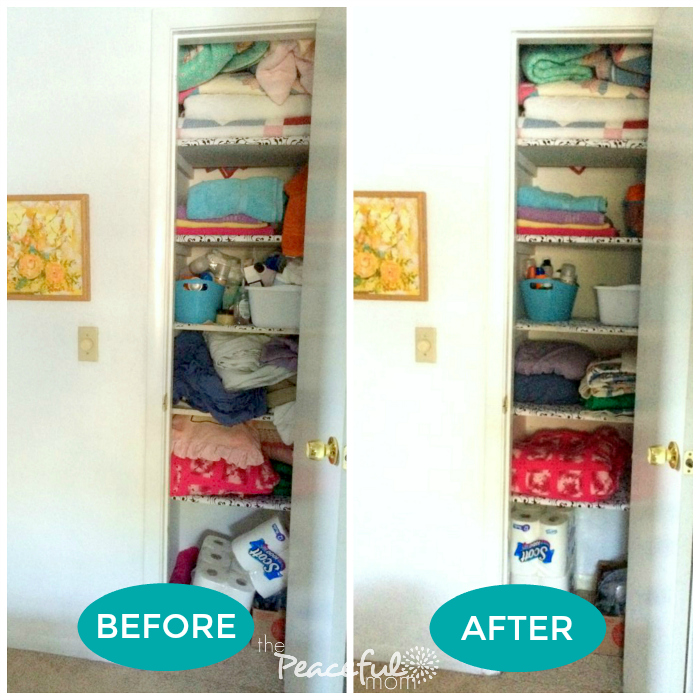 The third shelf from the top needed the most work because the health and beauty products were out of control. (That's what happens with three teenage daughters!) I threw away several expired products and re-organized everything which made a pretty dramatic difference, as you can see in the "after" photo on the right.
SIDE NOTE: You can see the packs of toilet paper that I have been purchasing from Amazon because it's so much cheaper than my local stores. You can see the Best Amazon Deals on Household Items and the toilet paper deals I buy HERE.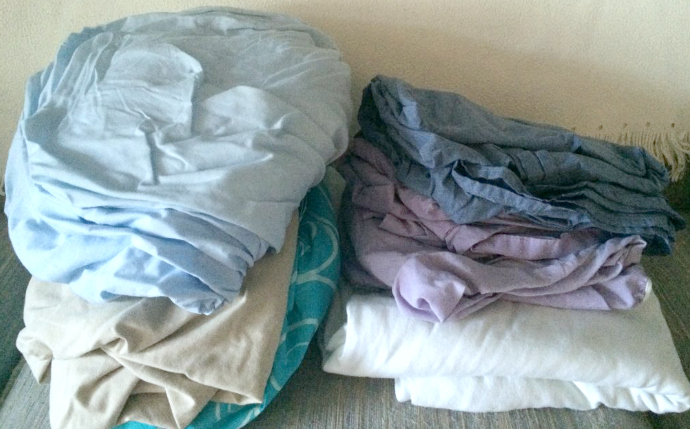 As I was going through the closet I realized that we had EIGHT extra sets of sheets, some of which are for mattress sizes we don't even own any more! So I'll be donating the sheet sets in the photo above.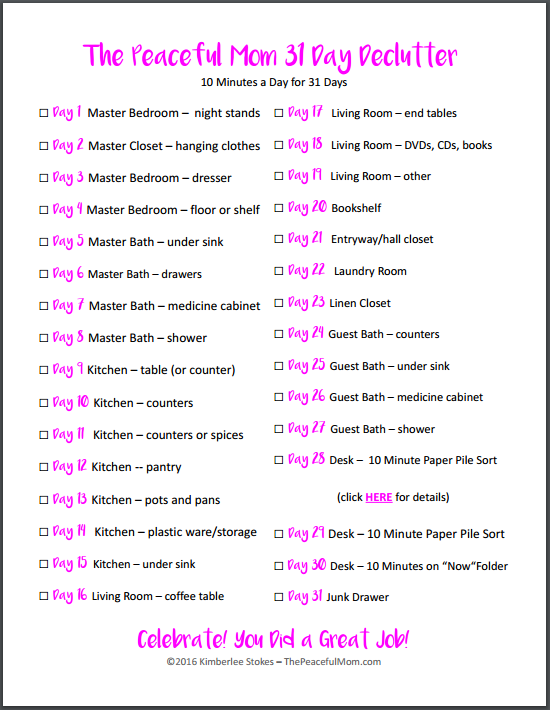 If you missed the challenge, no worries!
  Simply join the 30 Days to an Organized Life Community HERE
& download this 31 Day Declutter Checklist to work when you have time.
Once you confirm your registration by clicking the link in the confirmation email, you will receive a welcome email with the link to the checklist.
If you'd like a little motivation you can check out Mary's Facebook post HERE about what she found while decluttering, then leave a comment, photo or link HERE on Facebook with your progress, or on THIS POST on the blog.
Happy Decluttering!

P.S. – If you want to invite your friends to join you, share this post on Facebook.
  You May Also Enjoy: