This post is sponsored by Chalkola Chalk Markers. All opinions are 100% mine.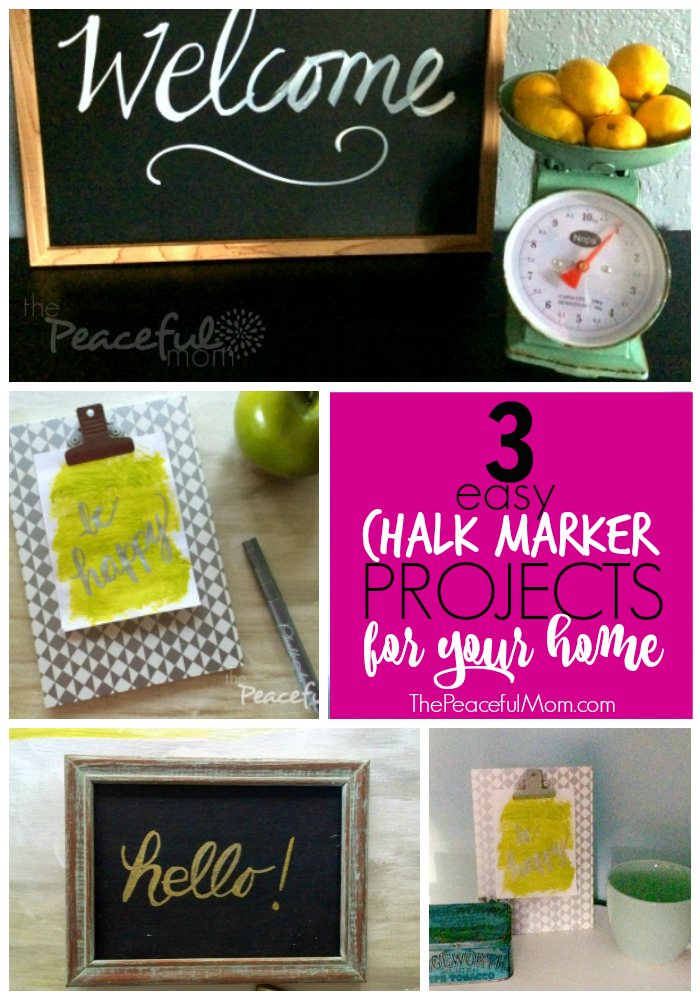 3 Easy DIY Chalk Marker Projects
It's the time of year when I'm itching to make some home decor changes, but I don't have extra money in the budget. I created three simple chalk marker projects to brighten up my home so I thought I'd share them today to spark some ideas for your home.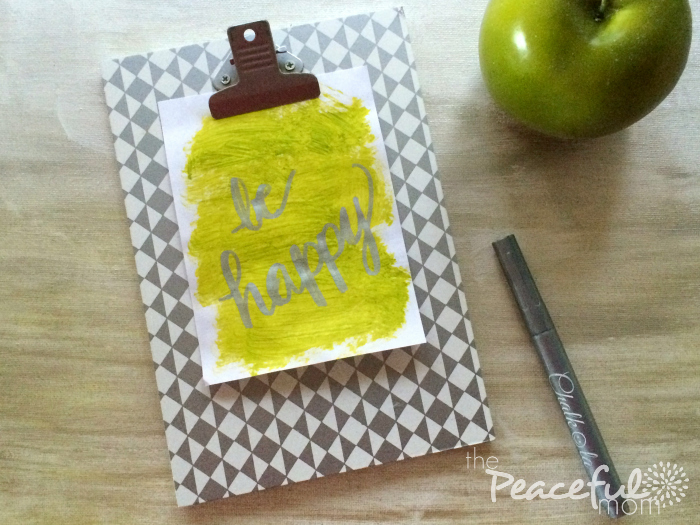 Clipboard Display & Quote
Clipboard displays are all the rage now, but instead of paying extra for a ready made version, make your own with chalk markers.
Simply paint an old clipboard with a base color of acrylic paint, then once the base coat is dry, use a stencil to create a pattern with a chalk marker. I created the quote by painting a swatch of acrylic color then hand lettering the quote using a silver chalk marker.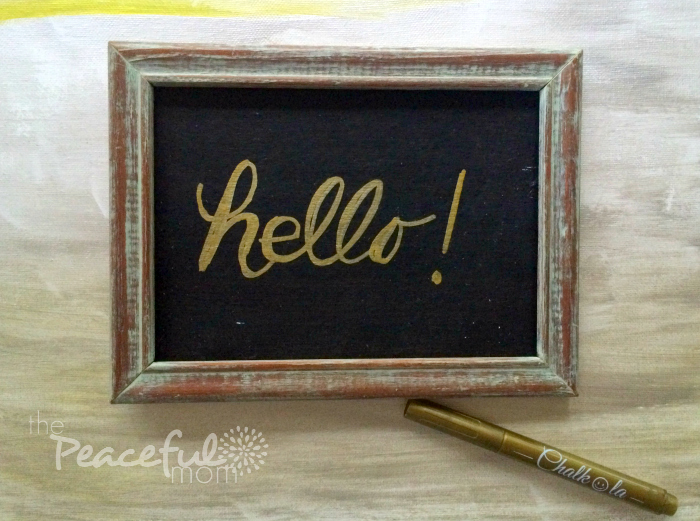 Framed Quote
Another super simple chalk marker project is a framed quote for your wall. I took an old frame and painted the cardboard backing with black paint, then used a gold chalk marker to hand letter the word "hello". You could write out a short quote as well.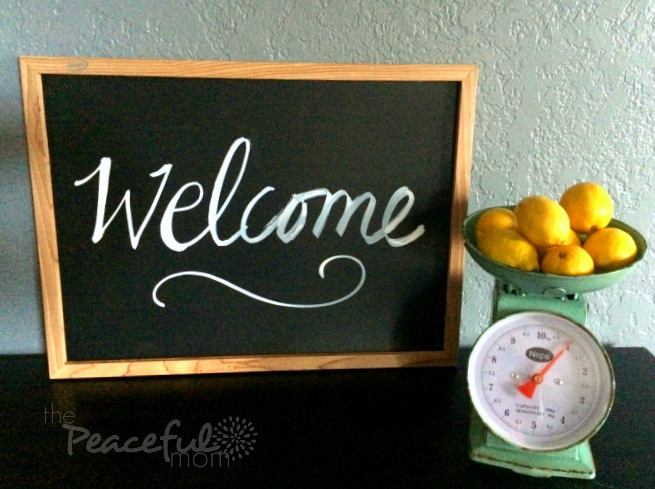 Personalized Welcome Sign
It's always nice to make guests feel welcome in your home and an easy way to do this is to create a custom Welcome sign with their name.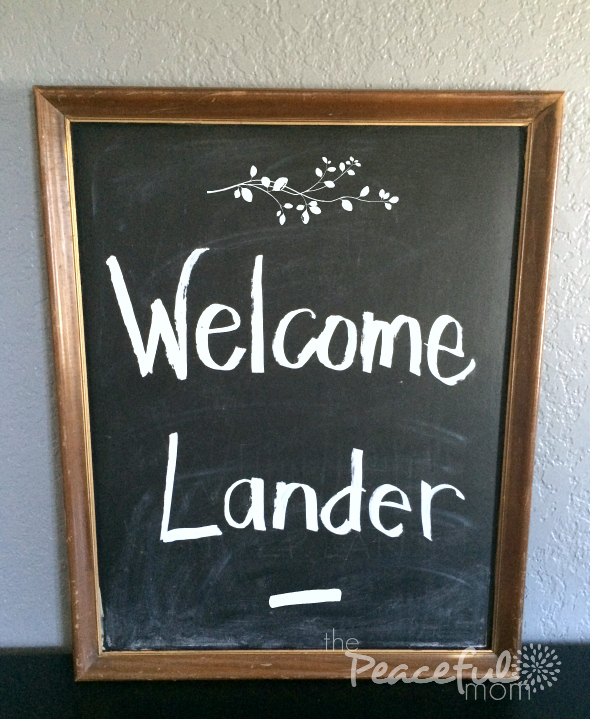 I found an old painting at the thrift store and painted over it with chalkboard paint. Whenever a guest comes over, I use chalk markers to write a unique message just for them.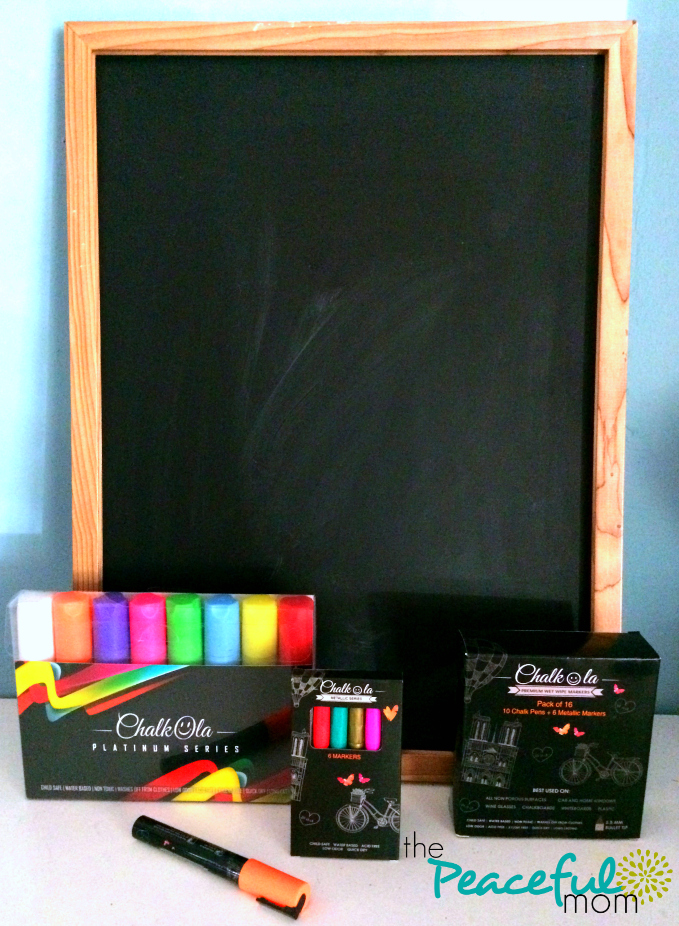 For each of these chalk marker projects I used Chalkola Chalk Markers. They come in a variety of styles and colors, and are simple to use.
I particularly love the metallic pens, as you could probably tell.
The only issues I had were trying to wash the chalk paint off a chalkboard that was very porous, and trying to remove the "washable" paint from a t-shirt. So just make sure to use the markers on a non-porous surface if you plan to wash it off, and wear old clothing while completing your project.
See another of my chalk marker projects HERE on my Instagram.
If you'd like to try the Chalkola Chalk Markers, use coupon code 20OFFSTR to get 20% off right now.
Click HERE to use your discount.
I would love to hear what you do with chalk markers so add a comment or a link below.
(eMail readers will need to click through the title of this post and scroll to the end to leave a comment.)
Happy Creating!