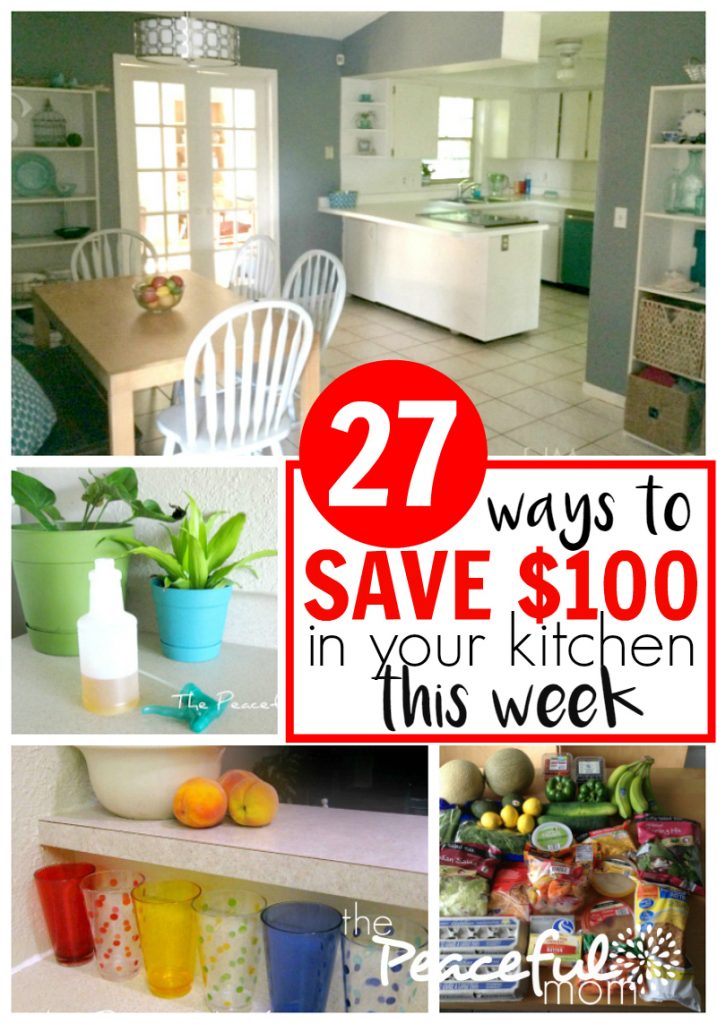 27 Ways to Save $100 in Your Kitchen This Week
Sometimes the best way to save money is to make small changes in your everyday life that add up to big money. Today I'm sharing 27 small ways you can save $100 in your kitchen this week.
Save While Washing Dishes
Let's start with a few ways to save money while washing the dishes: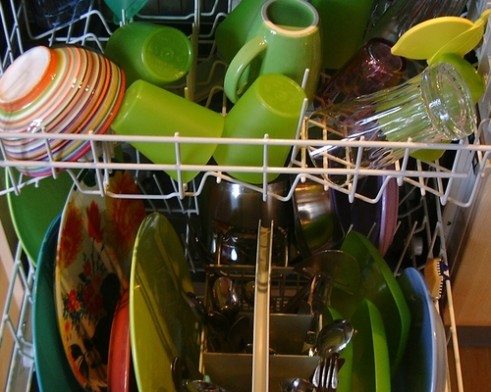 Wash dishes once a day by hand rather than using the dishwasher and save about 63 cents per load (according to TheSimpleDollar.com).
To save money while washing by hand, fill one side of the sink with hot water to wash dishes and the other side with cold water to rinse.
If washing by hand is too much to ask, save on your water and power bills by only running your dishwasher when it's full.
During the day, keep a dishpan in your sink with a small amount of water to rinse dishes rather than using running water.
Save on detergent by using less. Most dishwashers require only a tablespoon of powder detergent to work effectively.
Save on electricity by using the "air dry" rather than "heat dry" setting on your dishwasher.
Save On Disposable Products
One huge money drain is the use of disposable products. Use these tips to save on paper and plastic.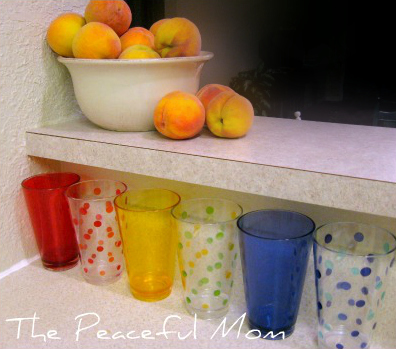 Save money and your sanity by assigning a different colored cup or glass to each child. Kids can easily identify their cup which prevents them from using multiples each day.
Use cloth napkins instead of paper. (Find these at the thrift store to save even more.)
Use real plates rather than paper or styrofoam.
Use washable cloths or rags to wipe up spills rather than paper towels.
Purchase a BPA free water bottle to avoid purchasing disposable water bottles. Save money and the environment
Save While Cooking
Cooking your meals rather than eating out will save you hundreds of dollars each week, but you can save even more by using these tips: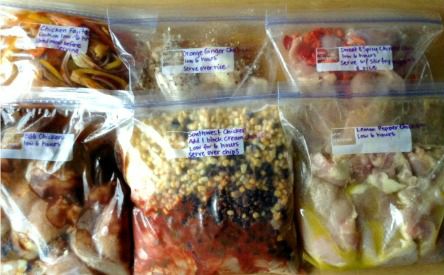 Use your slow cooker to save energy and avoid heating up the kitchen.
Cook from scratch as much as possible to avoid convenience foods, which can cost up to five times more.
Save on Grocery Shopping
Groceries can be a significant part of your overall budget, but you can use these strategies to save big:
Keep a running grocery list and note when items are half-full to avoid "emergency" trips to the grocery store, which can add $50 or more to your weekly grocery bill.
Check sale ads before shopping to take advantage of weekly specials.
Shop at a cheaper grocery store. I do most of my shopping at Aldi now and save a minimum of $50 a week compared to shopping at more expensive stores.
Save On Cleaning
Buying household cleaners can take a big chunk out of your budget, but these tips will help you to spend less: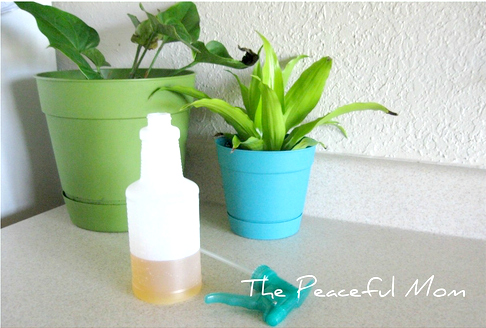 Use homemade cleaners. This homemade Citrus Infused Vinegar cuts through greasy messes, smells great and is all natural so you can avoid the dangerous chemicals in store purchased cleaners.
Add water to your dish detergent to make it stretch further.
Make your own Swiffer covers (instructions HERE).
Use a washable mop rather than expensive disposable products.
Use rags, rather than paper towels. (Hide the paper towels to use only for big greasy messes.)
Implementing just a few of these cost-cutting strategies will enable you to save at least $100 in your kitchen this week, and that's money you can add right to your emergency fund or your next savings goal.
I would love to hear which ideas you already use or which you will be implementing this week. Leave a comment. 🙂
(eMail readers will need to click through the title of this post then scroll to the bottom of the post to leave a comment.)
Happy Saving!

You May Also Enjoy: