Well Friend, we are well over half-way into our 31 Day Decluttering Challenge and I'm happy to report that I made some real progress this week. (Scroll to the bottom of this post to see before and after photos.)
But before we dive into my progress, I want to introduce you to my friend Dana …
(And tell you about something that can help you finally gain control of cleaning and organizing your home!)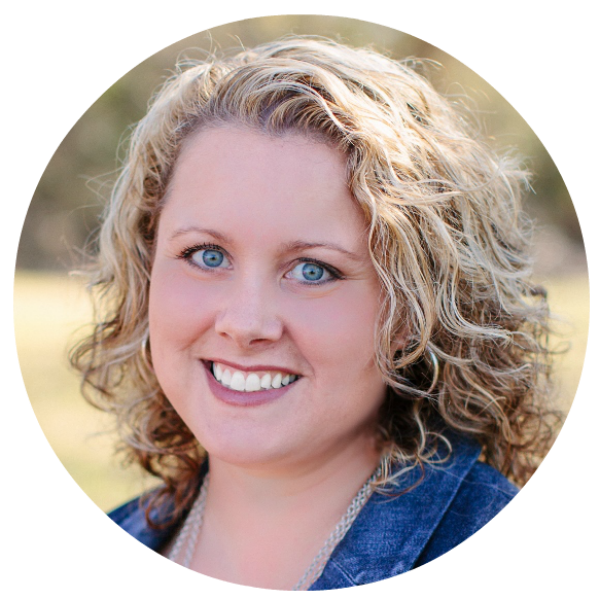 I met Dana years ago at a blogging conference. You know how sometimes, rarely, you meet someone and connect right away? Like, you immediately start yakking away like you've been friends forever?
Well, that happened.
We talked, we laughed, we were kindred spirits.
And we just so happen to both have curly hair — and we actually embrace our curly hair, so there has to be something in that, too, right?
And when it comes to cleaning and organizing, we speak the same language and share my passionate belief that there are a lot of us who just don't fit into the traditional organizing mold.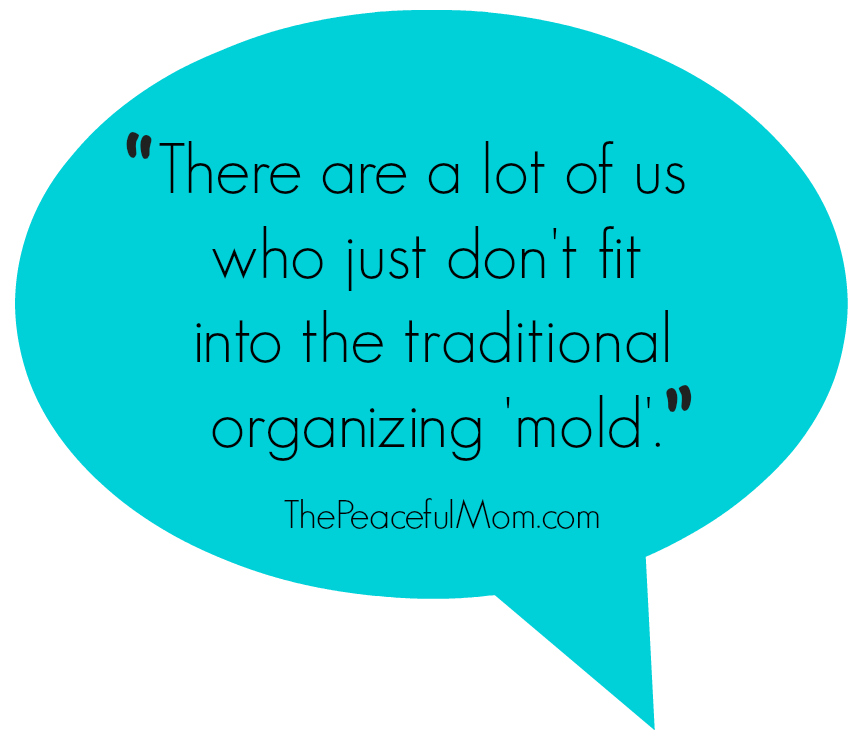 So when Dana asked me to read her book How to Manage Your Home Without Losing Your Mind and potentially provide an endorsement, I was happy to do it.
While I was in the middle of reading the book, I sent her a quick email that read:
"First of all, I am so proud of you and so happy for you to have the opportunity to publish a book!

Second, I love you.

I am on page 109 and you have already changed my life."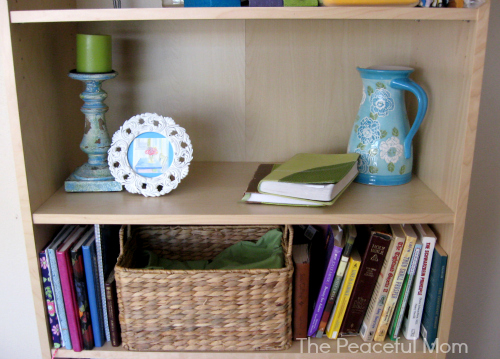 So what's on page 109?
That's the chapter where Dana explains what she calls The Container Concept. If you like the idea of containers and love shopping for containers, but find that the containers never end up working in your home the way they do in the magazines, Dana might be your kindred spirit, too.
Understanding the Container Concept changes everything.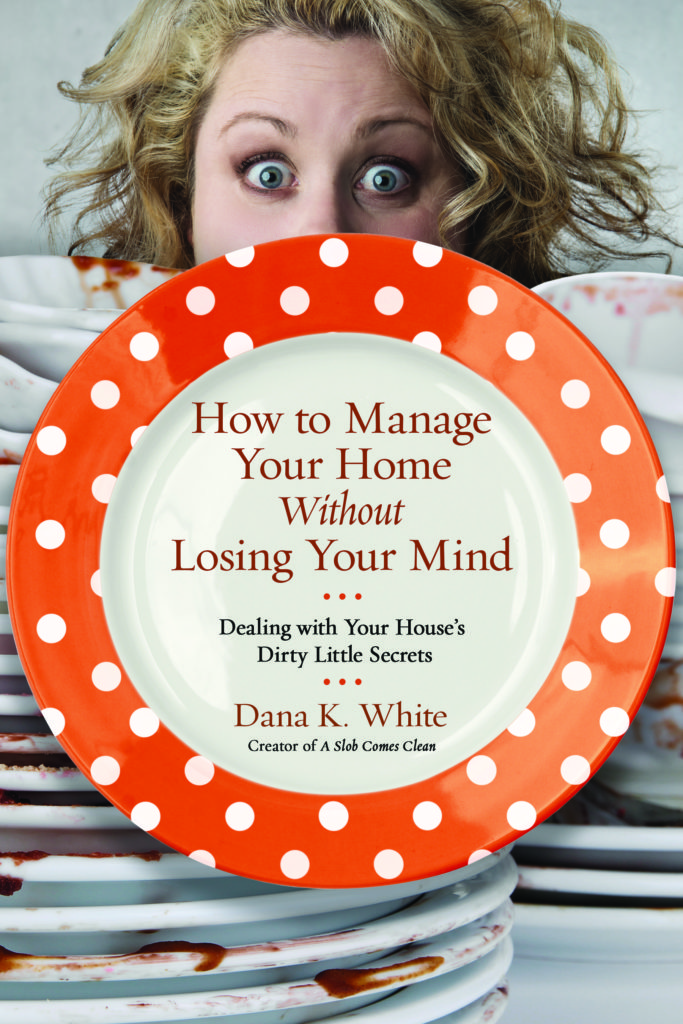 Here's what I ended up writing as my endorsement:
"Finally! An organizing book for those of us who need it, written in a simple and hilarious way that our non-linear thinking brains can understand and implement! If you find yourself constantly starting organizing projects only to abandon them a few weeks (or days!) later, this is the book for you. Dana leads you step-by-step with the heart of a woman who has been there and struggled with the same issues you are currently struggling with. Really, this is MUST read for anyone who wants to learn the secrets that all those organized types seem to know." — Kimberlee Stokes, ThePeacefulMom.com
And here's what my friend Alea from Premeditated Leftovers writes:
"Dana has some counter-intuitive, but very effective tips for how to make the biggest impact when decluttering that have completely changed how I declutter and organize my home. For me, the tip to immediately take items to where they belong when decluttering was life changing. Why? As soon as you come upon an item that doesn't belong, you take it to where it does belong. You don't make a huge pile of things to put away later. You get up and put each item where it belongs as you encounter it. It sounds like it would take more time to do this, but it actually allowed me to find more small bits of time in my schedule where I could tackle clutter. … With humor and grace, Dana provides simple, actionable steps to help you take back your home in her book How to Manage Your Home Without Losing Your Mind and helps you create systems that have a profound impact on your home." — Alea Milham, PremeditatedLeftovers.com
If you'd like to pick up the book, click HERE to find it on Amazon or grab your copy wherever books are sold.
Now on to some real-life decluttering and organizing!
I am finally done with my home office!
Here's the BEFORE shot again: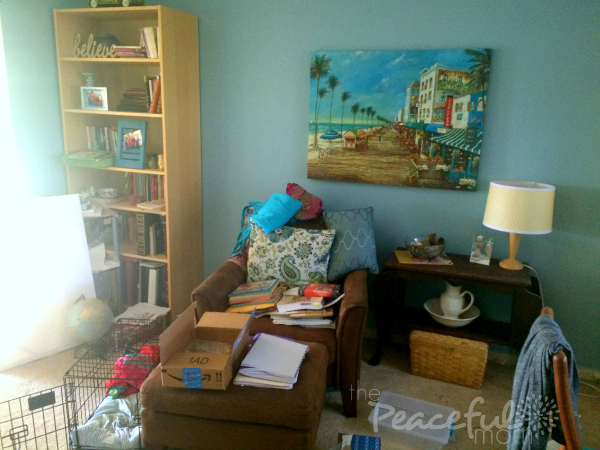 Here's what it looks like now: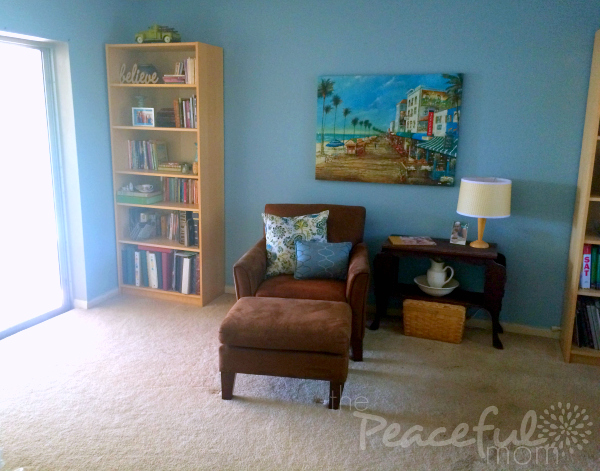 SOOOOOO much better!
Working just 10 Minutes a Day, I was able to:
box up the homeschool books (I gave them to a friend to sell);
file the folders that needed to be filed;
place unused art supplies in a bag to return to the store;
add some books and other items into my donation box in the garage;
put everything else where it belonged.
I also received an update from reader Carla (name changed to protect the innocent!) that will encourage you:
"So, as of Saturday morning, I felt 3 days behind. However, I had managed two bags since March 1, so really, I was only one day behind. Then, my daughter and I got up some energy and we spent 3 hours (!) in our garage! we estimated 10-15 bags of trash and donations. plus we got rid of about 20 old empty boxes taking up space 'in case we needed to ship something.'

It's very much emotionally less expensive to get rid of the boxes, and get a new one on the odd occasion we do need to ship something. I mean, I'm not running a shipping business, after all…(you watch, I'll have to ship something next week).

Anyway, after that, I spent some time sorting through my paperwork and got a nice stack of paper to shred, trashed a bunch, and have nice small stack to file, and the current stuff now fits in a drawer, instead of in a basket under a chair so that no one sees it!

Yesterday went through my "action" stack and got nearly all 12 items done!

Today, I'm spending a few minutes with my fridge. We have a date to get cleaned this evening.

Feeling productive and happy to have this for my accountability.    — C."
If we can do it, so can you!
I would love to hear how your decluttering is going so please leave a comment or a link. 🙂
(eMail readers will need to click here and scroll to the bottom of the post to leave a comment.)
We can do this!

You May Also Enjoy: