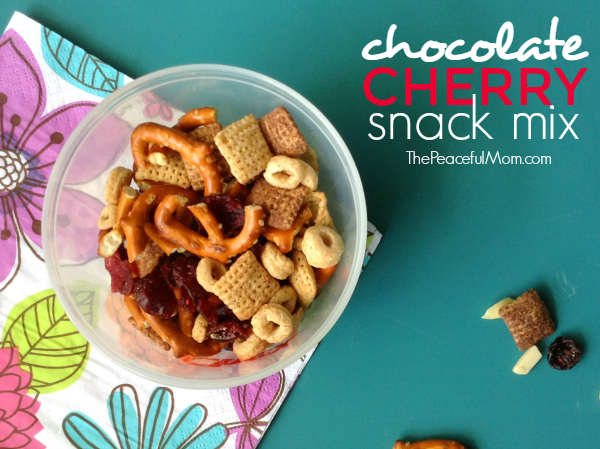 Chocolate Cherry Snack Mix
You may not know this about me, but I love any reason to celebrate, so when I discovered that today is National Cereal Day I decided to join in the festivities.
Today I'm sharing an easy party/snack mix recipe with you and a fun GIVEAWAY to help you celebrate too! (Scroll down for the details.)
Chocolate Cherry Snack Mix
A quick & delish snack mix for your family from ThePeacefulMom.com!
Ingredients
1 cup Chocolate Chex
1/2 cup Honey Nut Cheerios
1 cup pretzel twists, broken in half
1 cup almond slivers
1/4 cup dried cherries
1/4 cup chocolate chips
Instructions
Combine all ingredients into a clean, dry bowl.
Mix gently.
Scoop mix into snack size zipper bags and place them in the pantry for a quick, easy-to-grab snack for your next outing.
https://thepeacefulmom.com/2017/03/07/chocolate-cherry-snack-mix-recipe-fun-giveaway/
To help you celebrate, General Mills is giving away a #NationalCerealDay prize package to one of my readers!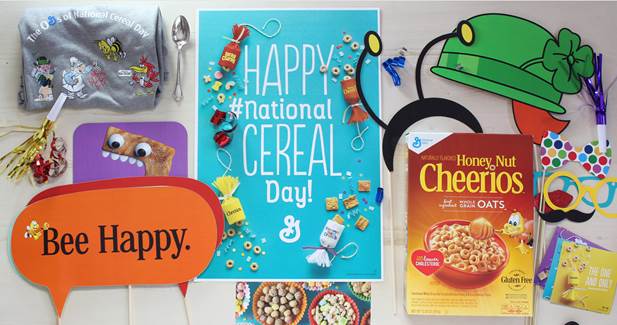 The package includes:
1 box cereal
1 cereal-themed t-shirt
A "Good Morning" spoon
A variety of fun photo booth props
#National Cereal Day poster, coasters & placemats
Confetti poppers
Pinwheels
Colorful party horns
To enter to win, simply leave a comment telling me something that you're celebrating today (good news, a small accomplishment, a recent blessing in your life, something for which you are grateful, etc.).
One winner will be randomly selected from the comments on this post to win the prize pack from General Mills plus $25 PayPal cash from The Peaceful Mom! Contest ends Monday, March 13th at 9 a.m. EST. Winner will be notified by email. Prize package will be mailed directly to the winner by General Mills.
Let's Celebrate!

You May Also Enjoy: