7 Sneaky Ways to Save More Money
You know saving money is a good thing, and you want to save more money, but somehow it just never happens.
Check out these 7 sneaky ways to save more money and trick yourself into a fatter bank account.
Play A Mind Game
Okay, so I'm a sucker for Target shopping. I can go in for one item and end up with $75 worth of goodies. About a year ago I learned about this mind trick that you can use if you have a shopping problem like I do.
When deciding whether or not to purchase that cute new outfit or decorative item for your house, imagine someone holding the item you want to purchase in one hand and offering you the cash equivalent with the other hand. If you would take the cash then skip the purchase.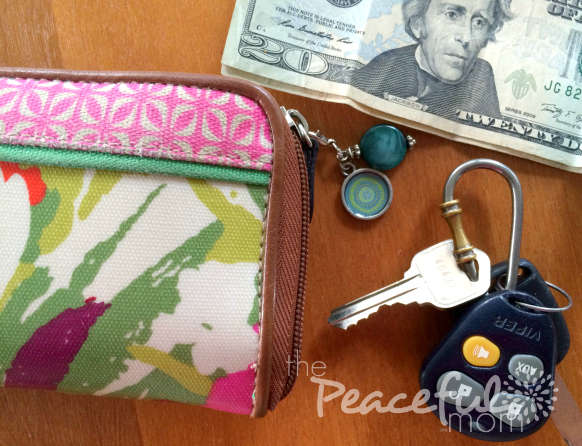 Carry a Savings Reminder
I'm a very visually-oriented person so I love this idea that I recently discovered. Researchers at Duke University found that study participants who kept a gold coin in their wallet as a reminder to save, saved more than twice as much as study participants who didn't. I just adapted the idea by adding two green charms (to symbolize money) to the zipper on my wallet (see photo above).
So far, it's working "like a charm" to help me remember to spend less.
Use Money Saving Apps
I love this trick because it takes very little effort to earn money back that I can use at retailers for Christmas gifts or to buy household needs. I have several favorite apps that I'm currently using.
See the best money saving apps HERE.
Create a "Buy It Later" List
I have to admit, I'm an impulse spender — when I see something cute, I want it. So I have created a "Buy It Later" List in Evernote where I add photos and lists of items I want to purchase. This simple trick helps to curb my impulse spending, and once an item has been on the list for a couple of days I often discover that I don't really want it as much as I thought I did.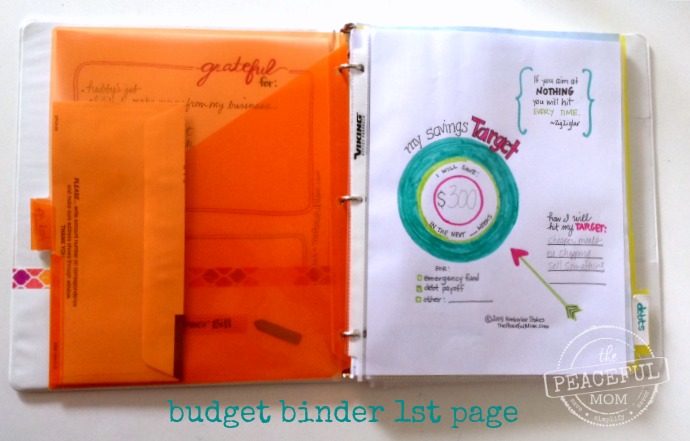 Set a Tiny Goal
I am much more motivated to save when I have a specific goal rather than a general desire to "save more money". I use my Savings Target Printable (pictured above)  to set a short term goals such as saving a week's grocery money or saving an extra paycheck. Seeing our goal in writing means we're much more likely to actually save the money.
(Note: You can also use this free Fast Track Savings printable.)
Use Automatic Withdrawal
If you're like me and have difficulty not spending money when you see it in your account, set up automatic withdrawal at your bank so that when your paycheck is direct-deposited, $50 or more goes directly into a savings account. If you don't see it, you can't spend it, so it's probably one of the easiest ways to save more money every month.
Save All $1 Bills
If you use cash for spending (and I hope you do!), use this savings trick. Every time you break a larger bill and receive dollar bills for change, place those bills into a separate part of your wallet so you don't spend them. Then every evening when you arrive home place those one dollar bills in a jar or an envelope. You could even try this trick with $5 bills.

Calculate Your Cost of Time Spent
This is one of the most practical ways to save more money. Whenever you want to spend money on a non-essential item, try converting the cost of the purchase into the amount of time you had to work to pay for it. For example if you are paid $10 an hour then your $50 dinner out would cost you five hours of your life.
Thinking about your money in this way can help you to evaluate if that cute dress or dinner out is worth that much of your time — and many times it's not.
Focus on the Positive
Okay, so I actually slipped in 8 tips, and this is going to be number 9 (always over-deliver, right?), but it's too good to leave out. A study published in the Journal of Consumer Research found that people who focused on their reasons for saving (a fun vacation, a better car, buying a home, etc.) saved more than study participants who concentrated on specific strategies for cutting back like eating out less often or using coupons.
When you shift your mindset to focus on what you will be gaining, rather than what you are giving up, you will save more.
Saving money can be much easier when you "trick" yourself with these simple ideas. 
I would love to hear which ideas you will be trying so leave a comment. 🙂
(eMail readers will need to click the title of the post and scroll to the bottom of the post to leave a comment.)
We can do this!

*Affiliate links are included in this post. Read our disclosure policy here for more information.
You May Also Enjoy: