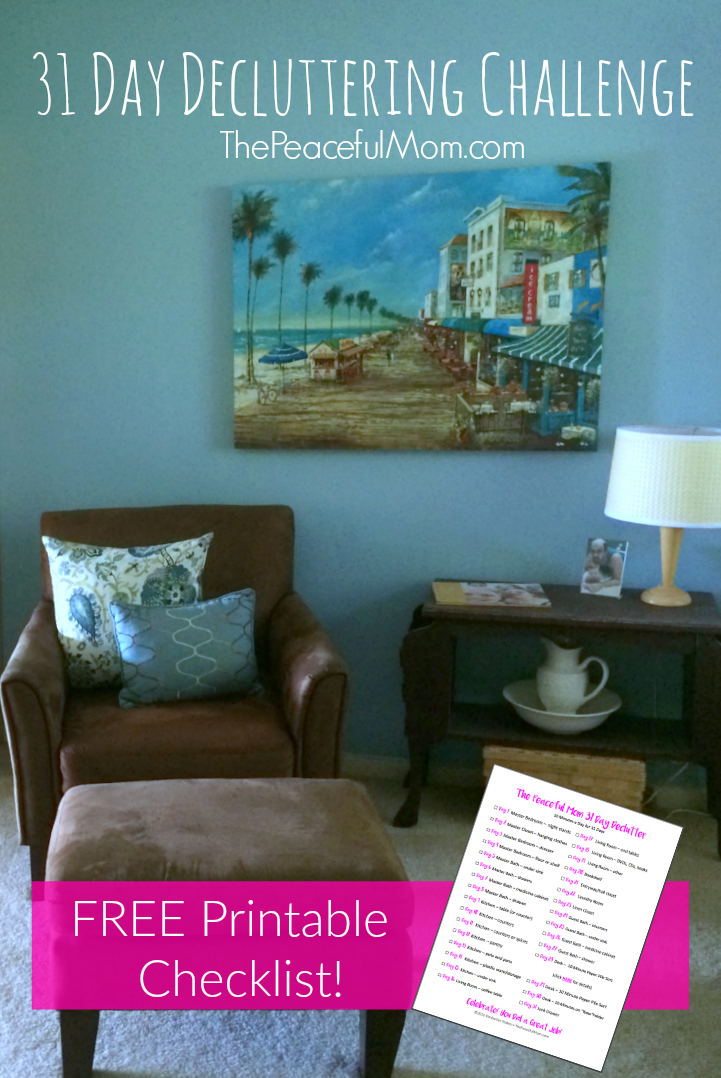 31 Day Decluttering Challenge
I recently conducted a reader survey and discovered that the biggest challenge most of my readers face is feeling overwhelmed.
And I totally get it!
Between running a household, taking care of my family and running a business, my life is FULL, but there is one thing I do that helps me to immediately cut through that overwhelmed feeling — decluttering.
I know, I know. It seems like "declutter" is a buzz word now, but I promise you that seeing a clear, organized space — no matter how small — will give you an amazing feeling of calm and peace.
But because I'm busy like you, I also understand that you don't have time to remove everything in your closet and organize it by color.
That's why I created 10 Minutes a Day Decluttering. It's a simple and effective way to clear your space in a very short amount of time.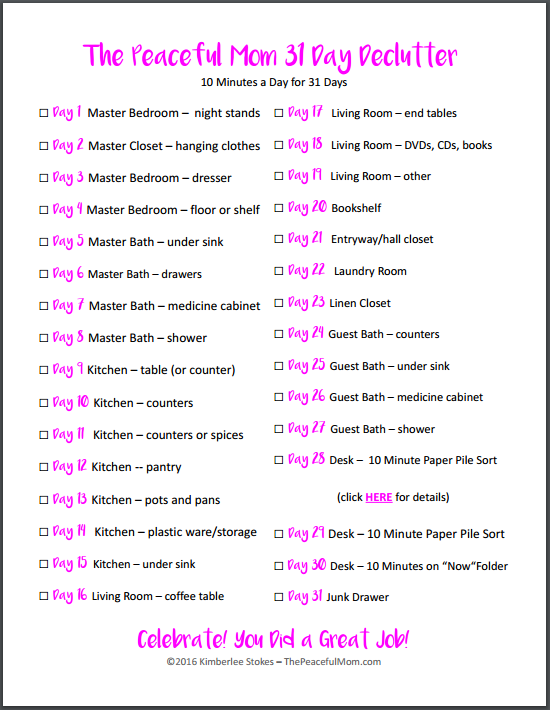 And to supercharge your decluttering I'm hosting a 31 Day Declutter Challenge with simple daily 10 minute decluttering tasks.
To join us for the challenge:
1. Join the 30 Days to an Organized Life Community HERE.
Then print your free 31 Day Declutter Checklist!
2. Gather your supplies.
You will need:
a donate-able box for giveaway items
a laundry basket or bin for put away items
a trash can or paper bag for trash
3. Get Started!
Starting March 1st, we'll work in the designated area for just 10 minutes a day.
That's it!
If you want to invite your friends to join you, share this post on Facebook.
I would love to hear if you're joining us, so leave a comment. 🙂
(eMail readers will need to click here and scroll to the bottom of the post to leave a comment.)
We Can Do This!

You May Also Enjoy: