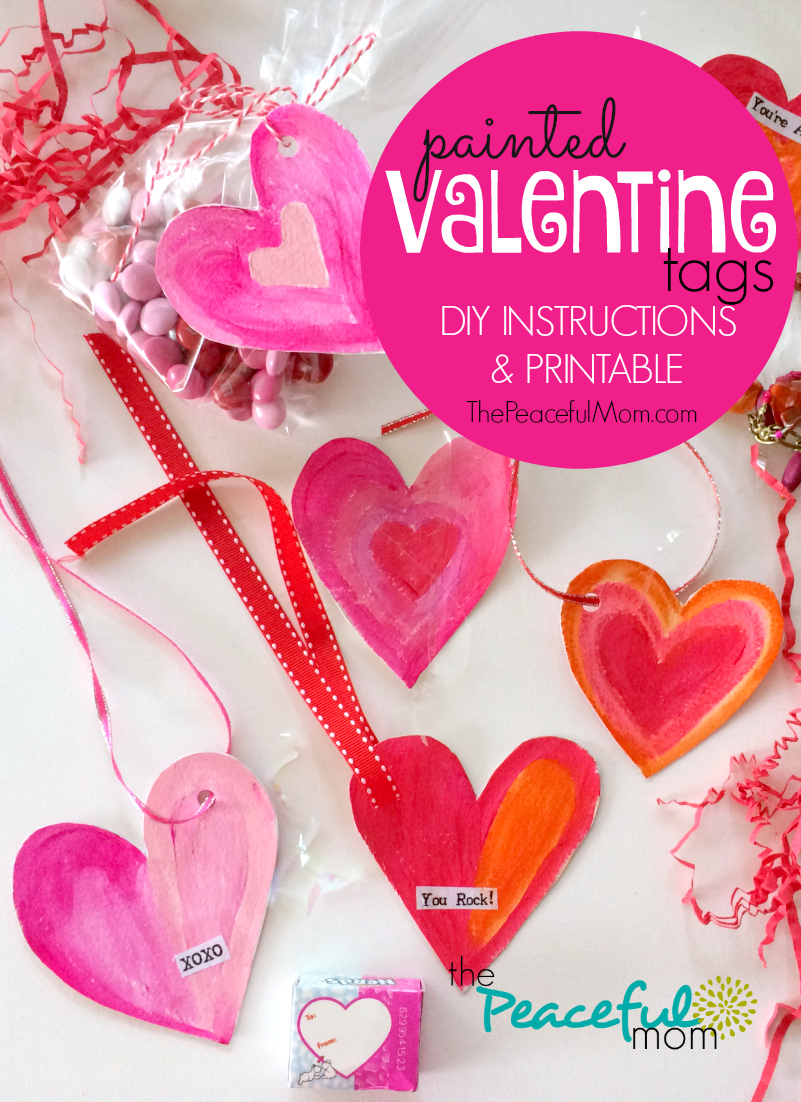 Cute Printable Valentines and DIY Instructions
Not gonna lie — Valentine's Day is my absolute FAVORITE holiday. What's not to love about hot pink hearts, chocolate and cute printable Valentines?
Today I'm sharing the steps to create hand-painted Valentines, but if you're short on time or crafting skills, grab these cute printable Valentines in the Valentine Shop HERE or choose the option to have me make them for you (limited quantity available).
SUPPLIES:
(affiliate links included)
pencil
paint brushes
colorful patterned scrapbook or craft paper
white paint pen (optional)
words and phrases printed on white paper (optional)
hole punch
coordinating ribbon
Instructions for Hand-Painted Valentines
First, use a pencil to draw some heart shapes on your watercolor paper. You can use cookie cutters or stencils if you're not great at drawing.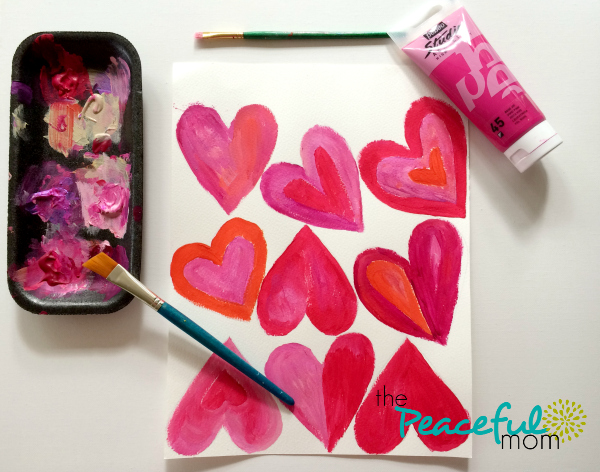 Next, paint the hearts in multiple colors and designs. I used acrylic paint for more vibrant colors.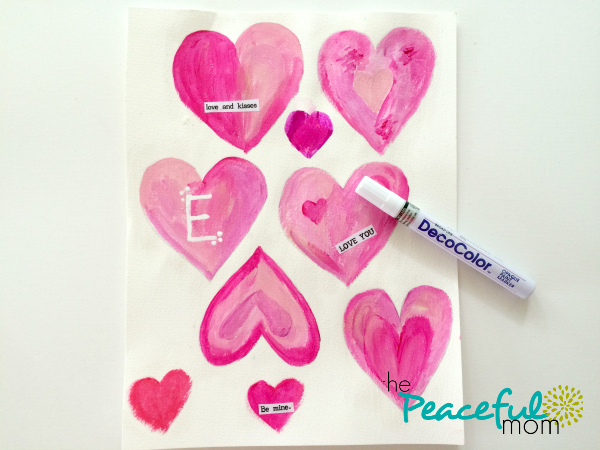 Once the paint has dried, embellish the hearts with a paint pen, or glue words and phrases that you've printed from your computer. You could also use stickers or a label maker.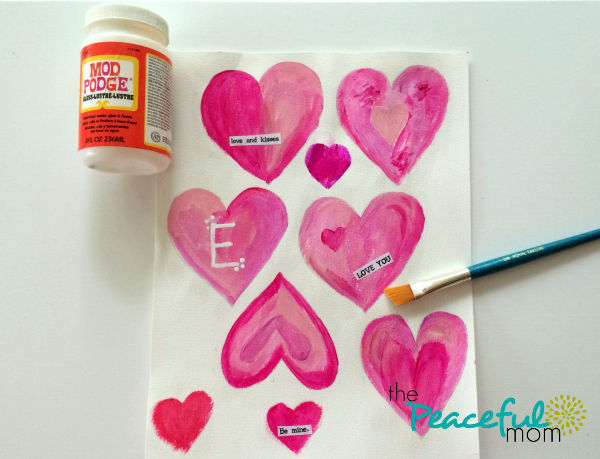 Cover the hearts with Mod Podge. You want complete and smooth coverage, but not an overly thick coating.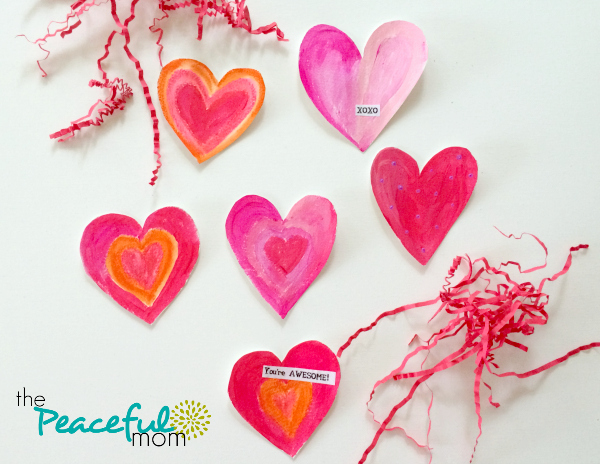 Once the Mod Podge has dried, cut out the individual hearts.
Next, choose a sheet of patterned scrapbook or craft paper (smaller patterns work best) and flip it over so the blank side is facing up. Place one heart painted side up on top of the paper and trace around the heart.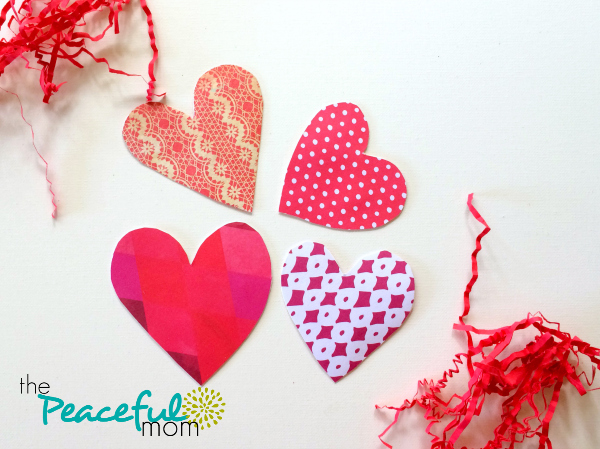 Cut out the heart shape that you traced on the paper, then glue the paper heart to the back of the painted heart using the Mod Podge. Trim any excess paper around the edges. Add Mod Podge over the craft paper if desired.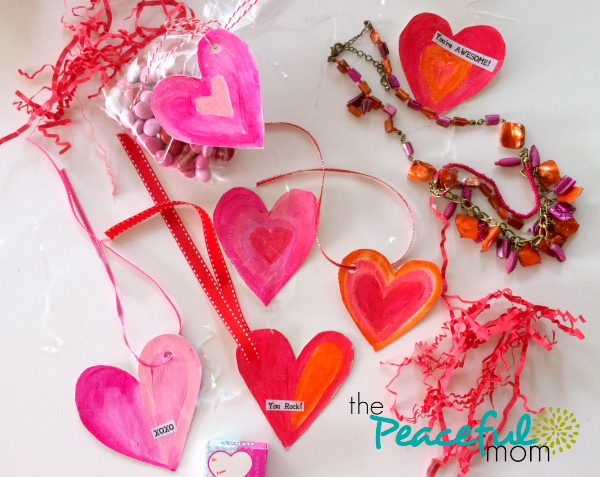 Finally, hole punch the corners your hearts and thread ribbon through the hole. Tie to a bag of candy or use as a tag on a gift.
Cute Printable Valentines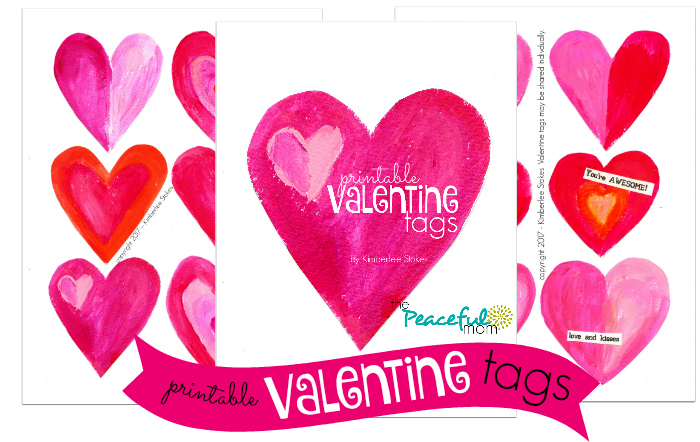 If you're short on time or you don't want to bother with gathering all the materials for this project, you can download the Painted Valentine Tags printable HERE in my Valentine shop.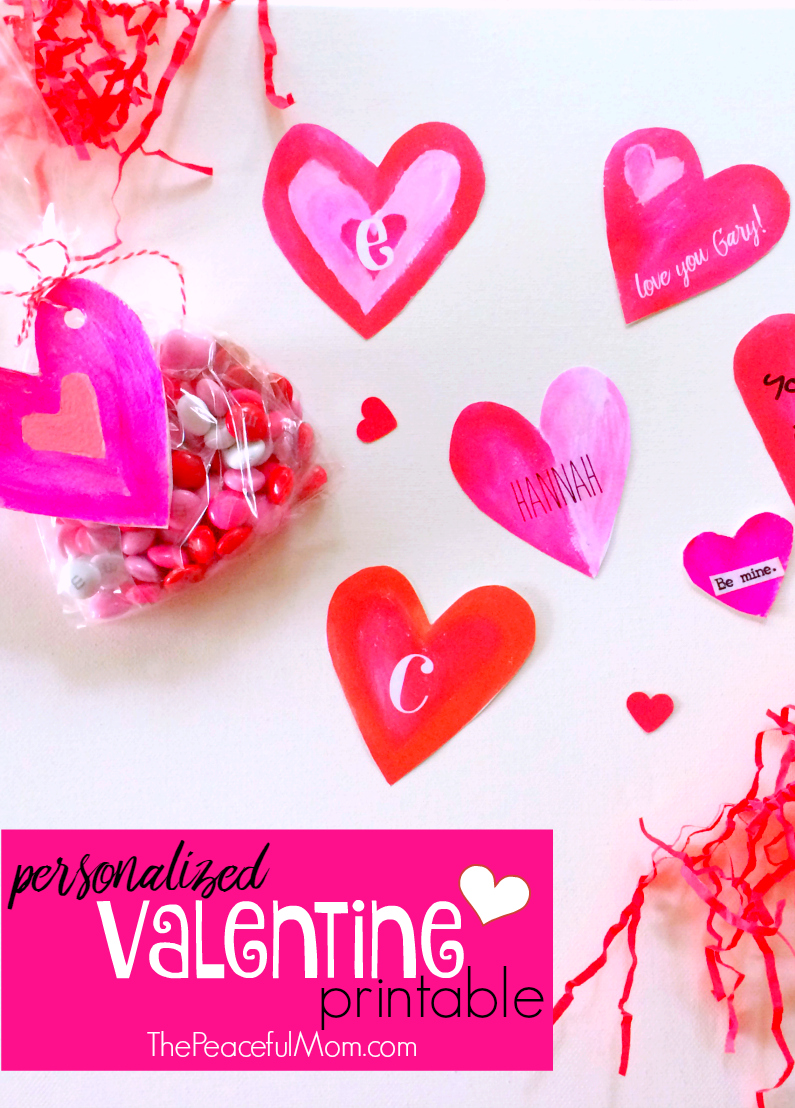 I also have an option to order personalized Valentines with your loved ones' names and initials — both a digital option and a hand-painted option (limited quantities available). Click HERE for details.
Happy Hearting!

*Affiliate links are included in this post. Read our disclosure policy here for more information.
  You May Also Enjoy: