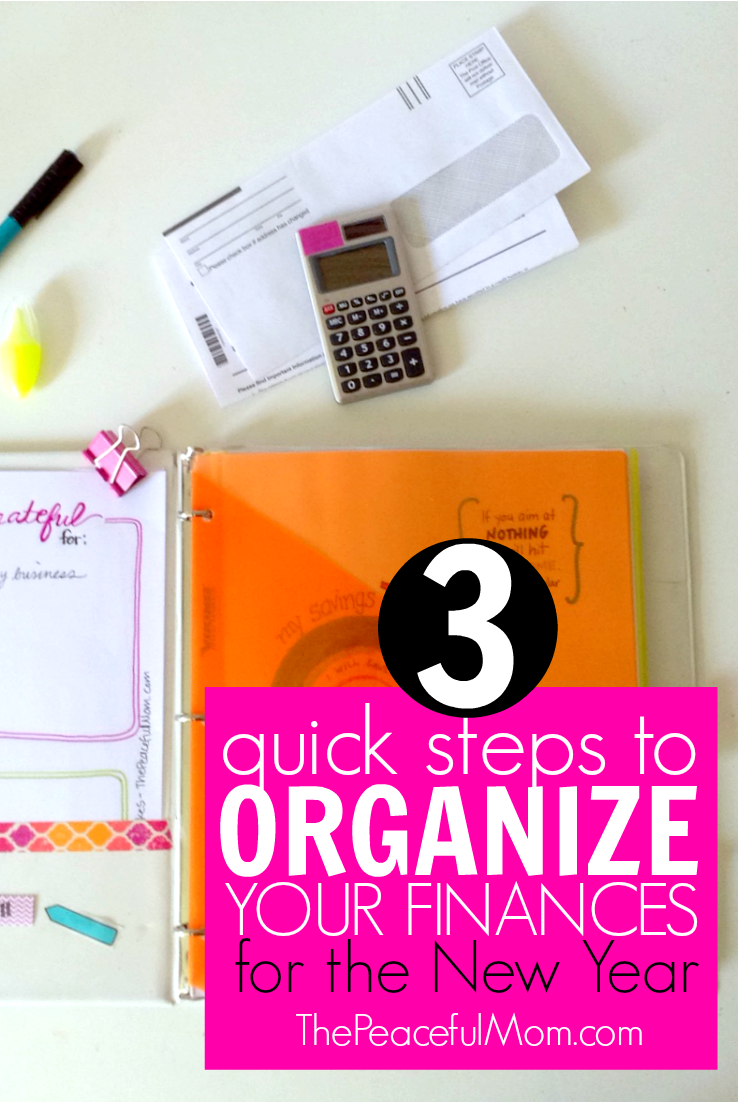 How to Organize Your Money for the New Year
Now that the New Year is well under way, you have probably thought about your goals for the year and maybe you have even started decluttering or organizing a bit, but have you thought about organizing your finances?
Taking time now to transition your finances from the old year to the new one can help you to reach your financial goals and make tax season a breeze. Use these 3 simple steps to organize your money for the upcoming 12 months.
 
Transition Your Files and Records
January is the perfect time to close out all of your financial records from the previous year and transition to the new year so you're better prepared for tax season.
I start new checkbook registers and place the old ones in our tax file for the previous year, print end-of-year financial statements and finalize the accounting for my business.
I move all of files and paperwork into an accordion file for the tax preparation appointment with our accountant, and then I label file folders for the new year where I file financial paperwork as I receive it.
PERSONAL:
(1) financial statements and check stubs;
(2) medical bills;
(3) paid household bills.
BUSINESS:
1) Invoices
2) Bank Statements
3) Receipts
I also print my Business Income and Expense spreadsheet for the year and begin a new one. I have just saved myself a ton of stress when it's time to prepare our taxes!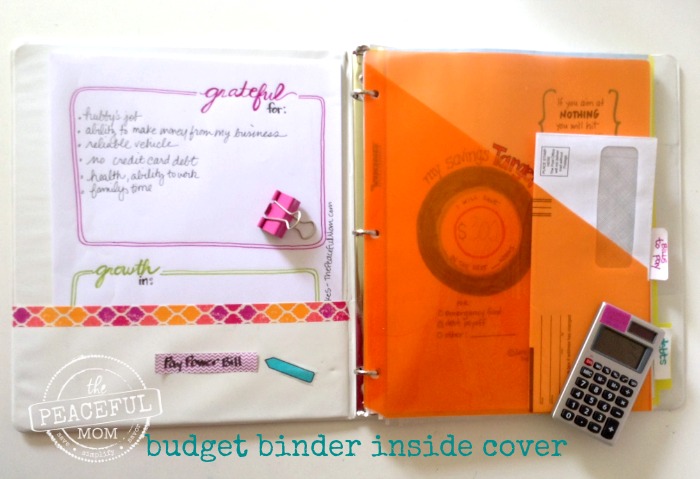 Create or Update Your Money Binder
One of my favorite tools for staying on track with our finances is my Money GPS or Budget Binder. If you haven't created a binder yet, check out How to Create a Simple DIY Budget Binder HERE.
Every January I move our previous year's Paycheck Planners from the binder to our tax folder. (Click HERE to see how I plan our paychecks each week so we can save more and reach our financial goals!). I then print a new Freedom Account Spreadsheet (details HERE). I prefer to do our finances with pen and paper, but you may prefer to use Excel spreadsheets or an online service.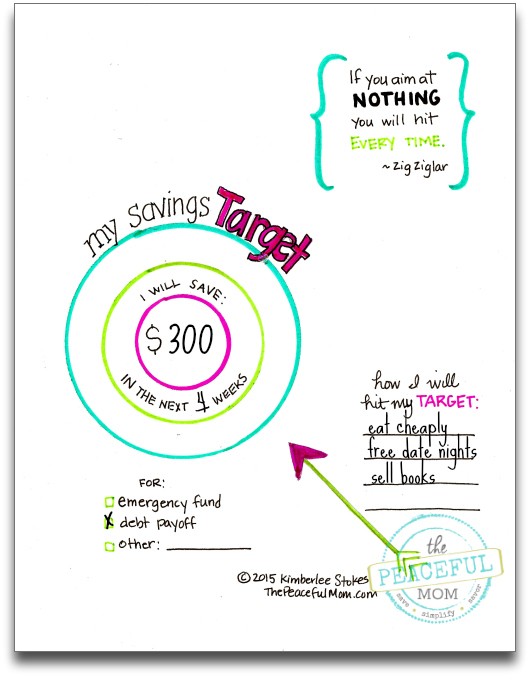 Set Financial Goals
Every January my husband and I review our budget and decide on our financial goals for the year and for the first quarter. We review our Big Money Vision, and set our next short-term savings target which I write on our Savings Target Page.
Seeing our savings target in writing helps us to stay motivated to spend less and save more.
Preparing your finances for the New Year only takes a few minutes, but it will relieve so much stress at tax time and help you to stay organized for the next twelve months.
Take the time now to set yourself up for financial success this year by taking these three simple steps to organize your money.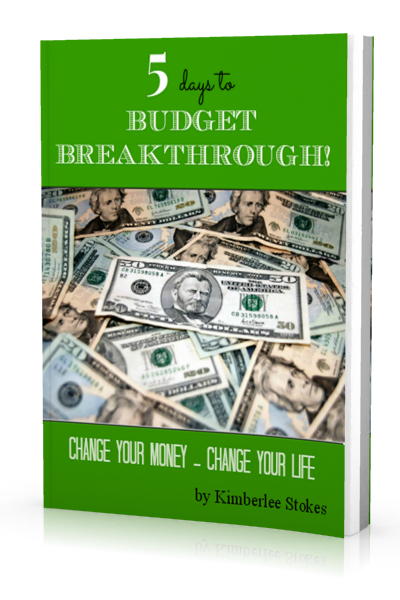 For more tips and tools to organize your money and reach your big financial goals check out my 5 Days to Budget Breakthrough ebook!
Filled with simple, step-by-step instructions, 5 Days to Budget Breakthrough will give you the jumpstart you need to get your money headed in the right direction!
Click here for a discount code to grab it for just $3.99!
We can do this!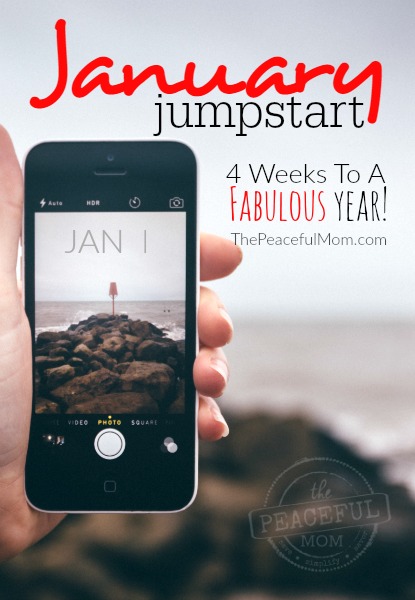 You May Also Enjoy: