How Choosing a Word of the Year Has Transformed My Life
Ya' know, I think this is absolutely the most delicious time of the year, a little break from our routine and space to reflect on our lives. One of my favorite activities during this time is choosing a word of the year — a kind of theme word to help me set my goals and intentions for the upcoming twelve months.
I first heard about choosing a word of the year in 2012 when a read a blog post about it.
There are many ways that people choose a word, but I have a specific process that I use which includes prayer because I've found that when I invite God into the process, amazing things happen. It turns out that my Inspired Word of the Year is usually a kind of self-fulfilling prophecy because it gives me a positive focus as well as a framework to guide me in my decision making.
Let me give you a few highlights of how choosing a theme word has transformed my life.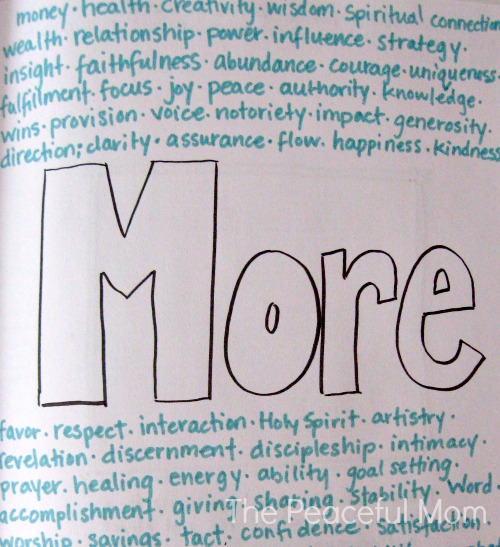 I Challenge Myself More
My Inspired Word of the Year for 2013 was "more", so I decided to make a list of all the things that I wanted more of in my life. Creating that list was the catalyst for me to start stretching myself to do more and be more.
As a result, 2013 was definitely a year of "more" in almost every area of my life. I developed deeper relationships with my family and friends, became healthier, and expanded my reach and influence in my business. I even increased our income.
I Live More Intentionally
At the end of 2013 I felt that my Inspired Word of the Year for 2014 should be "align" which means to "line up" or "put in order". I realized that with all of the success and activity of the previous year, I had actually allowed several of my life priorities to fall to the bottom of the to-do list.
I spent the next year focusing on re-aligning our family's actions with our true values. We eliminated many of our activities and simplified many aspects of our life.
I'm More Hopeful
Taking time to re-align my life with my true priorities set me up for my 2015 Inspired Word of the Year which was "fruitful".
And 2015 was one of our most fruitful years ever. We enjoyed more unity, fun and connection in our marriage and family than ever before, and after ten years of renting following a foreclosure and bankruptcy, we were able to purchase a new-to-us home with more space, a better location, a much lower monthly payment and no down payment.
We were also given a new-to-us vehicle, and after that car was totaled by a hit-and-run driver, we were able to purchase a second used vehicle. My three teens who were working all received raises and bonuses, and two of them were able to purchase reliable used cars for cash. I created nine new products for my business which brought increased income to our family, and I met all but one of the goals that I set for 2015.
As a result of all that happened that year, I continue to have higher expectations and hopes for every area of my life.
I Feel More Alive Than Ever
My word for 2016 was "vibrant" which means "full of energy and enthusiasm". While 2016 had more than its share of challenges, it was definitely a time of me becoming more vibrant and alive than ever before.
God has used many events and circumstances this year to reveal how spiritually and emotionally numb I was, including a road trip with my 18 year old daughter and a family crisis which revealed areas of our family relationships that needed to be healed. As the weeks have passed, I have moved much closer to a life that energizes me and fills me with crazy enthusiasm.
One of the best blessings of 2016 was a surprise…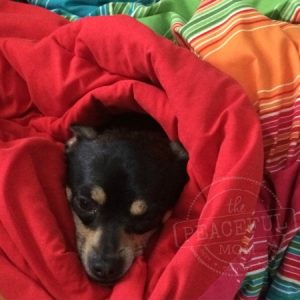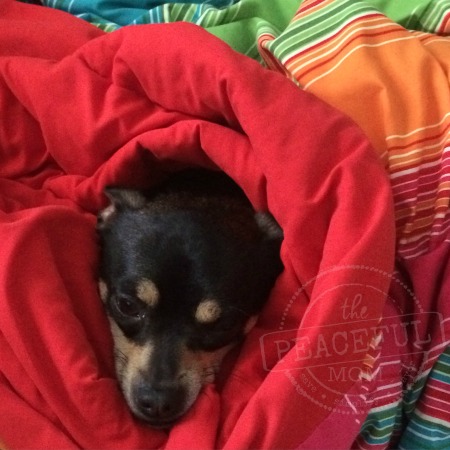 when my son gave us this sweet little fella.
We haven't had a pet since 1999 when we took in a rescued dog who started attacking our children. I said that I never wanted to own a pet again, but God had other plans. Benji has brought so much joy and life to us this year, and I can't imagine life without him now. (You can follow along with Benji's adventures by following me HERE on Instagram or following the hashtag #BenjiBooPup).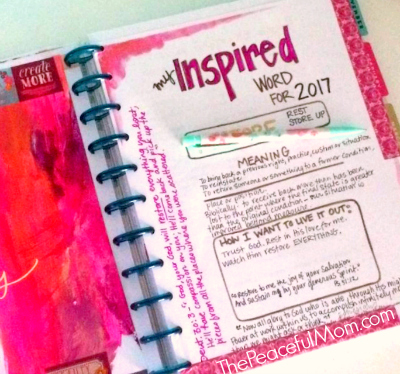 My 2017 Inspired Word of the Year
After such a challenging year, I felt that my word for 2017 should be "rest", but God had an even better idea. As I prayed, I felt that the word for this year is "restore", and God gave me a verse as a promise:
"God, your God, will restore everything you lost;

he'll have compassion on you;

he'll come back and pick up the pieces

from all the places where you were scattered."
–Deuteronomy 30:3 (The Message)
These words have a very specific and personal meaning to me, and I can't wait to see how God restores parts of me that have been lost or broken.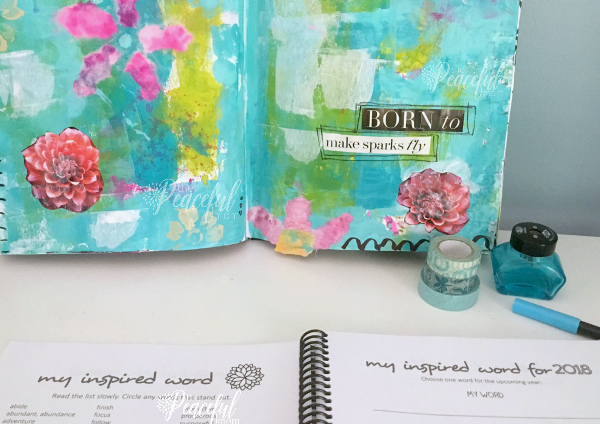 If you'd like a little help to choose YOUR Inspired Word of the Year, check out the How to Choose an Inspired Word of the Year Mini Course.
I've included a step-by-step exercise to help you choose your Inspired Word of the Year so you can enjoy the benefits I just described.

Click HERE to get started!
If you choose a Word of the Year, let me know what it is in the comments.
Let's Have an AWESOME New Year!

You May Also Enjoy: