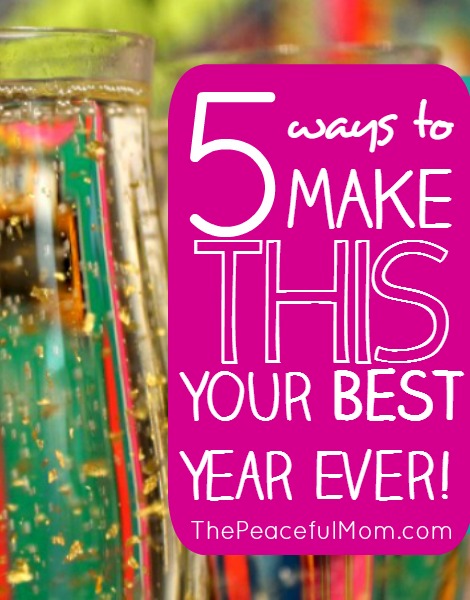 My 5 Simple Steps to Your Best Year Ever
You might think I'm crazy, but the week between Christmas and January 1st is probably my favorite time of the year. It's mainly because it's a little breather before the New Year which gives me time to set up my life for success for the upcoming 12 months.
For much of my life I followed the traditional method of making New Year's resolutions, but my "resolutions" quickly dissolved into failure when I abandoned them within just a few weeks.
While resolutions don't work, habits do. So for the past few years I've taken five simple steps during the last week of the year that set up powerful habits in my life and help me accomplish more than I ever thought possible — and my success lasts long past January!
If you want to have your best year ever, these five simple steps will help you too!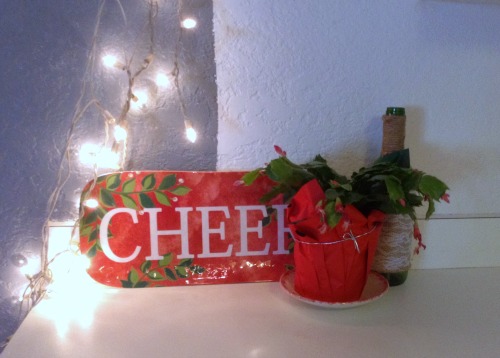 Close Out Christmas
It takes so much effort to decorate and execute holiday plans that it just seems easier to leave everything the way it is long into January. I have found, however, that I'm able to face the New Year with a clearer frame of mind and in a more organized way when I close out Christmas before December 31st.
I take these three steps:
Complete the Holiday Snapshot — (part of the Happy Holidays Planner that I have available to subscribers HERE). Write some notes while the details of the holidays are still fresh on your mind so that you can have a more peaceful and organized holiday next year. Note supplies you need, activities you enjoyed and ways you can eliminate more stress.
Print an extra copy of the Holiday Spending Planner (featured on Today.com and part of the Happy Holidays Planner) and plan your budget for next year based on your spending this year. It's a great idea to think of ways you can cut the budget rather than increasing your spending.
Declutter Your Decor – As you take down the decorations, take time to collect ornaments and decorations that you didn't use or love and donate them for someone else to enjoy. You can also spend 5 – 10 minutes collecting items from all the rooms in your house to donate.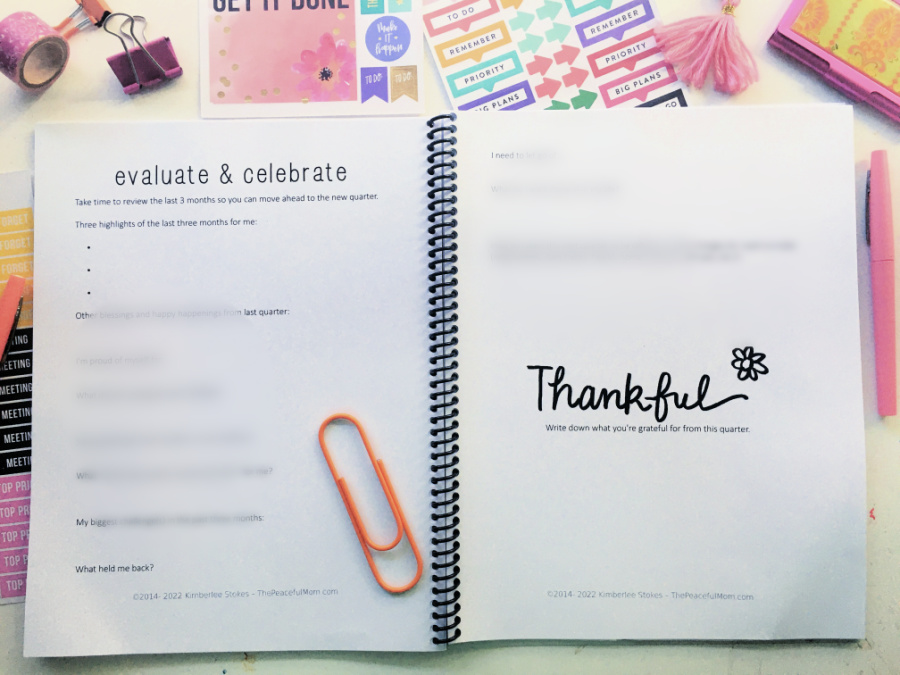 Evaluate Last Year
I love to take time during this season to take an honest look at the previous year. I review my successes and failures, blessings and challenges, then I decide what I would like to change in the upcoming months.
I enjoy remembering the good times and noting where I need to make changes.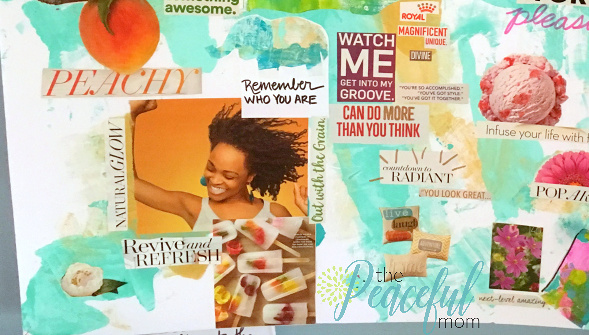 Create Vision for the Upcoming Year
Once I've reviewed and evaluated the previous year I like to spend time envisioning what I want in the upcoming twelve months.
I like to create a vision board to visualize how I want my life to look, and I also write down what I'd like to accomplish in every area of my life.
I then choose my top 1-2 goals for each which I can include in my weekly planning to make sure I accomplish them.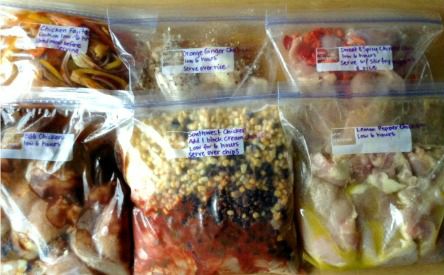 Re-Start Meal Planning
I don't know about you, but I tend to let some of my good habits like meal planning slip during the holidays. And the lack of a meal plan means I spend WAY more on groceries than I should.
The day after Christmas I re-start my scheduled weekly meal planning time. It only takes a few minutes to create a plan, but it saves so much time and money during the week. (For tips on meal planning, including simple recipes, check out 100 Easy Meal Tips, Tricks and Recipes HERE.)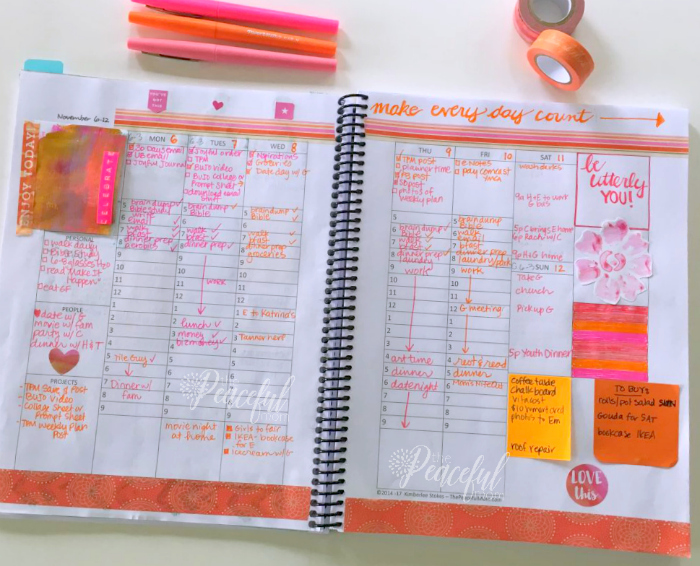 Commit to a Weekly Plan
Speaking of having a plan, when readers ask how I'm able to accomplish everything that I do and spend time on what truly matters, I have to point to the habit of creating a weekly plan.
I spend 20 – 30 minutes every Saturday morning planning my week in my Joyful Life Planner. I brainstorm everything that needs to be done and the goals I want to accomplish in each area of my life, then schedule those actions on the calendar in my planner.
Although the world is increasingly becoming digital, I find that using a paper planner enables me to stay on track better, and helps me to really focus on what's most important. Plus, studies have shown that writing down our goals and to-do lists actually makes us much more likely to accomplish them. A paper planner is also key to eliminating overwhelm.
For the past few years I have been using my Joyful Life Planning System and it has literally changed my life. I have one place to write my vision and goals for the year, monthly check-in pages, and weekly pages with room for my top priorities, appointments, meal planning and more. It works by simplifying all the things that have to be done so that I can create a plan that makes room for what matters most in my life.
(You can read How the Joyful Life Planner is unique HERE.) Whether you choose the Joyful Life Planner or not, to enjoy your best year ever you'll need to find a planner that works best for you and commit to using it.
In the end, it's not about the resolutions we choose or the goals we set, it's about the habits and patterns we establish in our everyday lives. If you're ready for an absolute amazing year, start with implementing these five simple habits and you just might be amazed at what your life looks like at the end of the year.
How do you prepare for the New Year? Leave a comment or a link so we can share ideas!
Here's to an AWESOME New Year!

P.S. – Tap HERE to find out how to choose an Inspired Word of the Year!