Well, Friend, you may have been wondering where I've been the past few weeks.
I have to confess that after the election in November, I had to pull away from the interwebs. There were just too many emotions, too many opinions, too many words. So I took a break from technology, blogging, emailing and social media. And, honestly, I thought I might never go back.
But in the quiet while I invested in REAL life, I remembered who I am and what I'm here for: to love, encourage and support those around me. So I am venturing back in to say "Hi"; I haven't forgotten about you and I will be back soon.
Here's what I've been up to the last few weeks: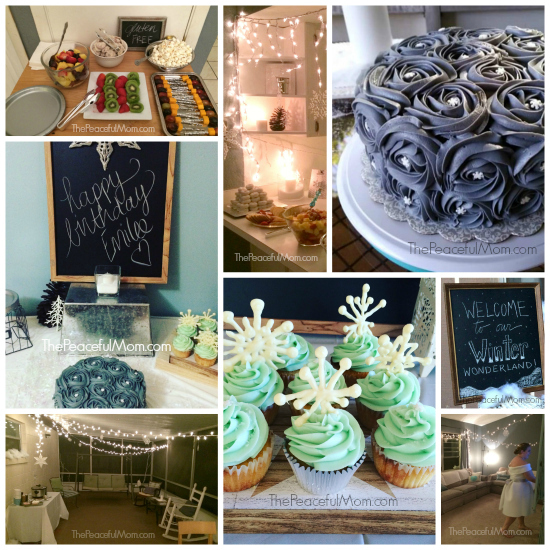 Hosting a Birthday Party
My youngest daughter turned 16 this month and we hosted a Winter Wonderland themed party in our home. It took weeks of planning and a lot of work to execute, but everyone seemed to have a good time and it made my daughter really happy.
I think the best part was the beautiful cake and gluten free cupcakes that my 19 year old daughter created. We almost didn't eat them because they were so beautiful, but somehow we managed. 🙂

Finishing a DIY Project
A few months ago I found a splendid piece of wood furniture on the street in my neighborhood. I knew immediately that it would fit perfectly next to the desk in the creative corner of my office and provide the extra storage I need for all my art supplies including my growing collection of washi tape!
I was unable to remove the hardware without damaging the drawers so I painted over it. Hey, the shelf was free so no need to be a perfectionist! (The wire bins came from the Target Dollar Spot and the metal bin on the bottom right came from Walmart in the bed and bath section.)
Decluttering My Creative Space
Finishing the shelf upcycle motivated me to completely clean out my creative space. I removed everything including my vision boards so I have nice blank walls for a fresh start in the new year. All of that clear space is very inspiring.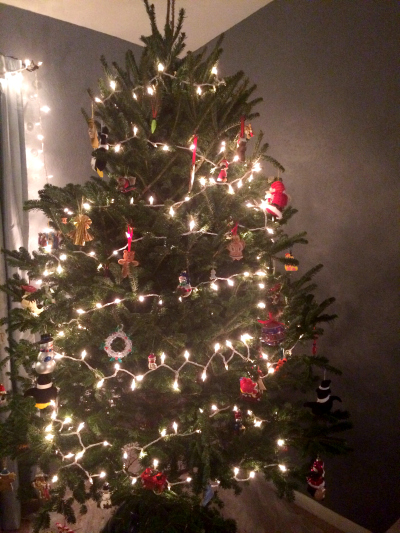 Putting Up Our Christmas Tree
We haven't had a Christmas tree in years and I honestly haven't missed it, but the kids have. This year we bought a live tree and the smell is amazing. It may not be a designer special, but our tree is filled with ornaments that carry sweet memories — plus it was a blast to watch two of my daughters put the lights on the tree themselves!
In addition to all of the previously mentioned fun, I also:
finished the Joyful Life Planner update;
helped two of my children sell their cars;
helped my oldest daughter buy a new-to-her used car (she paid cash);
dealt with a crisis in our extended family.
Whew! Just writing it all out makes me feel tired, but it has all been beautiful.
Because life has been so busy, I will be taking the next couple of weeks off from blogging then I'll be back right after Christmas.
That's also when the doors to Beautiful Life 365 will re-open if you're ready to get organized in 2017.



Click HERE to see how BL365 can help you live your most purposeful and joyful life!
I would love to hear what you've been up to lately. Leave a comment or a link with a project or fun activity you participated in during the past couple of weeks.
Here's to a Very Merry Christmas!