7 Quick Ways to Hack Your Life
Do you feel like your life is spinning out of control? Your sink is full of dishes, your schedule is completely packed, you forget important things (like picking your kids up from school on time or thawing that freezer meal for dinner), and your finances are a complete mess.
There's so much to do, and seemingly so little time to do it.
Most of us would say we want a simpler life, and in reality, simplifying has two very basic steps:
Identify what's most important to you.
Eliminate everything else.
While these two steps are simple, they're not at all easy.
But there is a way to calm the chaos. Check these 7 Quick Ways to Hack Your Life.
Create Some White Space
The first shortcut to the simple, beautiful life you want is starting to eliminate some of the "noise" in your life so you can have some margin or rest. There is so much to do and so many "good" activities we can be involved in, but to live our best lives we have to eliminate some of the "good" stuff so we can focus on the "best".
This has been a slow process for me over the past few years, but I have determined that my top goals in life are my spiritual connection to God, my marriage, and loving and guiding my children. Everything else has to take fourth place or lower behind these priorities and that means I say "no" to ALOT. Whenever my life starts to get out of balance, I really feel it and realize I have to start creating white space again.
What "good" things are you doing that are really taking away time from your true top priorities? Make a list and start the process of untangling yourself from those activities and obligations.
Learn to Say "No" Gracefully
In order to create more white space in your life you will need to learn to say "no" well, but it can be difficult. Believe me, I know!
We don't want to disappoint others or look bad, and sometimes other people are insistent that their project is utterly important and cannot possibly be done without you. False guilt, manipulation and emotion are often used to encourage you to make someone else's vision come to life rather than your own.
The key is learning to refuse those requests with grace and tact. For a few simple tips to say "no" well, check out my post How to Say No (and be nice about it).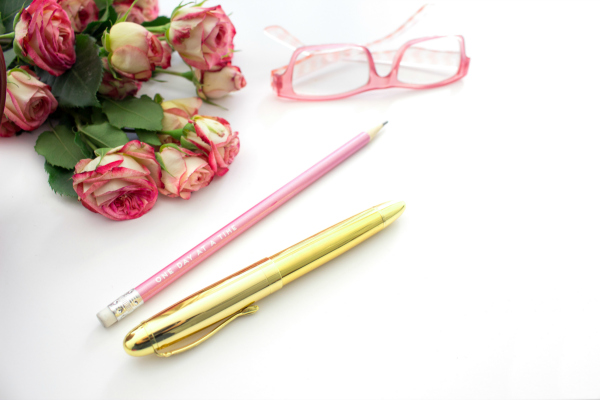 Go Tech Free
Research conducted in the past few years has revealed that our dependence on technology is physically re-wiring our brains and is literally as addictive as heroin or crack cocaine. We are more forgetful, distracted, impatient and unproductive than ever before because we can't put down our phones. And it's emotionally, physically, mentally and spiritually draining us.
I have a strict "no device" policy in the morning for at least an hour and I set specific times during the day to check social media and texts. I also try to turn off my devices at least an hour before bed, but I have to admit, that is much more of a struggle for me.
To instantly improve your life, start instituting some quiet, tech-free time in your daily life. Check out my 7 Day Digital Detox to learn specific ways to do that.
Get More Sleep
This may be one of the most challenging aspects of parenting. It seems like there is always something preventing us from getting adequate sleep, but I encourage you to really make sleep a priority.
Start by choosing a bedtime that enables you to get at least eight full hours of sleep and then create a simple bedtime routine that you can start an hour before bed to get yourself into sleep mode. You will be amazed at how much better you feel when you have had adequate sleep!
Make an Essentials List
Our priorities become very clear in times of crisis. A couple of years ago during an extended season of bed rest due to an injury, I realized that many activities which I thought were super important were not important at all. I quickly discovered what was really necessary.
My essential household list consists of basic meals, clean dishes, one load of laundry for the day. I automate as many tasks as possible by creating routines so, for example, my morning routine includes washing a load of laundry, prepping dinner and making sure my daughter has unloaded the dishwasher. The laundry and dishes rarely get out of control because I'm taking care of them daily as a part of my normal routine.
Think about what's truly essential in your life. What absolutely has to be done in order for life to run smoothly for your family? Make a list of these essentials and review it regularly to maintain your focus and help you to eliminate those tasks that clog up your schedule so that you can spend time on what matters.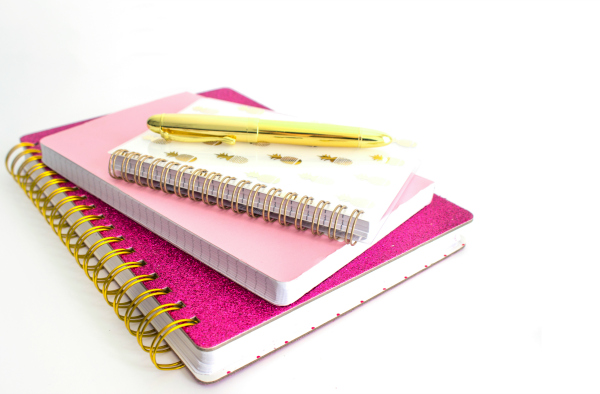 Start Each Day With Your Top 3
One of the best life hacks I can share with you is to start your day by working on your top three priorities. If the laundry pile is taking over your house, the power bill is due tomorrow and you're out of milk, those are your most important tasks for the day. Focusing on the absolute essentials for next 24 hours will enable you to accomplish those tasks in the midst of all the other life craziness that happens. And hopefully, as you become more organized your top three to do list items will move from the "urgent" category to the "preparing ahead of time" category, but work with where you are.
It's also important when creating your list to focus on what's truly most important to you, not what others say. If you're a young mom and you want to spend as much time as possible cuddling your new baby, then that's your top priority and other tasks will have to wait. Use paper plates, eat cheese toast for dinner and get help with the laundry so you can do your most important work for this season.
Make a Weekly Plan
If you've been hanging out with me for very long, you'll recognize this as one of my mantras, because it's a super shortcut to living that purposeful, beautiful life you want (and saving money too!)
A weekly plan doesn't have to be complicated. Simply decide your priorities for the week, check your calendar for appointments and schedule EVERYTHING. You can use a printable planning sheet, a ready-made planner, an app, or simply set notifications on your phone. Creating and following a plan for your week will ensure that you take care of what's most important to YOU, not just chase the kids and put out fires all week.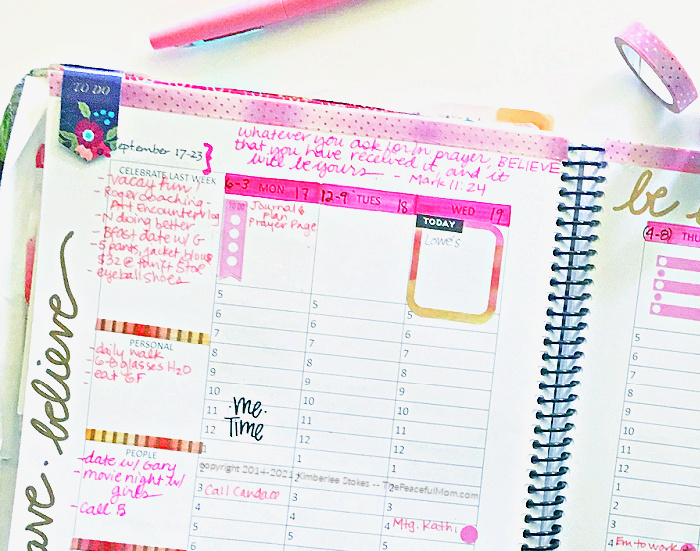 The Joyful Life Playbook and Planner is the tool I use to keep me on track. The flexibly structured Weekly Plans remind me what's important, give me space to write my Top 3 every day and enable me to time block my days or make a list of what I need to do.
And I LOVE the "Celebrate Last Week" section that reminds me to be grateful for all the blessings in my life and celebrate my progress.
Tap HERE to see what others are saying about this genius tool!
I would love to hear some of your life hacks. Leave a comment. 🙂
(eMail readers will need to click through the title of the post.)
We can do this!