Please Note: Affiliate links are included in this post.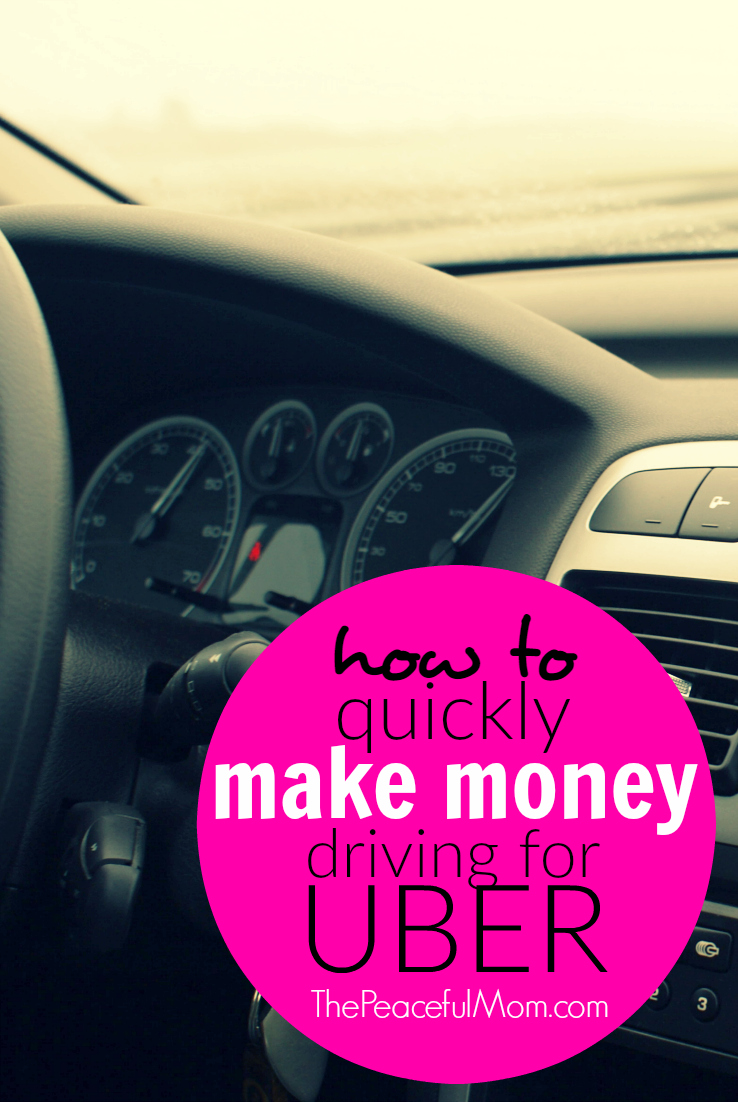 How to Make Money Driving For Uber
I want you to have a truly happy holiday without going broke or adding to your credit card debt so I'm sharing simple, practical tips you can take now to help you save $1000 by Christmas. This week we're focusing on how to make money driving for Uber.
Unless you've been hiding out in a cave for the last couple of years, you've probably heard about Uber, the ride sharing company.
Uber was founded in 2009 as a smartphone map app that connected a driver with a passenger using GPS. Customers use the Uber app to request a ride and drivers in the area are notified so that they can pick up the rider to earn cash. Uber has now grown into a multi-billion dollar company with about 150,000 drivers worldwide.
Why It Works
One of the keys to Uber's success, in addition to providing a cheaper alternative to taxis, is the rating system. Both passengers and drivers rate one another on a scale from 1 to 5. If drivers receive an average score of less than 4.2, they are called in for a meeting and risk being removed from the service.
Passengers who receive a low rating (under 3) risk not being able to get a car when requested because drivers can see the rating when they receive the request. The Uber app also has a report feature, which increases the safety of both drivers and passengers. Local Uber management receives a phone alert immediately if any events during the ride are reported via the app.
Requirements
A four door car, 2006 model or later (a gas efficient car is best to keep costs down)
Smart phone with data.
Clean driving record and no criminal background (Uber does a background check.)
According to Harry Campbell of TheRideshareGuy.com, Uber recently started requiring a car inspection, but it can be easily and inexpensively performed at your local auto shop.
Uber does require you to have personal auto insurance, but you may want to consider purchasing commercial insurance. Most personal policies will not cover incidents occurring while using the vehicle for commercial purposes, and may even cancel your policy. Buying a commercial policy is probably your best defense, especially for the gap between when you have the app on and are waiting, but you don't have a passenger in the car.
Uber does provide some supplemental insurance when you have a passenger in the car. Campbell notes that,"once you accept a ride or while you're on a trip, they provide primary liability insurance up to $1 million dollars and excess collision coverage with a $1,000 deductible."
Benefits of Driving With Uber
The primary benefit of driving with Uber is allowing you to set your own schedule. Obviously, the more hours you drive, the more money you can make. The key is to work during hours when ride volume is high (weekend nights, for example) and to work in an area that is highly populated (downtown or tourist districts for example).
From what I've read, drivers make an average of $20 to $25 per hour, which is a fantastic hourly rate for a menial task like driving. If you can work in a downtown area on a busy night and make short trips between bars and restaurants, you can make more per hour.
You can stop driving with Uber anytime you want, so you're not locked into a job and there are no consequences to your resume from quitting.
Negatives to Consider
Uber is more popular in metropolitan areas. If you live in a smaller city or an area without much to do, you may find it hard to find riders.
Driving for Uber does result in wear and tear on your car which will eventually cost money to repair, and you have to pay for fuel, so if you car isn't very fuel efficient Uber probably isn't a good fit for you. If you decide to drive for Uber long term you may want to consider leasing a vehicle through Xchange who offers car leases specifically for Uber drivers. Of course, you will need to consider this expense and determine if you are making enough for this to make sense.
Making money with Uber is a "dollars-for-time" method of making money so you are limited in how much you can make by the amount of hours you can work. In addition, the income is unpredictable because you don't know how many riders will be available when you are working.
Finally, you need to know that you are not an employee of Uber, but an independent contractor. This means that you need to declare everything you make on your tax return and set aside some of your earnings to cover any taxes that accrue as a result of your increased income.
How To Start
If you are trying to save money quickly or become debt free, driving for Uber may be an excellent opportunity for you or your husband on weekends and evenings. If you'd like to try it, take these steps.
Sign Up
Your first step is to simply fill out some personal information to sign up on the Uber website.
Read the Rules
Once you're approved, make sure that you understand the rules of driving with Uber. For example, no extra passengers are allowed.
Be Prepared
Make sure that you fill up your tank and have your car charger with you before you turn on the app. You should also have some water to drink and maybe a light snack so you don't spend money on food if you are driving for a long period of time. You may also want to offer gum or candy to your passengers and be cheerful to ensure a good rating.
Driving with Uber certainly isn't going to be a career goal, but it's a valid way to make some extra cash before the holidays if it's a good fit for you and your family.

I would love to hear what you think. Is Uber something you would consider? Leave a comment. 🙂
(eMail readers will need to through the title of the post to leave a comment.)
Here's to Earning More Money!

You May Also Enjoy: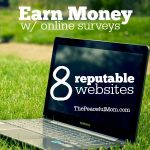 My Fave Online Sites to Make Money!