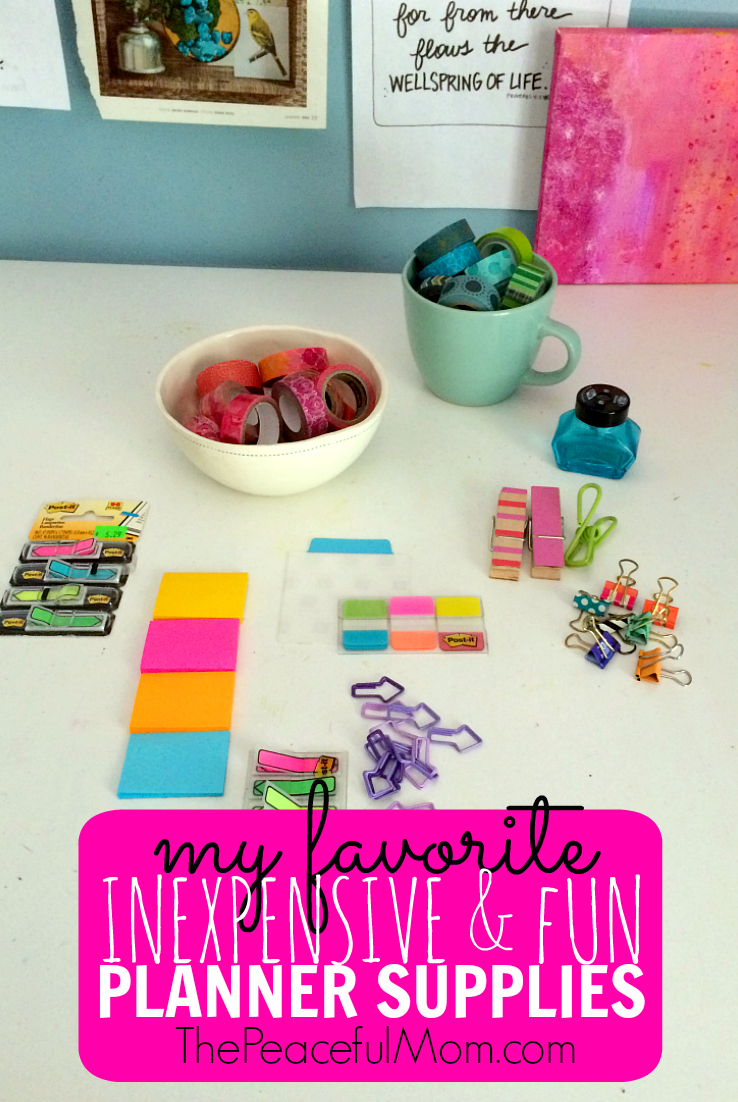 Fave Planner Supplies and Giveaway
As you may have noticed if you've been hanging around here very long, I'm a bit of a planning fanatic. I've loved planners and office supplies since I was a kid.
As a matter of fact, one day when I was five I was waiting for my mom to pick me up from kindergarten when our neighbor drove up instead. I was confused, but she said my mom was busy. Unfortunately, on the way home we drove past the spot where my mom's car had been involved in an accident. I was upset so the neighbor took me to my house to get a favorite toy to help calm me down.
Did I get a teddy bear? a doll? a favorite blanket?
No.
I grabbed my manila envelope filled with papers, business cards and paper clips that my mom had given me.
So maybe the addiction started a little early.
A few years ago I discovered creative planning and my love of office supplies found it's purpose. Sticky notes, clips and stickers could now help me plan my priorities, but I soon discovered that in order to live my most purposeful and intentional life, my planner had to be a lot more personalized than the planning tools that I currently saw available.
So the Joyful Life Planner was born. I have now been using it for 3 years and I absolutely love the way it enables me to achieve my goals and live my true priorities.
Today I want to share some of my fave planner supplies to make using a planner even more fun PLUS I'm giving away some cute supplies for YOUR planner! (Please Note: Affiliate links are included.)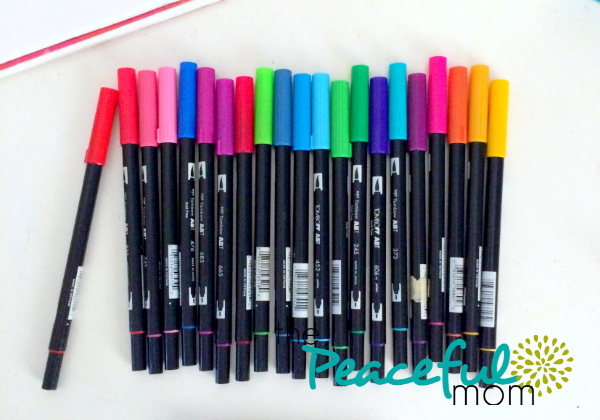 Pens and Markers
I love handwriting and because I write a LOT, I'm pretty picky about the pens I use. My favorite ink pen for everyday writing is the Precise V7 by Pilot. It writes smoothly with a line that's not too thick or too fine.
I also LOVE my Tombow Dual Brush Markers. There are almost 100 beautiful colors to choose from, and they lay down the ink beautifully. You can even blend colors using a special Tombow Blending Pen. SO cool!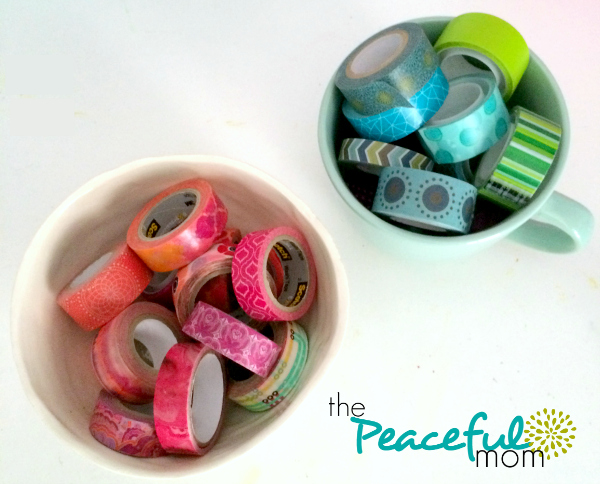 Washi Tape
Oh my gosh, when I discovered the world of washi tape, it was love at first sight! I absolutely adore all the different patterns and colors, but I have to admit, this is the area where I can really go overboard with my spending. I try to watch for sales and use the 40% off coupons at Michael's to stick to the budget.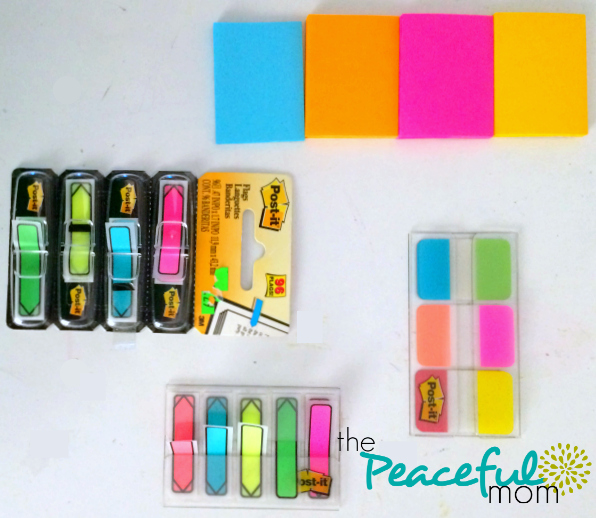 Post It Notes and Flags
Sticky notes are super helpful for noting important items and adding lists that can be moved from one page to the next. I like using Post-It flags and notes because the adhesive works better than other brands I've tried.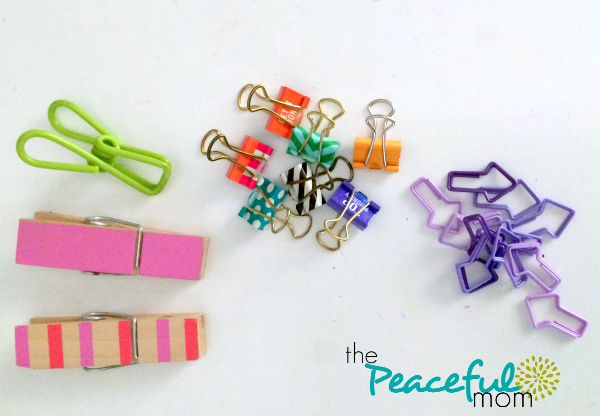 Clips
Clips are essential for easily navigating your planner. I use them to attach notes, photos and receipts; section off used weekly plan pages so I can go immediately to the current week; and for clipping pages together that I no longer need to look at.
The clips on the left are from Target. Clips in the center are from the Happy Planner Collection at Michael's and the paper clips on the right are from Office Depot.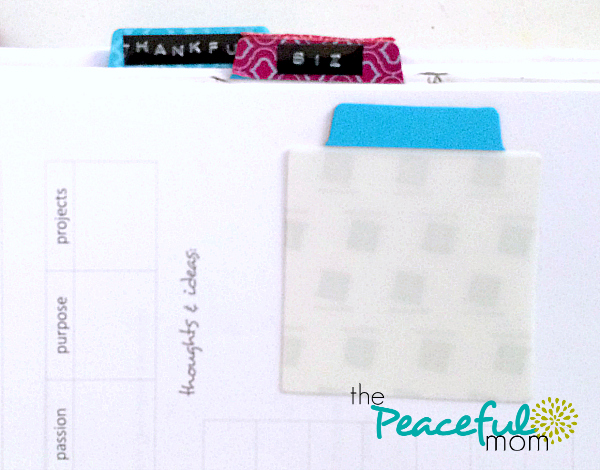 Sticky Divider Tabs
I like to personalize my planner as much as possible so I love these Avery Note Tabs. They are repositionable and enable me to create my own divider pages within my planner. I go a step further and cover them with washi tape and print labels with a label maker, but you can also write directly on the tabs.
If you love planning and creativity you'll want to sign up for my Planner Fun Giveaway!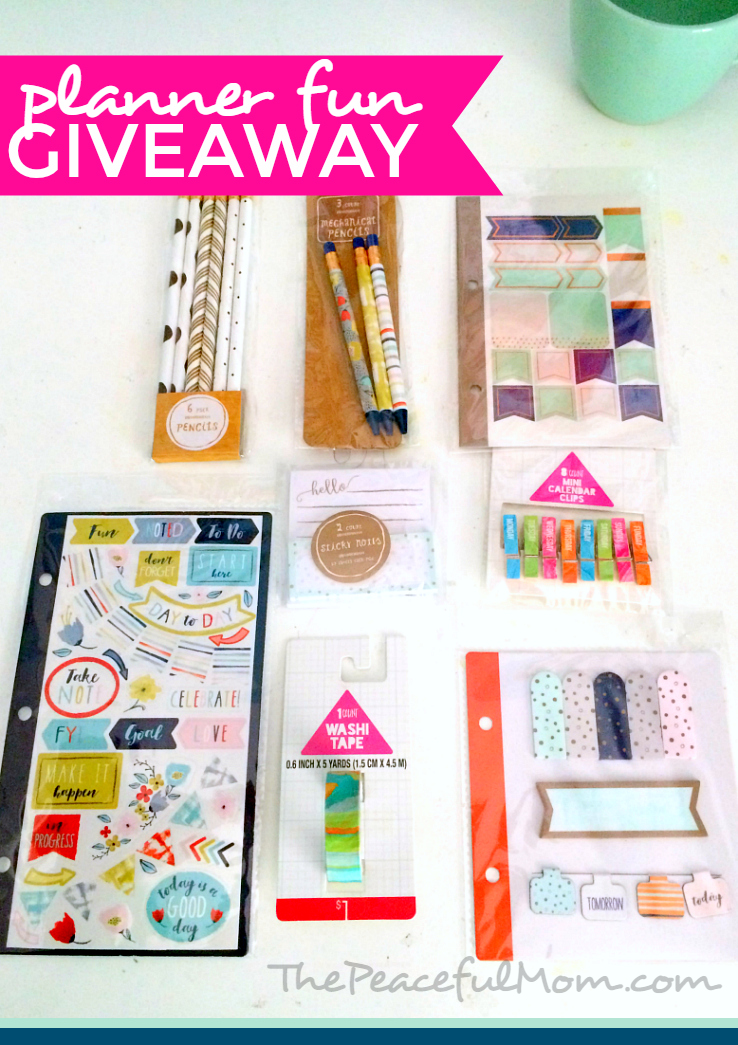 One randomly selected winner will receive:
$20 PayPal cash to purchase planner supplies
1 roll green tie dye washi tape
1 set page flags and cardboard clips
1 set navy blue , green and red planning stickers
1 set coordinating sticky notes
1 set coordinating mini banner stickers
1 set of gold deco pencils
1 set days of the week mini clips
To Enter:
1. Sign up for the Joyful Life Planner Waiting List HERE to grab my FREE 37 Time Tips to Absolutely Rock Your Week ebook!
Be sure to click the confirmation link sent to you by email to download your ebook.
2. Leave a comment on this post telling me what  your favorite planner supplies are. (eMail readers will need to click through the title of this post and scroll to the bottom of the page to leave a comment.)
Giveaway Rules
One entry per household. Contest ends November 8, 2016 at 9 am EST. One winner will be randomly selected and will be notified by email. Winner must respond within 24 hours with a valid PayPal address to receive PayPal cash, or prize will be forfeited. A current mailing address will be requested in order to receive the stationery items.
UPDATE: This contest is over and the winner is Mary W.
Happy Planning!

 

*Affiliate links are included in this post. Read our disclosure policy here for more information.
You May Also Enjoy: