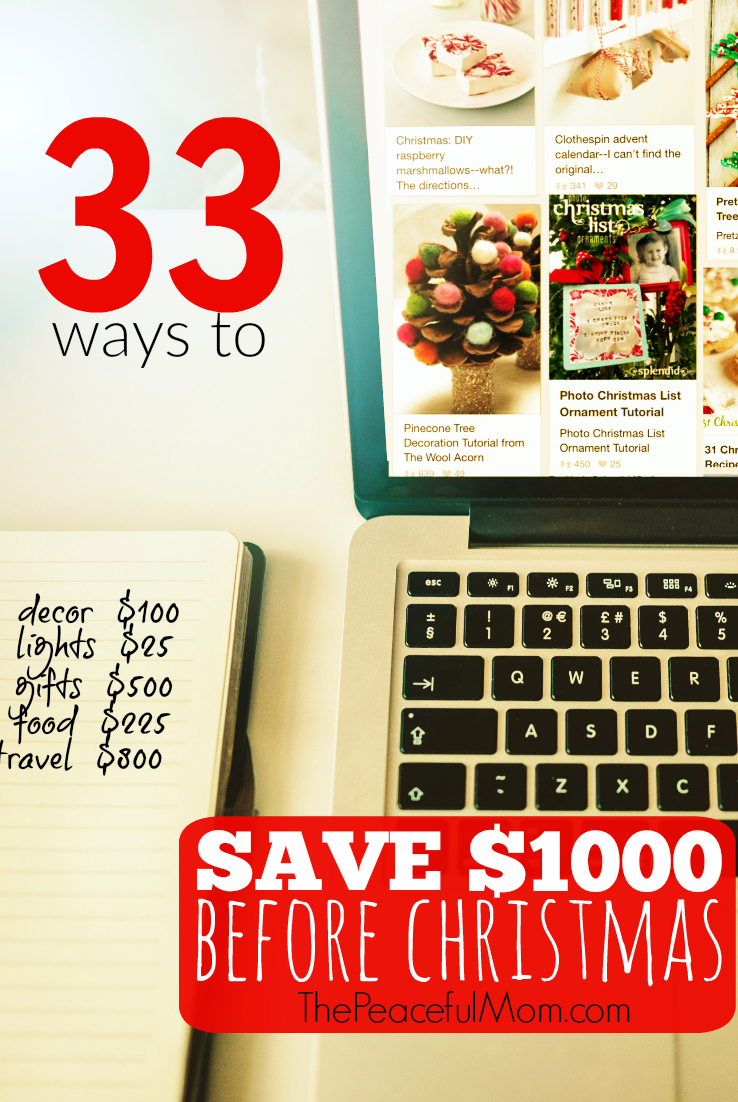 Wow! After today there are only 10 more Fridays until Christmas. I want you to have a truly happy holiday without going broke or adding to your credit card debt so I'm sharing simple, practical tips you can take now to help you save $1000 by Christmas.
This week we're focusing on how to sell on Facebook.
You know I'm a big fan of decluttering your home so you can live more peacefully and simply, but it's even better if your clutter can make you some money. You may think the only way to do that is to host a yardsale, but you can often make more money by selling your stuff on Facebook.
There are three primary ways to sell on Facebook:
Sell to Family and Friends
To do this you can set up a virtual garage sale using a photo album where you post all of the items you have for sale and then publish a post notifying your followers of the photo album
List prices in the description and once the item sells, remove it from the album. You can ask people to bid on the item in the comment section or have offers sent to you by private message and then you choose the winner.
Sell in Local Groups
To grow the number of potential buyers for your stuff you may want to post in a local group or sales page. To find a group, just search the name of your city plus "Buy, Sell, Trade", then join any groups that look interesting to you. I found over ten groups in my area but you may find fewer depending on the size of your city.
Use the Facebook Marketplace
On October 3, 2016 Facebook announced their new Marketplace (click HERE to read more). I haven't use this app yet, but it looks similar to Craigslist and with the added bonus of being able to see if you and the person you are selling to have any common connections. This aspect seems to provide a bit of a safer experience when selling your items.
So once you've decided which sales method you would like to use, take these steps to insure a good selling experience: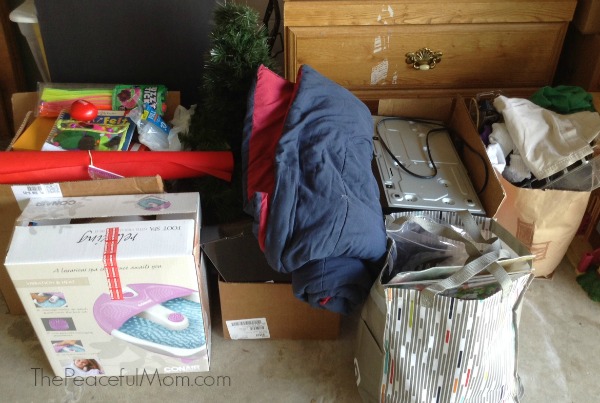 1. Take Inventory
Chances are you have a lot of stuff that will sell, you just have to hunt it down and group it in one location so you can see what you have. You can designate your guest bed or your dining room table as "Sales Central". I suggest choosing a few higher value items to start listing such as electronics or designer clothing.
The items that sell best on Facebook are baby and children's items, household items and collectibles, although if your collectible is high value you may make more by listing on eBay or Etsy. Men and women's clothing do not sell as well, although current fashion women's accessories may sell for you.
2. Research Prices
You want to make the most money possible from your sales so be sure to research the potential prices of your items. You can check Amazon, Craigslist, eBay and other Facebook listings to see what items are selling for and then price accordingly. You may be able to increase your price a little if selling locally because your buyer isn't having to pay for shipping.
3. Take Pictures
Good photographs are key to making money from your items. If you have several smaller items, try grouping them. For example, selling a group of 5 toddler outfits may sell better than a single outfit.
You want your items to look good so consider your background, use natural lighting (indirect sunlight) when possible and make sure your photos are in focus. For children's clothing you may want your child to model the outfits for you and then crop the photo to show them from the neck down.
Think about creative ways to showcase your items so that buyers will notice your listing.
4. Describe Well
Another key to making the sale is writing an excellent description. Include size, condition, color and price. Use descriptive words to enhance your listing such as "cozy" or "soft".
For example, your listing might say:"Like-new girl's Gymboree warm Fall Plaid Coat in navy and gray — size 4T – $7″
5. Use Caution
It's not wise to give out your personal information on your listing. If someone is interested in buying an item, have them private message you their number so you can call or text them with the pertinent information. Meet during the day in a well populated location such as a busy shopping center parking lot and bring someone with you.
If someone makes you feel uncomfortable, listen to your gut and politely tell them you have decided to sell to someone else. The safety of you and your family are more important than any amount of money.
Action Step: Now that you have a step-by-step plan it's time to gather those goodies to sell. Let me know how this works out for you.
We can do this!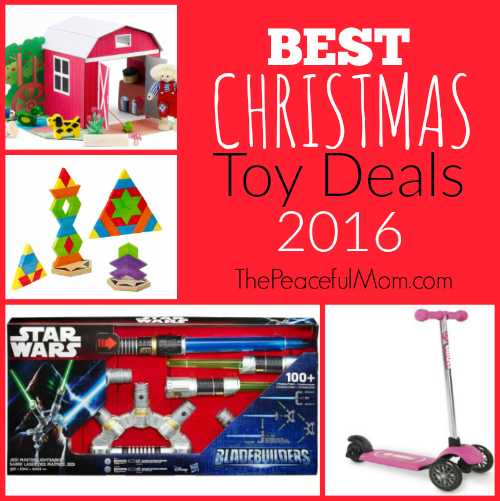 Save money on all those toys you want to buy your kids. Check out the Best Christmas Toy Deals 2016 HERE.
[See all the Make Money for Christmas posts HERE.]
 You May Also Enjoy: