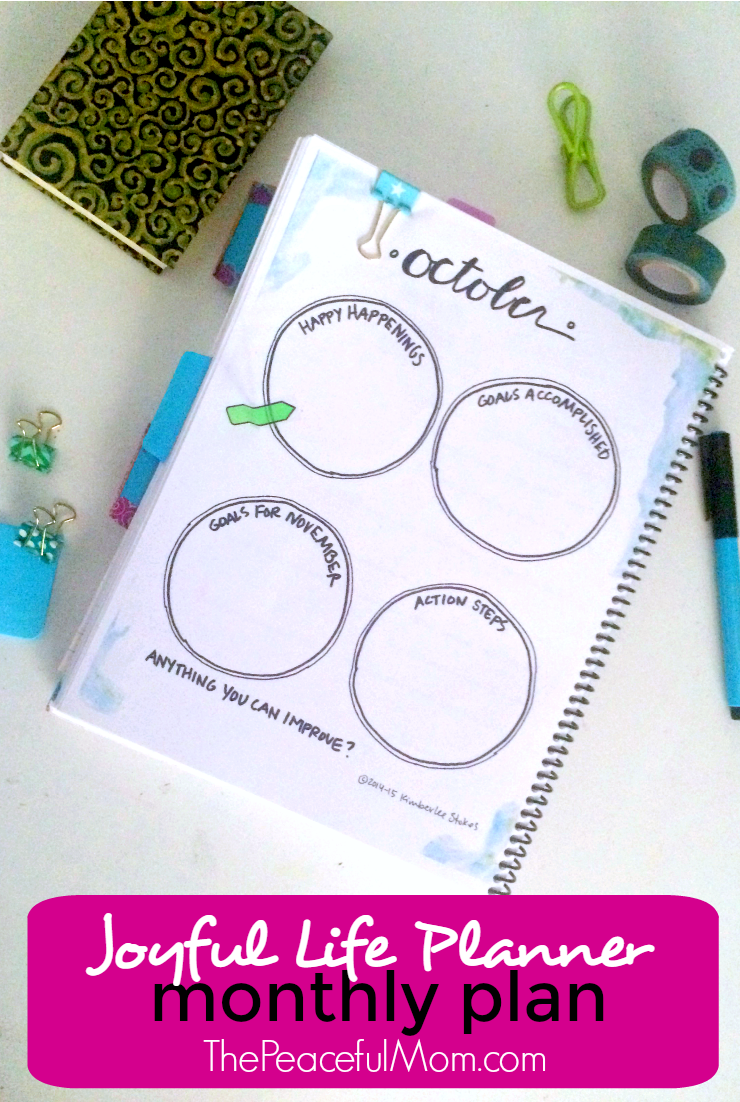 It's the first week of October so it's a terrific time to think about your vision and goals for the upcoming month so you can stay focused on what's most important, and even save money!
I like to start out my vision and planning session by reviewing the previous month — the goals I accomplished and the unexpected blessings that occurred. Celebrating the successes and blessings in my life enables me to stay joyful and grateful.
Next I plan my goals for the month and the action steps I need to take.
My Vision for October includes:
PERSONAL
go to bed by 10 p.m. Sunday through Thursday
walk at least 20 minutes every morning
go to the gym at least twice a week
drink 6 – 8 glasses of water daily.
PEOPLE
driving lessons with 15 year old
continue doctor visits with child with health issues.
phone or write notes to at least two friends this month
PROJECTS
complete the 2017 Joyful Life Planner
save at least $500 — half for our emergency fund, half for Christmas
Interested in becoming more organized and joyful?
My new site Beautiful Life 365 is your personal assistant to lead the calm, organized, passionate life you want. In addition, members will receive a significant discount on the 2017 Joyful Life Planner.
Plus, for the next 72 hours you can join Beautiful Life 365 for
50% Off

.
Click HERE to see all the goodies inside and grab your discount.
We can do this!

You May Also Enjoy: