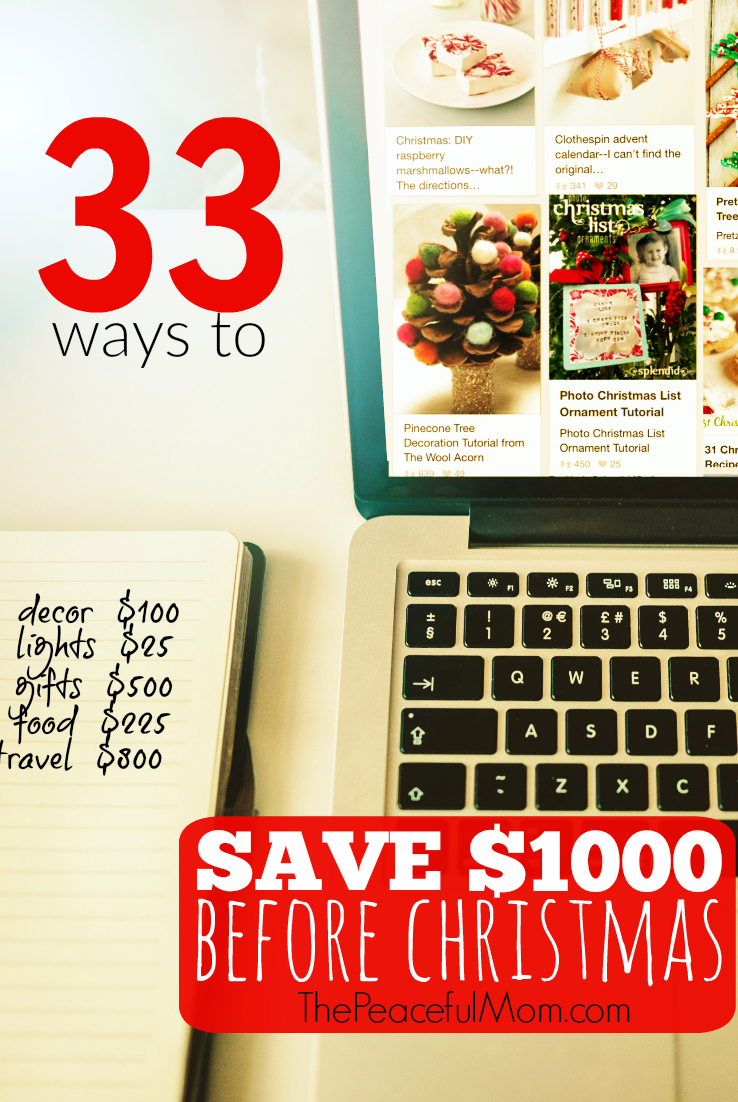 Christmas is just around the corner and I want you to have a truly happy holiday without going broke or adding to your credit card debt. For the next few weeks I'll be sharing simple, practical tips you can take now to help you save $1000 by Christmas. (Read Week 1 HERE.)
This week we're focusing on three specific ways you can slash the grocery budget.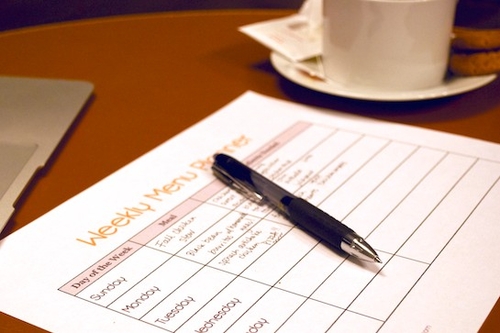 Make a Meal Plan
You know I had to say it. Making a meal plan can be a drag, but it's a huge time and money saver — and that's money you can add to your Christmas savings.
Making a weekly menu plan enables you to make a detailed grocery list because you know exactly what you need for each meal. Shopping with a detailed list enables you to avoid impulse purchases which can add up to 25% to your total grocery bill. You can also plan budget-friendly meals to take advantage of sales, which means you pay less for the meals you are eating.
A meal plan doesn't have to be complicated. Make a list of six dinner meals and plan leftovers for the seventh. (Click HERE for tips to make menu planning easier.)
Action Step: Make a plan for your meals this week.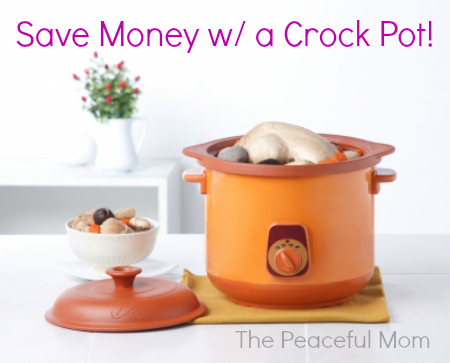 Use Your Slow Cooker
Life is busy and sometimes it's all you can do to keep everyone fed and clothed. One of my favorite time and money saving tools is my slow cooker.
Using a slow cooker allows you to save money by purchasing cheaper cuts of meat because the longer cooking time tenderizes them. You can also save money by using your slow cooker to make homemade staples like applesauce, granola and pasta sauce for pennies on the dollar.
But the biggest savings comes from having dinner waiting for you in the evening so you avoid spending money on take out. You even save electricity by not using your oven, which lowers your power bill!
Action Step: Make at least one slow cooker meal this week.  (Grab a FREE 14 day trial of eMeals* Slow Cooker Meal Plan HERE.)

Stock Up On Loss Leaders
Each week, chain grocery stores offer a few super low sale prices to entice you into their store, rather than the competition's. These low-priced items are called "loss leaders" because the store will sometimes lose money on them, but store executives are willing to take the risk of losing a little money on some items because they count on you buying other higher-priced groceries at their store which will make up their loss.
When you see a good sale price on an item your family will eat, buy a few extra to last until the next sale. In the photo above, I purchased multiple packages of the super sale items, which we used for the next several weeks. I purchased the remainder of my groceries at the store in my area with the lowest overall prices.
You may initially spend a little more each week as you build your stockpile, but once you have some items built up in your pantry you will spend less money on groceries each week and have a little more to purchase more loss leaders. Shopping this way creates a snowball effect so that each week you will be able to save more money because there will be more items in your pantry and refrigerator that you don't have to buy each week.
Action Step: Purchase a few extra sale items this week when you grocery shop.
Saving for Christmas doesn't have to be difficult. Making a few small changes can add up to big savings!
Share a comment with one action you will take this week to save money for Christmas.
We can do this!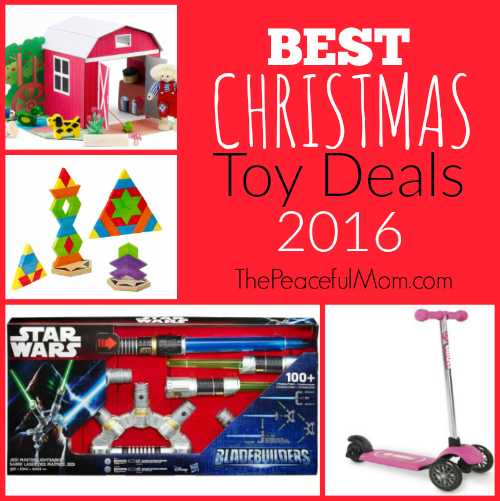 Save money on all those toys you want to buy your kids. Check out the Best Christmas Toy Deals 2016 HERE.
[See all the Make Money for Christmas posts HERE.]