If you saw my decluttering post last week then you know that I decided to make a big change in my office space. I am absolutely LOVING keeping my desk completely clear of everything except my computer! I feel so motivated to start work when I look at this blank space every morning. I place my planner on the left side of my keyboard with my daily to do list in order of priority, and I'm focused and ready to go!
The 31 Day Decluttering Challenge has inspired me to make other improvements in my home. A couple of days ago I changed the artwork on our entryway table. This is the old display: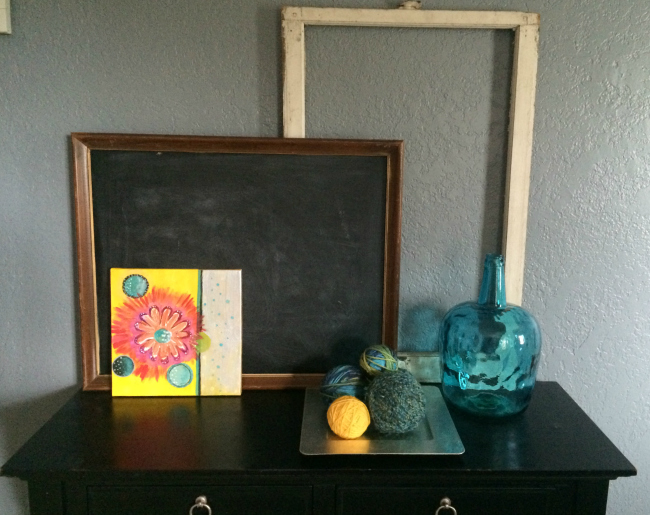 A few months ago I painted a canvas to hang horizontally over our couch on the opposite wall in my living room: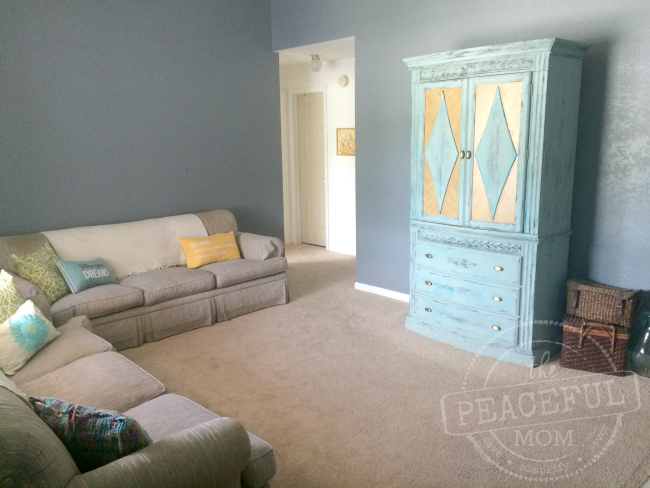 The wall is still blank because the painting just didn't look right for some reason.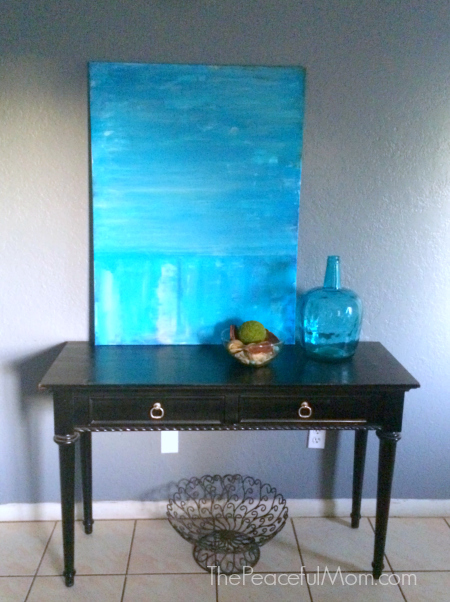 But when I tried the painting vertically on the entryway table I liked it much better. The display needs some work — I think the bowl with the nature potpourri is too small for the scale of the painting. Those of you with design experience can leave a comment tell me what I need to do differently.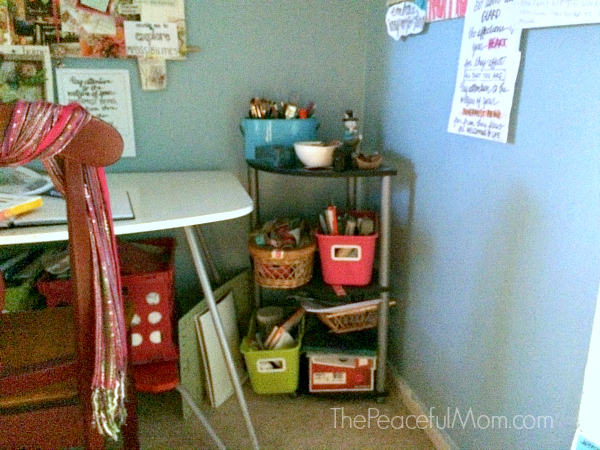 I have also needed to re-organize my creative space. The corner shelf doesn't provide enough space for all of the materials that I work with so I end up with things all over my desk and on the floor beside it.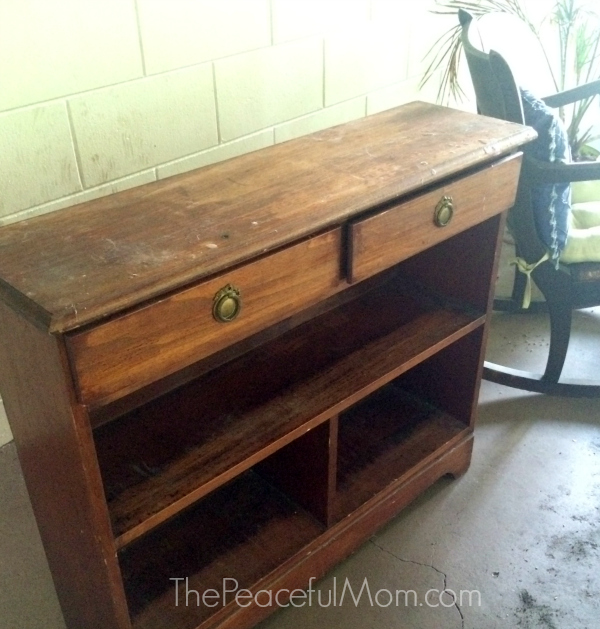 I was super excited to find this cute wooden shelf at the curb on trash day. It will fit perfectly on the wall to the right of my desk and hold all of my supplies plus give me additional work space on top of the shelf. I can't wait to clean it up and paint it. I'll keep you updated.
31 Day Declutter Printable Check List
If you missed the 31 Day Decluttering Challenge, it's not too late! This week we're focusing on your desk and junk drawer.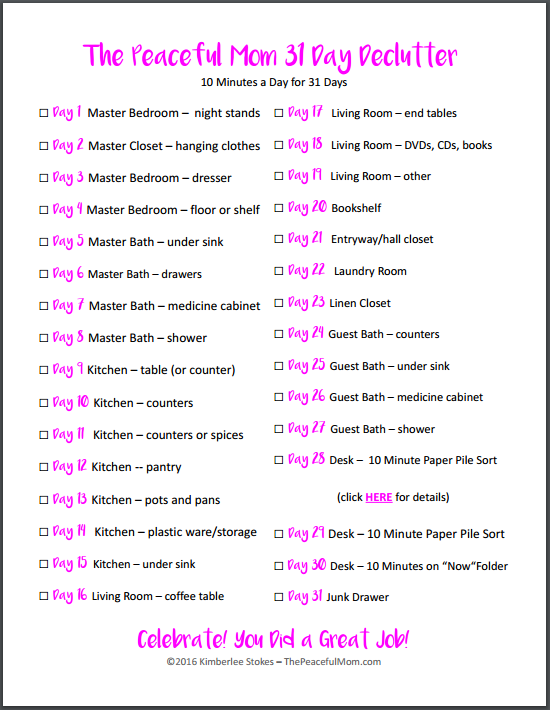 I have a FREE Printable 31 Day Declutter Printable Checklist for you if you'd like to join in.
Work just 10 minutes on the area of the day — it's that simple!
Simply join the 30 Days to Organized group HERE and grab your free 31 Day Declutter Checklist!
Let me know if you were able to declutter anything and how you feel now! Leave a comment or a link below. ?