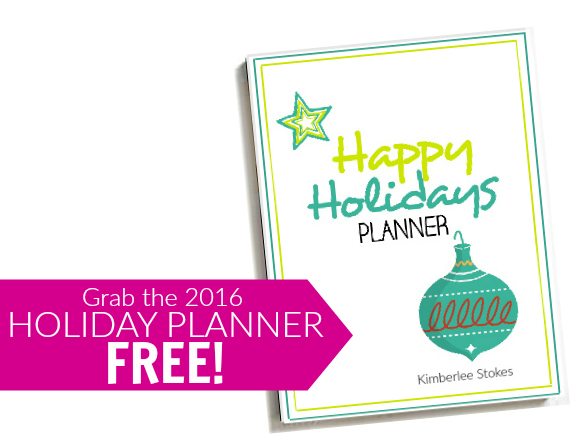 I know. I know.
You're just getting the kids back to class, but after today there are only 18 Fridays left before Christmas. Ack!
I want to help you have the happiest holiday season ever so I've created a couple of fun resources for you.
FREE Holiday Planner
The 2016 edition of the Happy Holidays Planner will be available soon! Filled with helpful tools like a Printable Christmas Countdown Activity for Kids, Holiday Meal Timeline, Shopping Lists, Activity Planning Calendars and more, the 2016 Happy Holidays Planner will keep the joy and peace in your holiday season.
Members of The Peaceful Mom Community can grab the 2016 Happy Holidays Planner FREE when it becomes available! (Click the JOIN NOW button below.)
Save $1000 By Christmas
The holidays are probably the most expensive time of the year and I don't want you to pull out the credit cards to pay for it all. I'll be starting a series on September 1st to help you Save $1000 By Christmas. Each week I'll share simple ways you can save and earn money to pay for all those Christmas gifts on your list!
Click the button below to sign up for The Peaceful Mom Weekly eNotes (OPTION 3) to receive all the tips so you can save $1000 by Christmas.

Best Christmas Toy Deals
I know you want to make your kids happy Christmas morning, but you also need to stick to the budget. For the next few weeks I'll also be sharing the Best Christmas Toy Deals HERE so you can save money on those toys your kids want.
Don't worry, I won't be turning TPM into a deal site. All the Christmas gift deals will be on THIS PAGE and I'll send periodic reminders to check it for the latest deals.
Today you can get this adorable LEGO Creator Park Animals Set for just $11.24.
Click HERE for today's deals and pin the page so you can check back regularly!