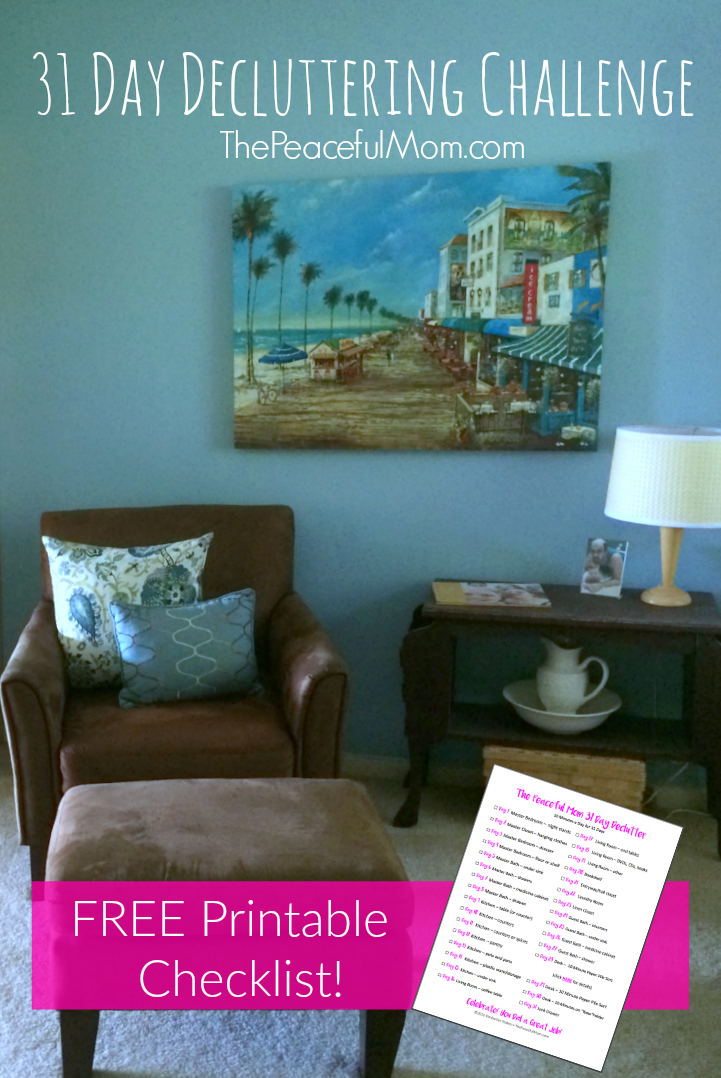 31 Day Declutter Printable Checklist (+ my decluttering update)
I'm not sure if you've figured this out or not, but organization is a process. It's never really done — and that is frustrating …
and annoying.
And did I mention that I feel frustrated by this fact?
Today I'm sharing a fun Decluttering Challenge for August (and a FREE 31 Day Declutter Printable Checklist!) to help motivate us to keep on keeping on, plus an update on my 10 Minutes a Day Summer Decluttering Project.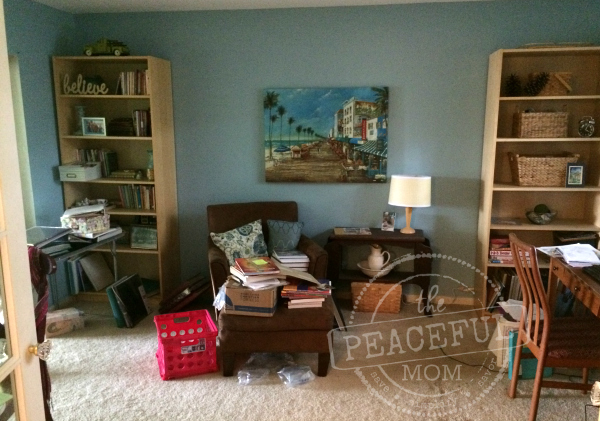 I started decluttering and organizing in June and focused on my office space because it was quite the mess after pulling out ALL of my photo boxes and albums to find photos for my daughter's graduation video.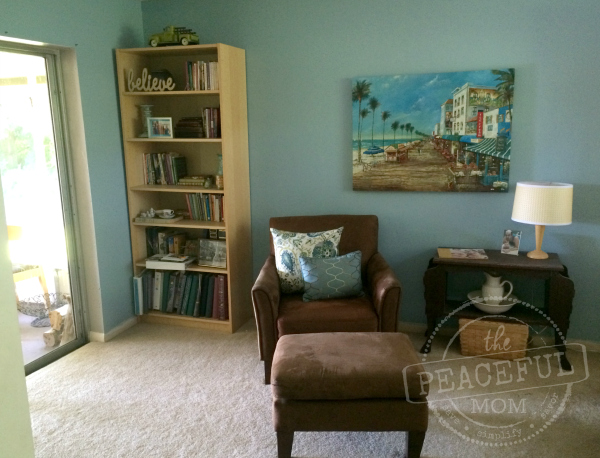 June ended up being way busier than I expected so I finished the left side of the office at the beginning of July, including putting away the photo albums and the homeschooling books that I needed to sell which were piled on the ottoman.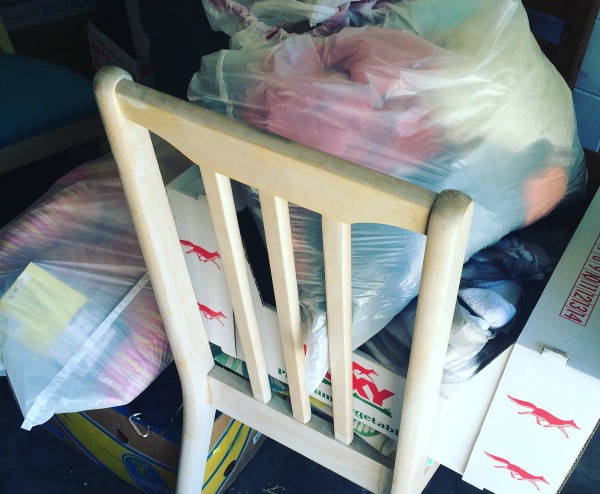 In addition to selling homeschool books (click HERE for 4 great places to sell your books), I also gave away quite a stash of goodies from other locations in the house.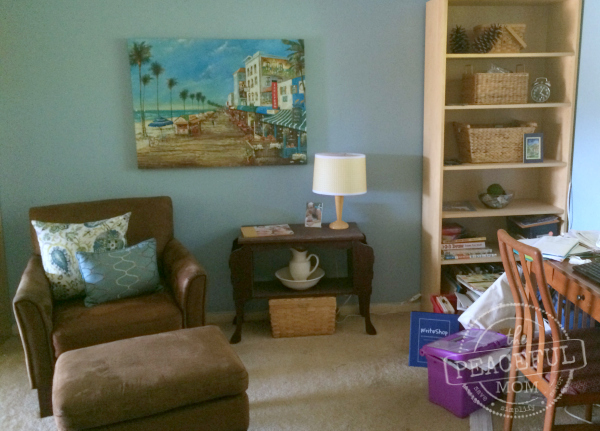 But now the right side of the office needs to be addressed. I need to declutter the book shelf contents because even though the clutter is hidden in the decorative baskets, it's still clutter and needs to be sorted through. I also need to organize all of our homeschool books for the upcoming school year which are sitting in the pile in front of the shelf along with some other items I need to take care of.
31 Day Declutter Printable Check List
So I will be continuing my quest for organization and I thought you might want to join me again for another 10 Minutes a Day Decluttering challenge. In addition to working on my office I will be decluttering other areas of my home every day.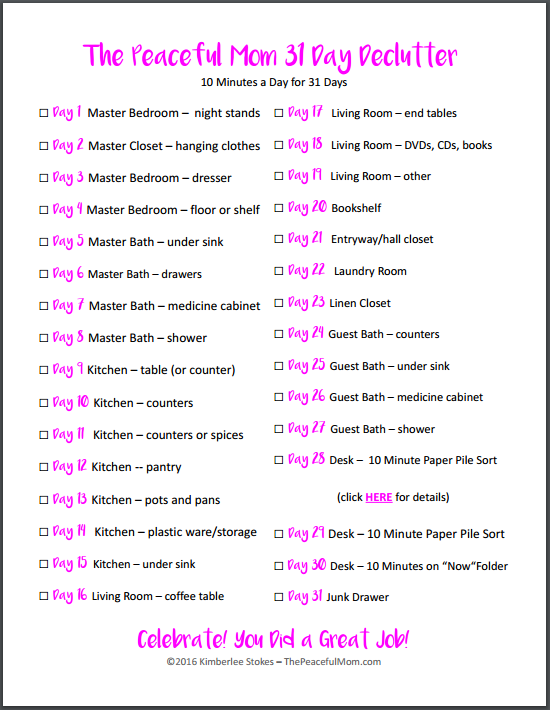 I have a FREE Printable 31 Day Declutter Printable Checklist for you if you'd like to join in.
Simply join the 30 Days to Organized group HERE 
and grab your free 31 Day Declutter Checklist!