I generally shy away from giving parenting advice, mostly because I figured out not too far into the gig that I don't know that much.
But now that our children are ages 15 to 21 and we've been at this a while, I can safely say that I've learned a few things — mostly because I did them all wrong.
When I was pregnant with our first child I was filled with romantic notions about parenting and how we would absolutely have the best child that ever existed and he would become the best adult who ever existed outside of Jesus, Mother Teresa and my blessed grandmother.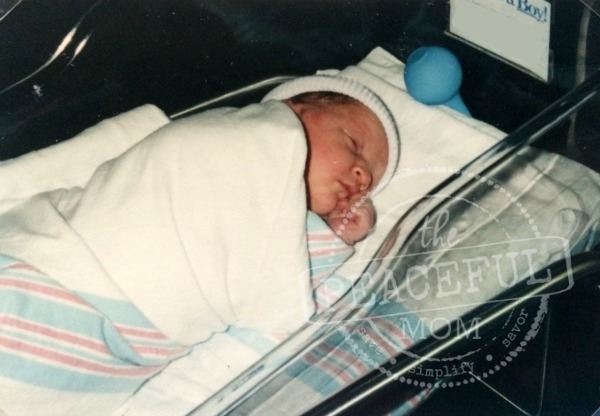 After 9 months of pregnancy and 20 hours of labor, the midwife finally placed my son in my arms and I immediately realized two things:
This was the most beautiful experience I had ever had;
I would be lucky to keep this kid alive, much less parent him into adulthood.
While the terror was still fresh, friends gave us a parenting book filled with helpful tips like how to schedule your baby and control your toddler to within an inch of his life.
I was ecstatic! Here was my 12 step plan to a perfectly behaved and wonderful child. I had found the truth, discovered the light, and boy did I judge other parents who weren't raising their kids the "right" way. They obviously were ruining their children, producing future hellions and possibly even ax murderers.
As the years rolled by I continued with my "sure-thing", controlling parenting model with all four of our children. Oh, I said to myself and to others that I was loving my children and giving them choices, but the truth is that I made sure that they did everything just the way I wanted them to and if they didn't, I made sure that they received the "consequences" of their actions. And most of the time I was really angry about their disobedience.
But boy did I feel smug about my parenting.
Then a few years ago, one of my young teenage children handed me a letter scribbled out on a sheet of notebook paper. Little did I know that this humble, wrinkled, slightly smudgy piece of paper would change my world.
As I unfolded the paper I began to read my child's frustration and anger at the way I had parented. The anguish spilled out onto the page and I began to weep. I realized that responding in anger when my child didn't perform as I expected had done nothing but produce pain and anxiety — not the "fruit" I wanted. I understood for the first time that my child felt completely unaccepted and unloved.
I determined right then and there to be a more compassionate parent, to parent with mercy and grace rather than control and consequences.
Yes, I need to teach my children what's right and I need to teach them to function well in society, but I need to focus more guiding them in love than controlling them.
I'm honestly not very good at this new way of parenting and thinking, but I'm trying to be more compassionate, merciful and grace-filled.
So what was my big mistake?
My mistake was believing that parenting is a transaction, a math equation in which controlling my child + "no-fail" rules = an obedient, well-behaved, awesome kid, which makes me look like an awesome parent who has it all together.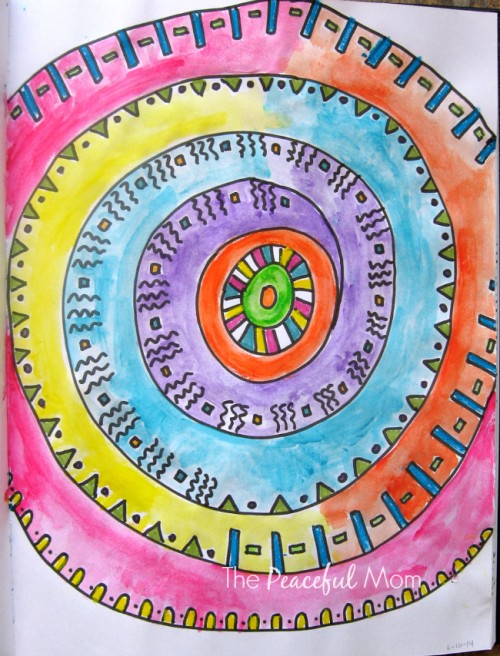 Only parenting isn't math.
It's more like a beginner artist with no experience or talent trying to create a beautiful work of art.
He sloppily makes a few brush strokes then realizes the color is all wrong so he tries again. After a while the canvas is covered with splotches and streaks and a multitude of colors that when viewed up close appear chaotic, and maybe even senseless.
But here's the thing.
If the two colors you paint with most of the time are love and encouragement, your painting will never turn out wrong. And the good news is that if you have messed up like I have, you can always change your brush strokes.
My children and I are currently experiencing the best relationships we've ever had. They make choices, sometimes choices that I don't agree with, and I do my best to support them, love them and encourage then to do what's right — but I love then whether they make the right choice or not.
I'm not perfect, or even close to it, but the beauty in the struggle is that we imperfect people learn to relate to one another with love and understanding. THAT is a sure-fire way to parent.
I've learned this lesson the hard way, but hopefully I can encourage you to start painting with the right colors from the start.
I can't wait to see your masterpiece.
We're In This Together!

You May Also Enjoy: