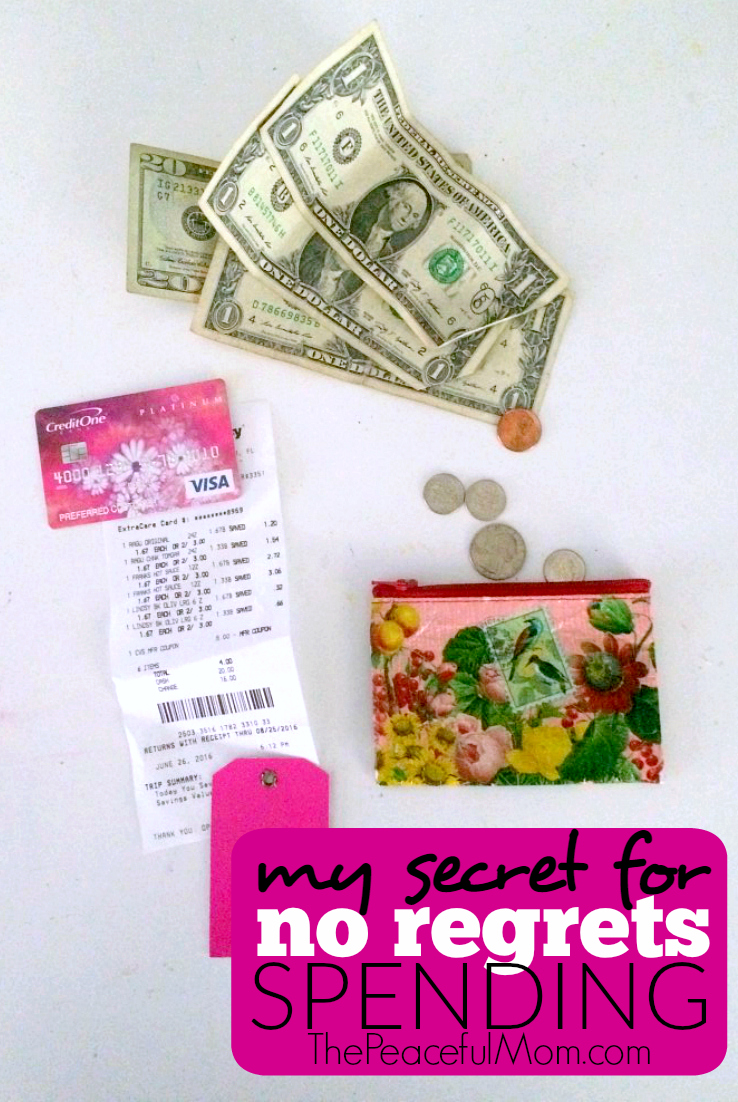 Do you ever spend money and then almost immediately feel guilty or irritated that you spent it?
That happens to me too, and I hate it!
Just a couple of weeks ago we received a lump sum of several hundred dollars from a job I completed two months prior. Because our finances have been especially tight lately it was REALLY tempting to use all of that money to purchase items we have needed for a while like:
a weed eater that's about to breathe it's dying breath and frustrates my husband every time he tries to use it;
new walking shoes for me because shoes should have some kind of tread, right?
a roof repair that we need to make pronto so that our porch doesn't flood when it rains.
I would also love to go out to dinner and go on a weekend getaway to spend several hours around a pool.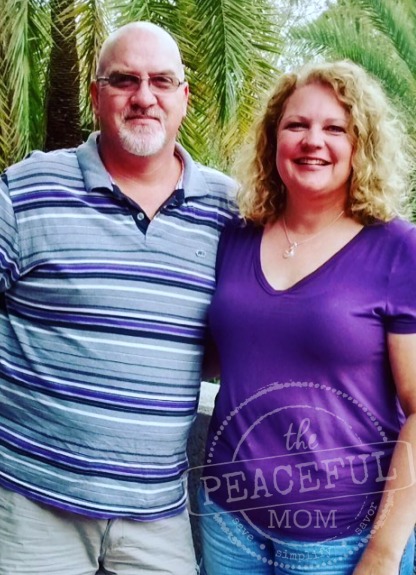 Did I mention that I'd like to go away for the weekend with my husband?
In the past we would have gone on a spending spree rejoicing all the while that we finally had some extra money, and then 24-48 hours later we would have dejectedly looked at each other and bemoaned the fact that we are stupid with money.
There's nothing "wrong" with spending the money for those needs and wants, but there's a better way to deal with this larger sum of money when we have debt and an anemic emergency fund.
Now we use the age-old method of dealing with financial windfalls (like tax refunds and bonuses at work):
Give some. Spend some. Save Some.
This simple system enables us to spend the money more wisely so we rarely experience that sick feeling in the pit of our stomachs because we made yet another bad financial decision.
With this particular sum of money we gave some away, set some aside for the weed eater (the shoes can wait another few weeks) and put the remaining money in our emergency fund because we're trying to build it back up after household repairs drained it again.
And guess what? It turns out we needed that money in our emergency fund because this past Friday we discovered that our mechanic has not been inspecting our brakes when he changes the oil as we assumed and we had to pay for a $515 brake job. Agghh!
As discouraging as that situation was, let me tell you how amazing it was to be able to pay that bill with cash rather than asking ourselves, "Where did that money go from two weeks ago?" and charging the car repair to a credit card.
Creating a no-regrets plan ahead of time and allocating the money to specific areas of the budget meant that we could have peace about our finances even though everything is not perfect.
Seeing the results of a good money decision also helped me to cook dinner last night instead of ordering take out pizza as I had planned, but I did splurge on an $18 souvenir on the trip with my daughter last week. I'm a work in progress.
What tricks have you learned to avoid spending money? Share in the comments. 🙂
You May Also Enjoy: