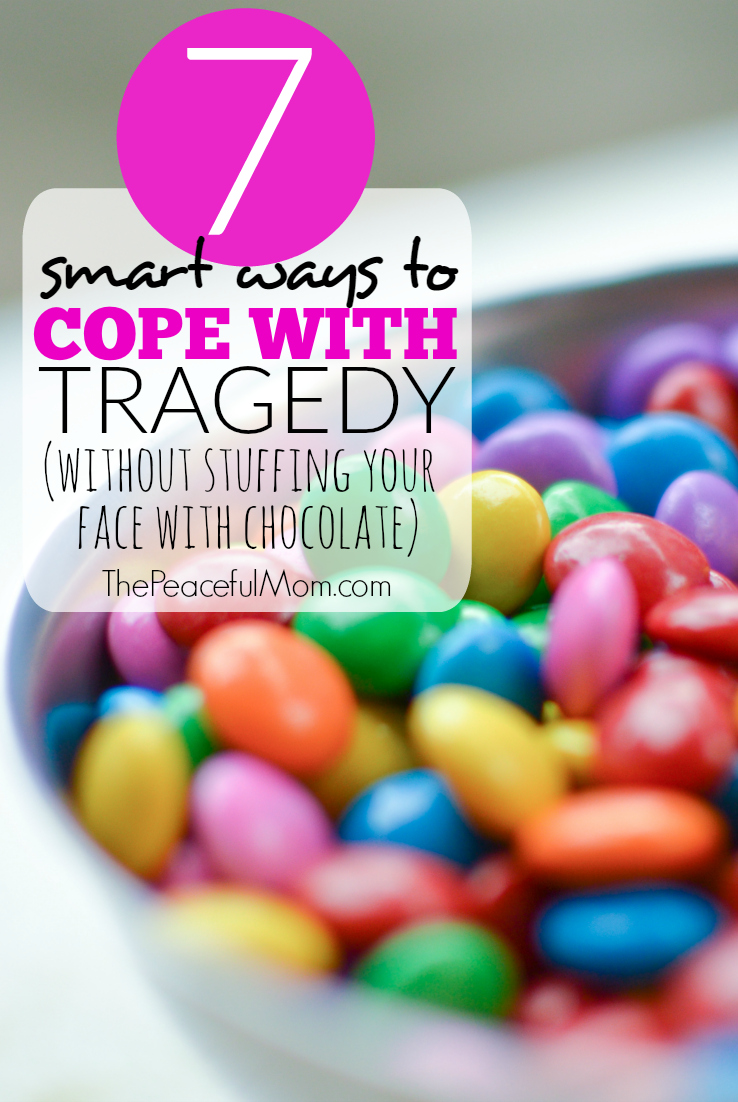 7 Smart Ways to Deal With Tragedy
Can you believe all the craziness in the world right now? So much negativity and tragedy, and when you dwell on it, doesn't it make you feel completely yucky? Me too.
And then I want to nap for about 3 months.
Even though most of us are not impacted as deeply as those whose are directly involved in the tragic events in the world around us, we can still feel sad, depressed, afraid and overwhelmed. I just want to encourage you today with a couple of tips I'm implementing so that I can function instead of sitting on the couch with a glazed look in my eyes and chocolate drooling down my face. (Is it just me?)
Avoid the News
Look, I get it. You hear a story and you want to find out every detail so you sit in front of the t.v. or constantly check websites on your phone. The problem with this course of action is that whatever you're focusing on pretty much determines your mindset — and very rarely is the latest news going to contribute to a positive outlook on life.
Maybe you want to "stay informed". Well, trust me, you'll hear what you need to know whether you watch the news or not. Everyone from your friends on Facebook to your mother will be eager to fill you in on the latest bit of horror. Your job is to take care of yourself by filtering out as much as possible so you can love those around you and take care of what you are responsible for in your own life.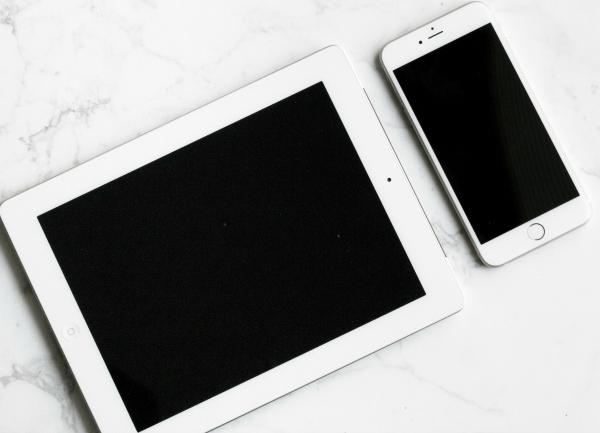 Limit Social Media
As previously mentioned, your Facebook and Twitter friends will be all too happy to share their opinions with you concerning the latest happenings and many times those opinions are not positive at all. In fact, much of the time they are critical, angry or rude. I've solved this problem in part by unfollowing those who are negative, but sometimes you just need to take a break from all of the drama and stay off of social media completely.
Spend time with positive people
You know how you try to stay away from people who have the flu? Negativity can be just as contagious so make sure you inoculate yourself by spending time around positive, happy people. You can also watch funny videos on You Tube or do another activity that makes you laugh.
You will totally feel better and have a more positive outlook when you are surrounding yourself with what is positive, funny and inspirational.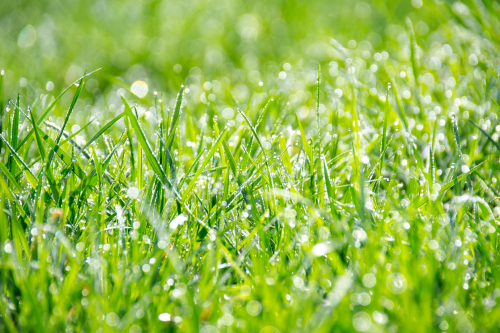 Spend time outside
There's nothing like a good dose of sunshine and fresh air to immediately change your perspective. In an abstract published by the National Institutes of Health (Capaldi, Dopko, Zelenski, 2014), researchers reported that time in nature can lead to improvements in mood, cognition and health. That means that you feel better, think better and ARE better when you spend time outside. I don't know about you, but I can definitely use a boost in the way my brain works when life is overwhelming.
In addition, exposing large sections of your skin to direct sunlight also enables your body to create vitamin D which helps with brain function and bone healthm and this naturally produced vitamin D works much more effectively in your body than the vitamin D added to milk.
Stir up gratitude
No matter what's going on in the world or in your own life you can always find something for which you can be grateful. I'm not suggesting that you turn into some kind of happy robot who constantly spouts out inspirational quotes, but I do encourage you to start keeping gratitude lists.
I personally keep a gratitude journal in my nightstand and most nights I write at least a few sentences or lists thanking God for the positive happenings in my life. Sign up for my Weekly eNotes HERE (Option 3) to print my FREE 3 Minute Power Journal to start your own gratitude journaling practice.
 
Do something you love
When you feel sad it can be challenging to take care of yourself but it's even more important in times of stress. I like to use the Bliss List in my Joyful Life Planner to remind myself of all the little things that make me happier like taking walks in the park, smelling fresh mint, art journaling and eating ice cream.
Positive psychology researchers have found that it's actually these little every day kinds of activities that make us feel happier than the big events like getting a promotion or going on vacation. I know that I feel so much better about EVERYTHING when I have taken the time to do something for myself.
Pray
Many times when faced with unexplainable tragedy people blame God thinking that He should have stopped what happened, but God doesn't control us like puppets on a string. Human beings have free will and some of them choose to use that freedom to perpetrate evil. God, however, is a good, loving and kind Father and He is always right there with us to comfort us and help us through whatever difficult circumstances we're going through.
Connecting spiritually and praying about your circumstances can really help to bring you peace, and praying for others not only helps them but makes you feel better as well.
Life can be challenging and discouraging at times, but I promise that if you take these steps you will feel better and you can help those around you feel better too.
You Might Also Enjoy: