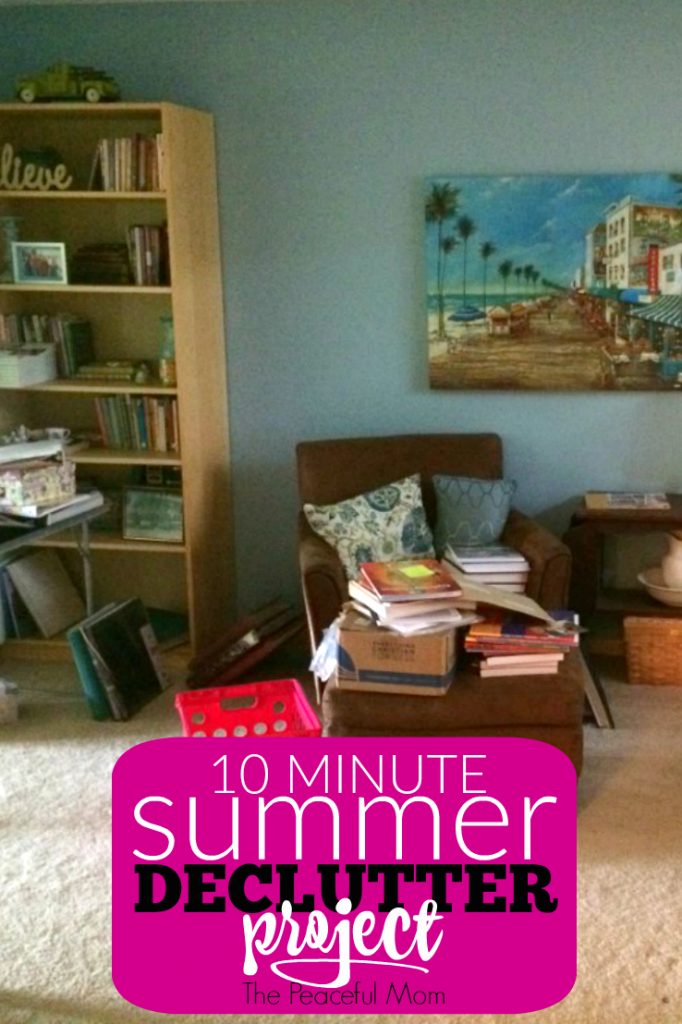 10 Minute Summer Declutter Project
I don't know what your house looks like right now, but mine is a bit of a mess after the whirlwind of activity of the last two months. Now that the family events, work projects, parties and graduation ceremony are over I am super ready to get my life back in order.
In addition to creating a weekly plan, I'm going to spend the month of June decluttering my house. I will be focusing on one room at a time and spending just 10 minutes a day getting rid of stuff that we no longer use or love.
If you'd like to join me, join the 30 Days to Organized Community and grab your FREE 10 Minutes a Day Decluttering Kit.
Click HERE to join us!
I'll be posting photos of my progress and I would love to see yours too!
My plan for this week:
PERSONAL –  (daily habits to keep me healthy and happy)
morning "Brain Dump" (read more here)

20 – 30 minute brisk walk daily

drink 6-8 glasses of water

complete bedtime routine every night
go to bed by 10:00 p.m.
PEOPLE –  (activities that develop relationship with those I love)
date with hubby (evening walk in the park)
coffee date with my oldest daughter
write note to a friend
PASSION –  (creative and soulful habits that bring me joy and help me connect spiritually)
PURPOSE –  (tasks and activities that enable me to fulfill my life purpose)
(wife) pray for my husband daily
(mom) hug my kids at least twice a day
(encourager) call a friend to pray together
PROJECTS  –  (tasks to take care of our household and move me toward my dream) 
work on upcoming project for the blog
summer declutter starting in my office
Read more details about how I create my weekly plan here.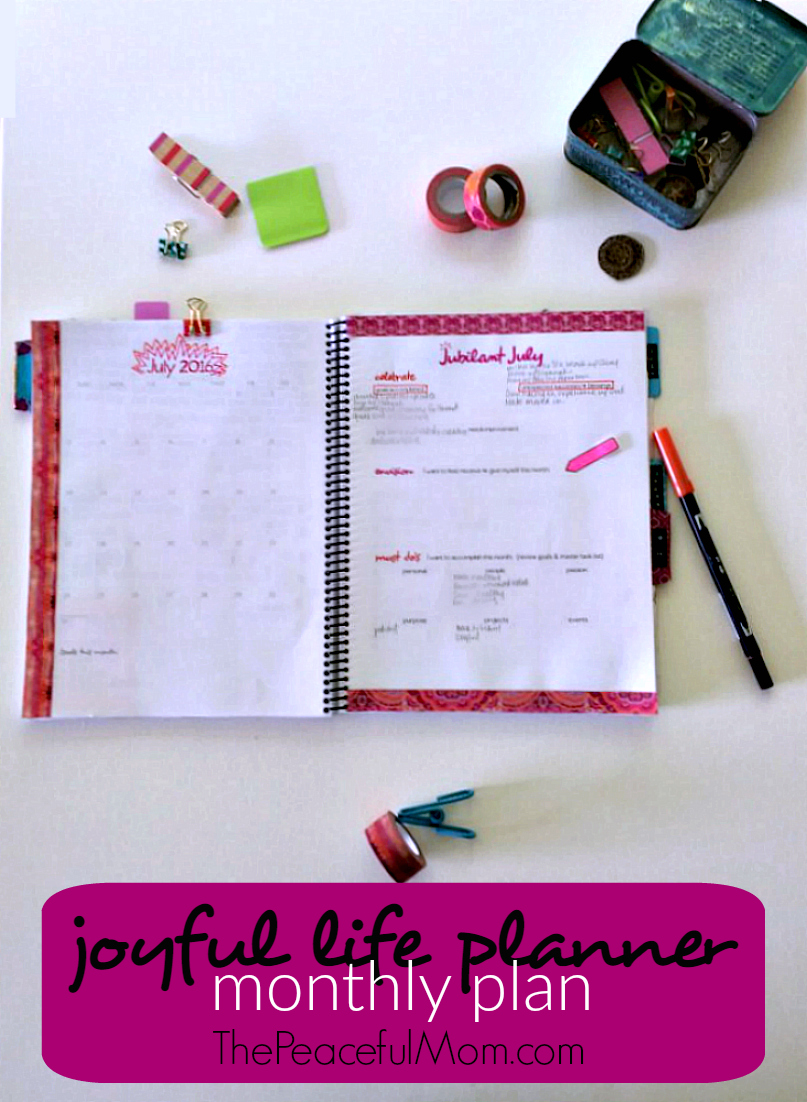 If you'd like to be more organized and focused, check out the Joyful Life Planner!
Click here to see more of what's inside.
What's YOUR plan for this week? Leave a link or a comment below.
(eMail readers will need to click through the title of this post to comment.)
We Can Do This!

You May Also Enjoy: