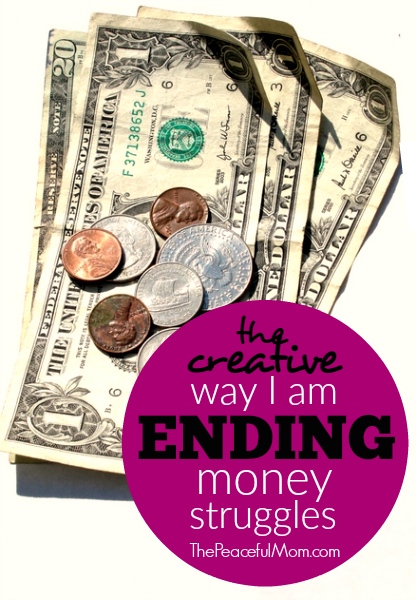 Now that we've worked on organizing our lives for 30 days I would like to change the focus a little bit and take some time to talk about money.
You may have read our story in my Living on Less Than $28,000 a Year posts HERE. I began that series in 2012 just after we had made a major life change that involved selling 90% of what we owned and moving to another state for a training program so that we could do non-profit work overseas.
We discovered during the training that the company was not a good fit for us at all and we ended up essentially starting life over. We needed jobs, a place to live and everything from beds to dish detergent. It was a crazy, scary time and we were living paycheck to paycheck and wondering how we were going to make it.
In the years following our financial situation improved. I started making money with my blog, we saved up an emergency fund and we started to get everything back on track.
But life happens.
As a result of an accident my daughter was in and some other issues we now are now thousands of dollars in debt. And I am tired.
I am tired of struggling to "get ahead",
I am tired of hearing financial advice from people who don't understand our situation.
I am tired of trying to apply "rules" and believing they are going to fix everything.
And I know that you may be tired and struggling as well.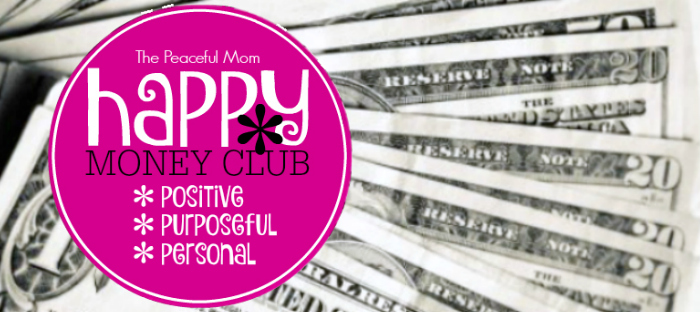 That's why I'm starting the Happy Money Club.
My husband and I have discovered a few strategies that help us to live on less, but I want to be even more purposeful and positive in the ways we think about and deal with money — and I thought that I would invite you to come along.
When you join you will get:
my 5 Day Money Makeover email course with the specific steps we are use to make money work
weekly encouragement and personal stories from my life about our trials and triumphs
practical tools and tips to save more
real-life ways to make more
And it's all FREE so you can reach your Happy Place with money.

Click HERE to join now and get your FREE 5 Day Money Makeover email course.
Click HERE to read more about the Happy Money Club.
(And if you think this is something that a friend would be interested in, pass it along by clicking one of the share buttons to the left of the post or below.)