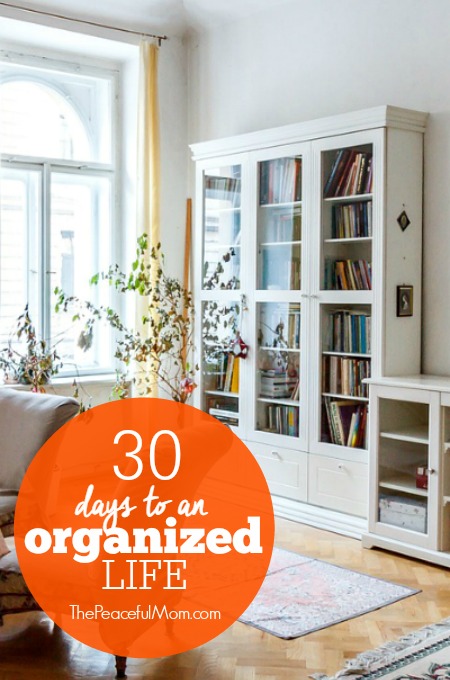 30 Days to an Organized Life Day 30
It's the last day of our challenge and hopefully you've gained a little more order in several  areas of your life. Even if you only managed to complete a few of the tasks, you are ahead of where you were when we started!
So now that you have made some progress let's talk about How to Stay Organized PLUS a FREE 10 Minute Decluttering Tool Kit for YOU!
As we have taken this 30 day journey hopefully you were able to establish some new ways of operating. The best way to maintain the organization in your life is to continue with your daily routines and habits like:
Evening Routine – write 3 to do's for tomorrow; 10 minute tidy; clear your kitchen; prepare your GoZone
Morning Routine – check your list; leave the electronics off; start a load of laundry
10 Minute Declutter– schedule just 10 minutes a day to get rid of the clutter in one area
10 Minute Paperwork – tackle the paperwork in your 10 Minutes a Day folder
Once you master these habits and routines you can move to creating a Weekly Plan including a meal plan for the week, and if you get stuck go back through the 30 Days to an Organized Life posts and start again. As you keep moving forward your life will become more and more peaceful and organized.
Staying organized can be a challenge but if you make organizing and planning a priority each day you can enjoy more, stress less and keep the chaos at bay.
Today's Task 1: Think back to what you have accomplished. Even if you only organized one area of your life in the past 30 days take time to celebrate! You have made progress and now it's time to just keep moving.
Want help to stay organized?
Join the 30 Days to Organized Community!
Each week you'll receive encouragement and real-life tips and strategies to help you organize your life and home —
PLUS great freebies!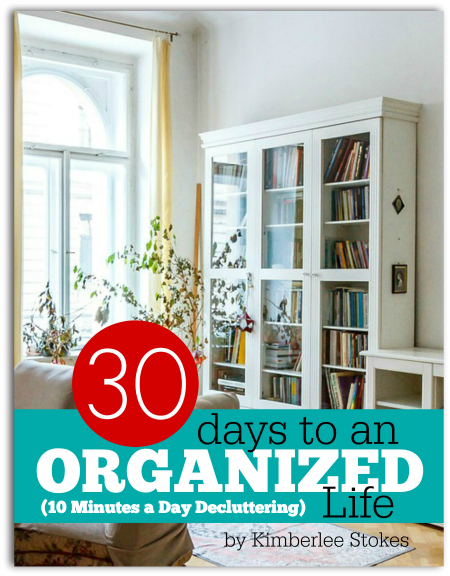 Click here to join us and grab a FREE 10 Minute Declutter Tool Kit!