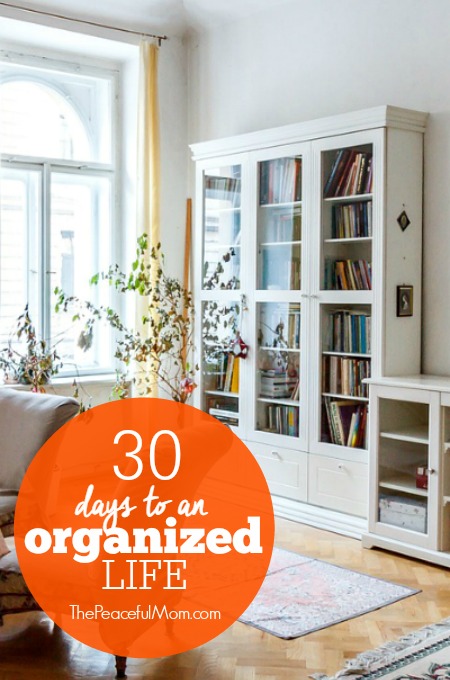 30 Days to an Organized Life Day 28
We're closing in on the last few days of our 30 Days to Organized Challenge so I'm sharing some essential tips for keeping life organized. Today we're focusing on making organization automatic by creating routines that work.
Why Create Routines?
Routines enable necessary daily tasks to become systematic, which means you get them done without expending much emotional or mental energy. This is key for those of us with a lot going on in our lives (read that: all moms!).
To keep things simple, start with a system or routine that will make the most impact on your life right now.
Sample Routines
Do one load of laundry every day.
Start dinner right after breakfast.
Clean the kitchen and pack lunch right after dinner.
Unload the clean dishes from the dishwasher before breakfast.
Pay bills on the same day every week. (Click HERE to read the details of my bill paying system.)
Do a 10 Minute Tidy in your main living areas every night before bed.
Today's 10 Minute Task: Decide which systems and routines will help you stay on track and choose one to start today. Remind yourself with a note on the fridge or an alert on your phone so you can begin to develop your new habit consistently.

Want to get organized so you can do the stuff you want to do?
Join our 30 Days to Organized Community

HERE

.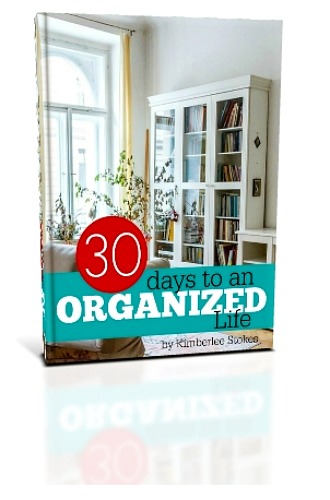 Want the entire 30 Day Challenge at once so you can work at your own pace?
Grab the 30 Days to an Organized Life ebook.