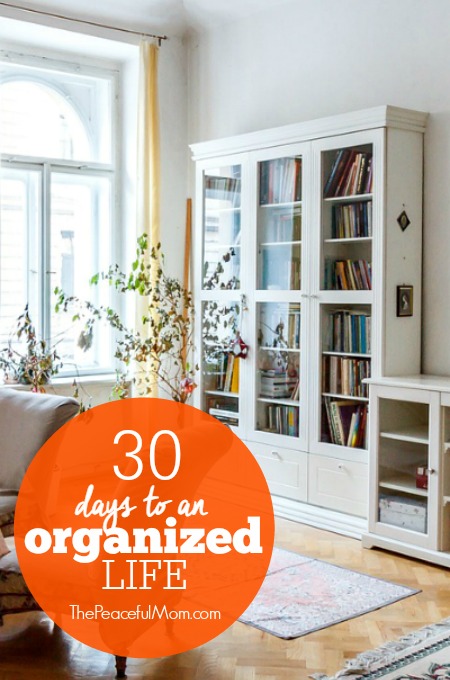 30 Days to an Organized Life Day 25
This week we're talking about some of the hidden clutter in our homes and today I'm giving you tips on how to organize digital photos.
Remember the days when you had to take your film to a physical store, or mail it in and then a couple of weeks later you magically had printed photos? Thanks to the joys of technology we no longer have to feel guilty about all those boxes filled with photos that we need to put into scrapbooks.
Oh. That's right. Now they're cluttering up our phones, tablets and laptops.
You may not see the photo clutter but it's silently nagging in the back of your mind. I have a few tips to keep all those family memories safe and organized.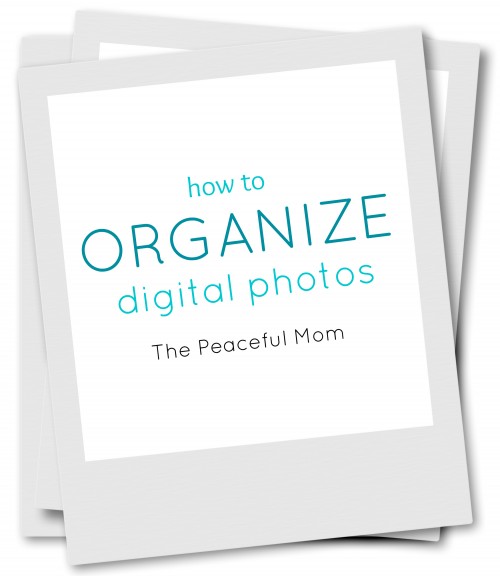 Back Up Your Photos
If you do only one thing today, please back up your photos immediately.
Trust me on this: backing up your photos needs to be your top priority — TODAY! I have heard too many stories from friends about losing precious photos because their computer crashed or their camera was stolen.
Here are some options:
Cloud – Backing up to a cloud storage service is easiest and you can set up most phones to do that automatically. CNET has a detailed comparison of the best cloud services here.
External Hard Drive – I personally prefer to additionally back up to a physical location. [affiliate link] You can purchase an external hard drive starting at around $60. I keep mine in a fire-proof safe.
CD/DVD -You can also transfer photos to a memory stick or CD/DVD and store them in a safe deposit box once or twice a year.
Photo Books – My favorite way to preserve memories is to create a photo book or scrapbook. I previously created elaborate scrapbooks but last year I made a digital family photo book with memories from that year and I don't think I will ever go back. It was so much quicker than physical scrapbooking and relatively painless.
Set Up Folders
No matter where you back up your photos, if you hope to ever find a specific photo you need to organized the pictures into folders. I have a folder for each calendar year and inside each year I have folders for each event with both a description and a date.
For example a folder with photos from my daughter's birthday this year would be titled "2015-02-17 C bday". Our mini-vacation last year might be labeled "2014-10-7 Fall Vacay". By labeling the folders in this way I can easily find an event if I can't remember the exact date.
Create a Regular Routine
Automatic backups are a fantastic tool to keep those photos safe, but you will have to manually organize the photos into folders. I set aside a few minutes on Saturday mornings to organize and back up my pictures which keeps everything manageable.
You can read more about my system to organize digital photos here.
Today's 10 Minute Task: Take 10 – 15 minutes to back up your photos. Don't worry about organizing them first, just get them backed up so you don't lose them.

Today's Task 2: Set up folders on your desktop, laptop or within your cloud storage. Schedule a time once a week for photo organization and add it to your calendar — or add a 10 Minutes-a-Day photo time to your daily routine.

Join the 30 Days to Organized Community for:
weekly tips and inspiration plus a

10 Minute Decluttering Tool Kit

30 Days to Organized Planner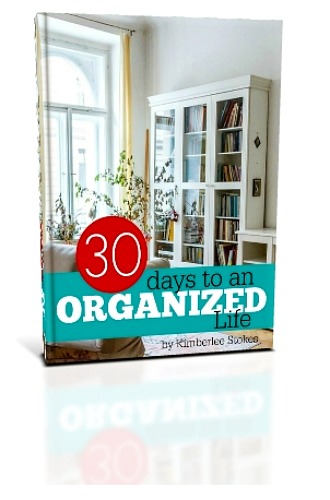 Want the entire 30 Day Challenge at once so you can work at your own pace?
Grab the 30 Days to an Organized Life ebook.