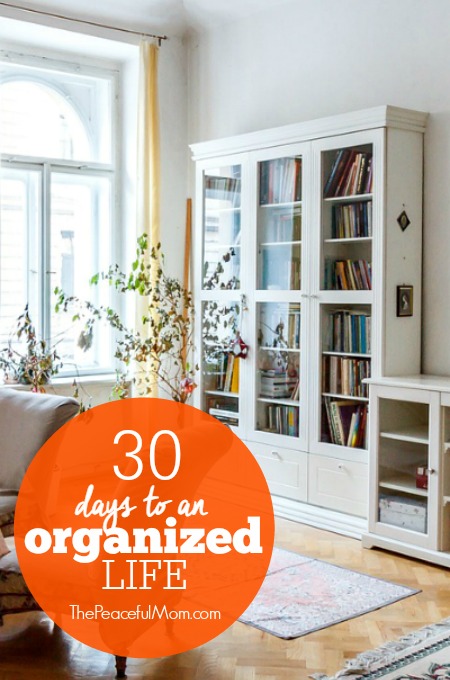 30 Days to an Organized Life Day 23
For today's challenge we are conquering closet chaos.
Because closets are hidden spaces in our homes, they tend to become disorganized as we throw items in so we can clean up other parts of the house. What we don't realize is that every time we open the closet door we are confronted with that mess and it drains us emotionally and mentally.
Today I want you to choose one closet in your home to declutter and organize a little better.
I chose my the linen closet in our hall. Ideally this spot in the house would be designated only for sheets and towels but I know at our house it has become a catch-all for medical supplies, toiletries, light bulbs, candles and more.
I spent 10 minutes on our linen closet and working quickly I accomplished the following: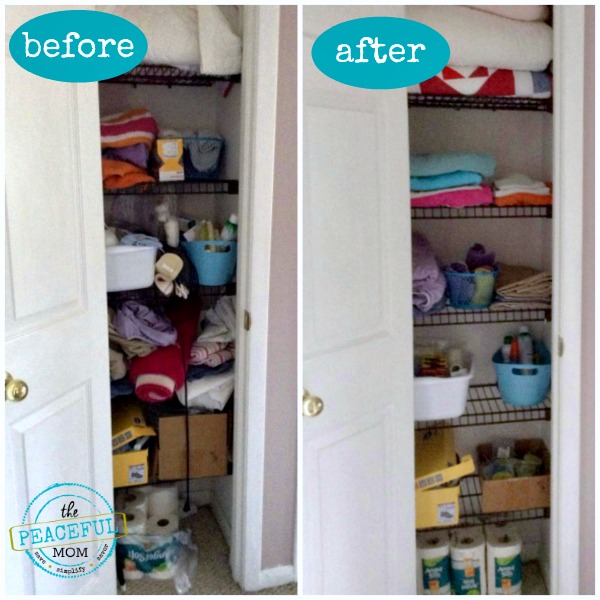 I removed blankets, towels and sheets that we are no longer using and put them aside to give away.
I re-folded all the linens.
I removed all the items from the middle shelf with the two containers, quickly sorted them into medical supplies and toiletries like sunscreen. I placed the items back in the containers and on the shelf.
I moved items that belonged elsewhere.
I folded the sides of the cardboard box inside itself so it looks neater.
I did not take the time to deal with the approximately 15 pounds of travel size toiletries in the yellow shoe box, but I want to donate most of those soon to a local homeless ministry.
Speaking of shoe boxes, you may notice that I am using several recycled organizing containers: shoe box, cardboard box, dish pan and wire basket. Organization tools don't have to cost a lot of money.
Remember our motto: Progress Not Perfection. It's better to go ahead and organize using items you have around the house rather than waiting until you can get the "perfect" container.
I am quite happy with the way the closet looks now and I feel peaceful when I open the door rather than overwhelmed.
On another note,  you will notice that we have several packs of bath tissue at the bottom of the closet. These are part of my bi-monthly 48 Roll Amazon Toilet Paper purchase (read more HERE). I LOVE not having to worry about running out of toilet paper and the price is great! I leave the box in the garage and bring in a few packs at a time for the closet.
Today's Task 1: Spend 10 minutes cleaning out and organizing one closet in your home. Remove items that belong in another area, refold linens and group like items together. Use shoe boxes for small items until you can find or purchase (cheaply!) a better container. Click HERE for more ideas to Organize on a Budget.

Join the 30 Days to Organized Community for:
weekly tips and inspiration plus a

10 Minute Decluttering Tool Kit

30 Days to Organized Planner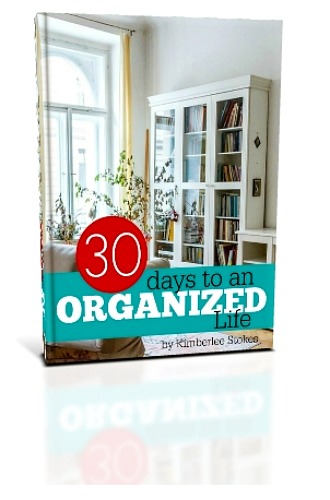 Want the entire 30 Day Challenge at once so you can work at your own pace?
Grab the 30 Days to an Organized Life ebook.