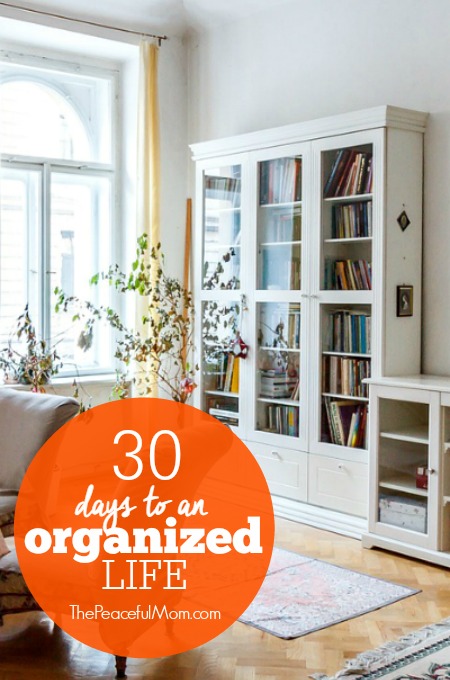 30 Days to an Organized Life Day 21  
Yesterday we talked about the challenges of organizing with little kids, and one of the biggest challenges is keeping your child's room clean and organized. Kids are naturally curious and love to make messes, but staying on top of the messes can help you keep your sanity.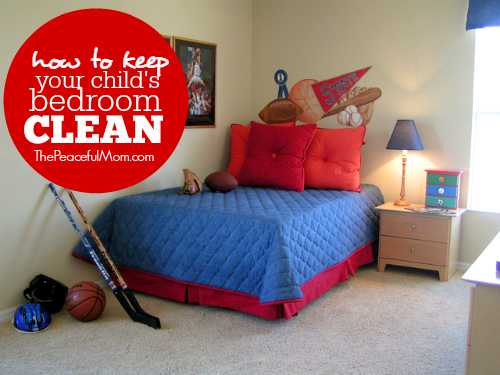 Today I'm sharing a few simple tips to help you keep those kids' rooms organized.
Less is More
The first step to keeping your child's room clean and organized is to eliminate some of the excess. When our children were younger we made it our goal to encourage learning and inspire creativity rather than simply entertaining our children. We tried to limit the kids toys to those which were educational in some way (books, learning electronics, etc.) or which encouraged my children to use their imagination (pretend clothes, building toys, art supplies, etc.).
With this mindset you can more easily sort through the toys your kids have. With older children you can usually work with them to give away toys they no longer play with. With younger children it is probably best to go through the toys when they are occupied elsewhere.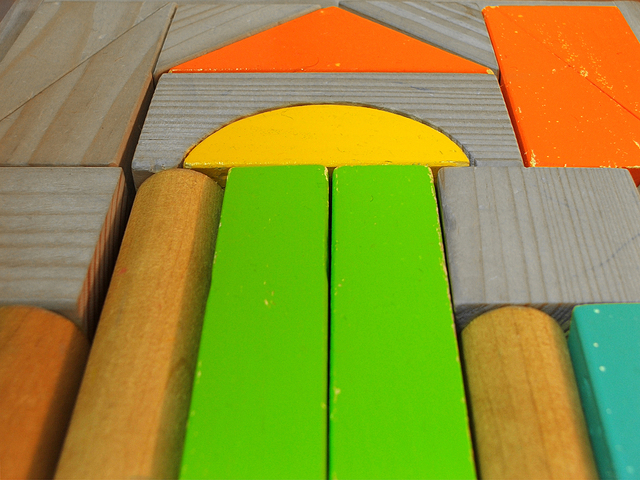 Rotate Toys
Once you have purged some of the toys that you don't want any more you can start using a rotation system for the toys that are left. Use buckets, bins or boxes for different categories of toys like building toys (blocks, Legos), pretend/dramatic play (dress up clothes, toy swords), vehicles (toy cars and trucks), etc.
Choose some of these toys to remain in the closet on shelves then choose some toys to put into longer term storage such as plastic bins in the garage. You can add extras such as half of the kitchen play toys, half of the doll clothes and accessories, etc. to these bins and rotate them back into the room in a few weeks.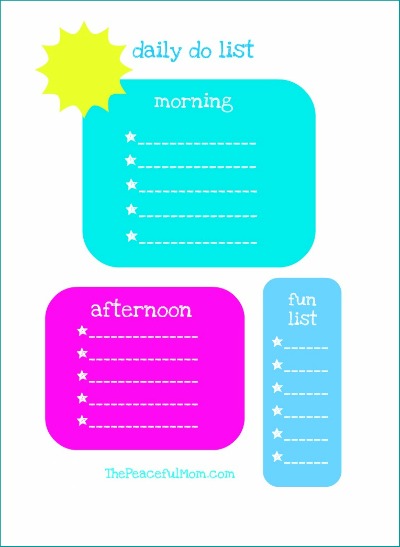 Use Routines
The best way to keep your child's space organized is to use routines. A few ideas to incorporate:
Do a toy purge every time you change out clothes for a new season.
Teach your child to make the bed before eating breakfast.
Designate specific times such as after lunch and before bed for a 10 Minute Tidy.
Household routines keep you organized and teach your children responsibility, which is a terrific character quality to take into adulthood. (Print the Kids Daily Planner pictured above HERE.)
Today's 10 Minute Task: Spend 10 minutes in your Child's Bedroom assessing the situation. When your child is playing in another room place some toys in a bin to rotate in later. Throw away any broken or unused toys.
I would love to hear your ideas for keeping kids organized. Leave a comment or a link below.

Join the 30 Days to Organized Community for:
weekly tips and inspiration plus a

10 Minute Decluttering Tool Kit

30 Days to Organized Planner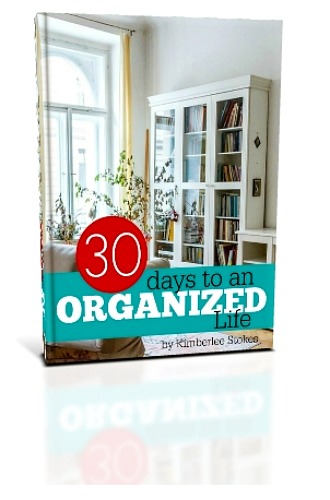 Want the entire 30 Day Challenge at once so you can work at your own pace?
Grab the 30 Days to an Organized Life ebook.