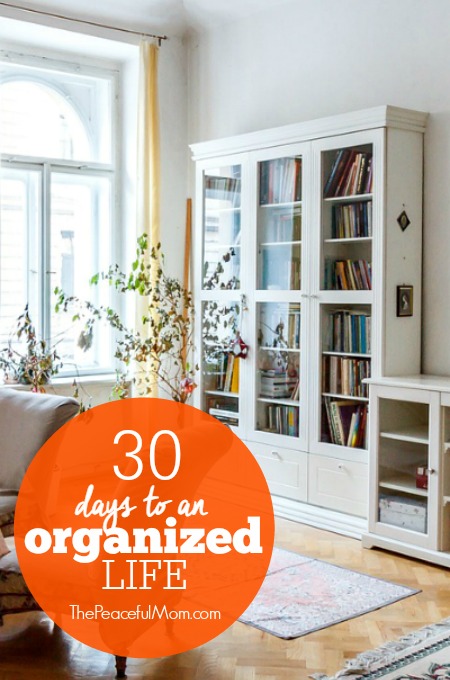 30 Days to an Organized Life Day 20
Dishes piled up in the sink. A mountain of laundry it will take you at least three days to get through. A floor that hasn't been cleaned in a month.
Sound familiar? If so, you're probably a mom, and it's even more likely you're a mom of young children.
And you're probably a bit overwhelmed.
Reader B. writes:
"I have four children ages 14 months to 8 years and I homeschool so they are with me all day. I know that you have teenagers so your expectations of what you can accomplish in a day might be more attainable (maybe not…) than someone with small children. So I am wondering what advice you would give someone who wants to organize their home but may not have the time or energy to do it as often."
First of all,  I completely understand where you are because I had four children ages five and under (read more about that here) and life was much crazier! In this stage of life with littles you may be tempted to judge yourself and think terrible things (or even say them out loud). And honestly, even when the kids are older, you may still struggle with juggling everything.
Here are a few tips that made my life with littles easier.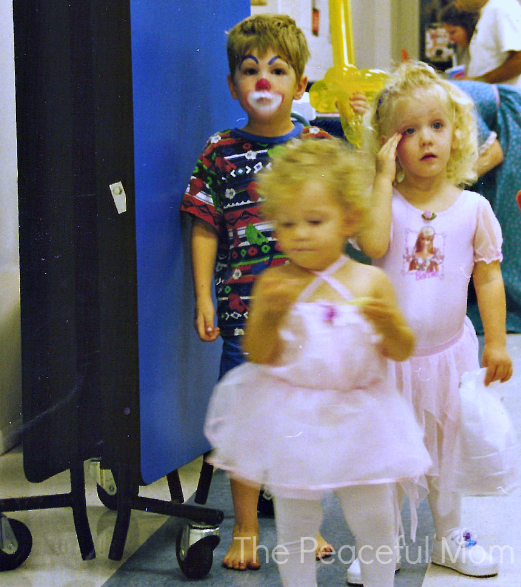 Lower Your Expectations
Different seasons of life require different strategies and what I can accomplish with teens is vastly different than what I accomplished when my children were preschoolers. When I was in the stage with little people at my feet all of the time I tried to accept where I was and  lower my expectations as much as possible so that I could enjoy, love and train my children. When we had a rough night because one of the kids didn't sleep well, we watched a lot of videos the next day and ate cereal for dinner. And it was okay.
When I was a working-out-of-the-house mom, I came home many evenings with food from the drive-through and plopped the kids in front of a movie while I napped on the couch. You do what you have to do to survive.
Make a Flexible Plan
To keep the house running smoothly I kept life as simple as possible. Each week I made a simple meal plan made up of easy recipes (slow cooker meals are your friends!) and each morning I checked the menu to see if I needed to thaw anything for later in the day.
Schedules never worked well for me so I worked from a weekly plan that divided my day into segments and routines (see that Preschool Mom's Helper here and print a copy for yourself). If a child needed more attention, or I had to pull yet another toy from the toilet and clean up the baby powder from the bedroom floor, I simply went back to the next item in our routine.
Having a plan reduces a tremendous amount of stress and children respond best to some structure in their lives.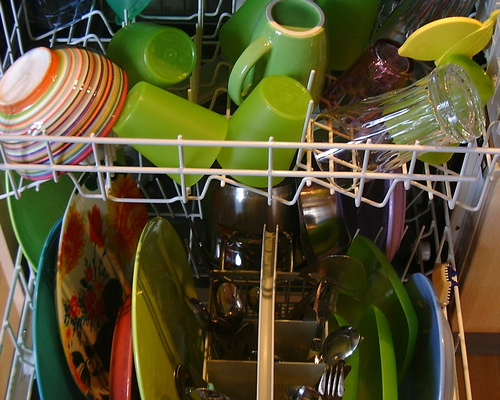 Clean As You Go
In order to prevent overwhelm, it's essential to clean a little bit throughout the day. When my kids were small I would quickly clean up the dishes after breakfast and lunch while everyone was still sitting at the table. A quick "10 Minute Tidy" a couple of times a day can keep the house from being overrun with piles of toys and clothes — and teaching your children to pick up after themselves is an important life skill.
Your "to do" list is going to have to be very short. If the laundry gets washed and dried and the kids put it in the drawers unfolded – don't worry about it.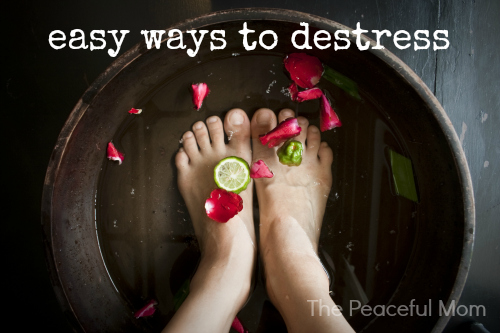 Take Care of Yourself
Your number one priority needs to be taking care of yourself so that you can meet the demands of this busy time in your family's life. You need to be very intentional about getting sufficient sleep which means you will probably have to cut out staying up late after the kids go to bed. A tired mom is a grumpy mom and you need to be refreshed when you wake up.
Going to bed on time doesn't mean that you can't have any fun. Try to do something you love at least once a day during the kids' naptime or for a few minutes after dinner while your husband gives the kids a bath. Trade babysitting with a friend or neighbor so you can enjoy some time alone. You might try to find a homeschool family with older children who can help you once or twice a week as a volunteer opportunity. Check out 10 Lowcost Momcations HERE for a few de-stressing ideas.
It's also super important to have a weekly date with your husband to keep your connection strong. Dates don't have to cost a lot of money (see my 43 $10 Date Ideas here) and you can enjoy a quiet evening at home after the kids are asleep if you don't have babysitting.
Life with young children can be intense but remember that your primary job is to take care of yourself and make those babies feel loved! As the older mamas told me when I was in that stage, this season passes quickly when you look back on it.
Today's Task 10 Minute Task: Take 10 minutes to create a Daily Routine for your household. Use thePreschool Mom's Helper here as a guide.
Share this with a young mom to give her some encouragement!

Join the 30 Days to Organized Community for:
weekly tips and inspiration plus a

10 Minute Decluttering Tool Kit

30 Days to Organized Planner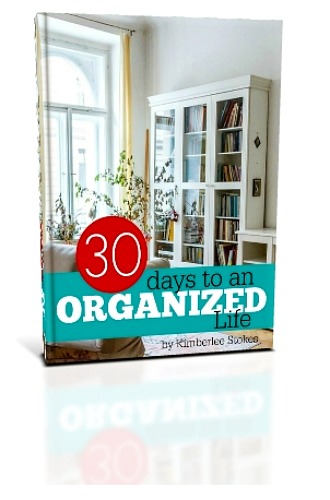 Want the entire 30 Day Challenge at once so you can work at your own pace?
Grab the 30 Days to an Organized Life ebook.