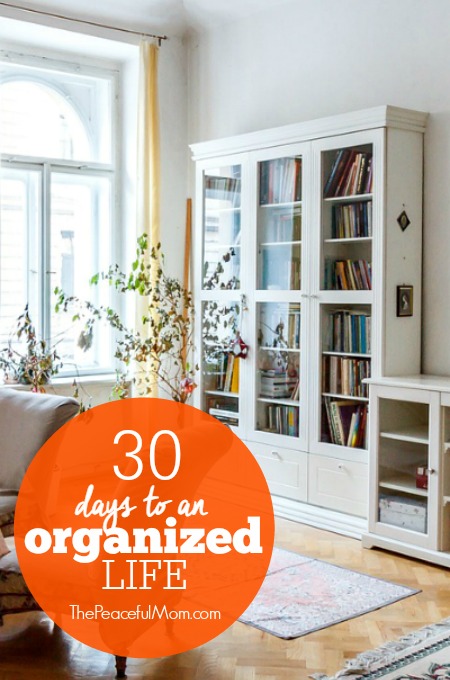 30 Days to an Organized Life Day 18
We are over halfway through our 30 Day Challenge and today I'm sharing one of my best secrets for staying organized: creating a weekly plan.
I shared on Day 9 How to Create a Brilliant Daily List, and you are probably in the habit of at least thinking about what you need to accomplish every day whether you write it down or not.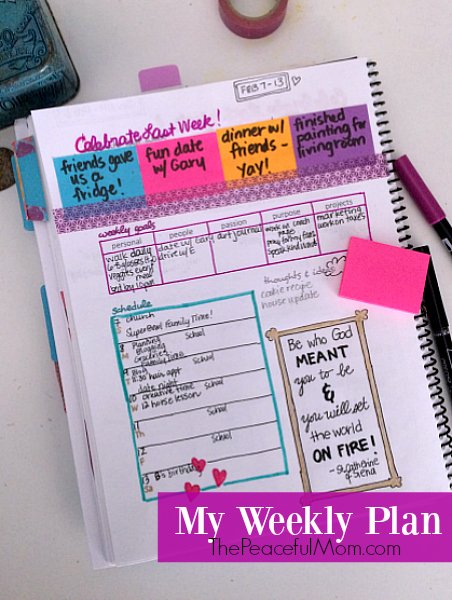 I have personally found that when I only plan daily I lose sight of the bigger picture — and I become frustrated with my inability to accomplish everything on my plan. A daily plan is better than no plan, but a weekly plan is even better.
Seven days is short enough to prevent you from becoming overwhelmed, but long enough to allow you the space to fit in longer-term goals and make sure you are achieving all of your priorities.
So how can you start creating a weekly plan?
The best way to ensure that you will create the habit of planning weekly is to choose a specific, regular time each week that you can spend 20-30 minutes alone thinking about your week ahead. I have Saturday mornings blocked off for planning time but if I have a scheduling conflict I plan on Sunday evening. If you're a mom of small children you may need to enlist the help of your husband or a friend to make sure you have uninterrupted time.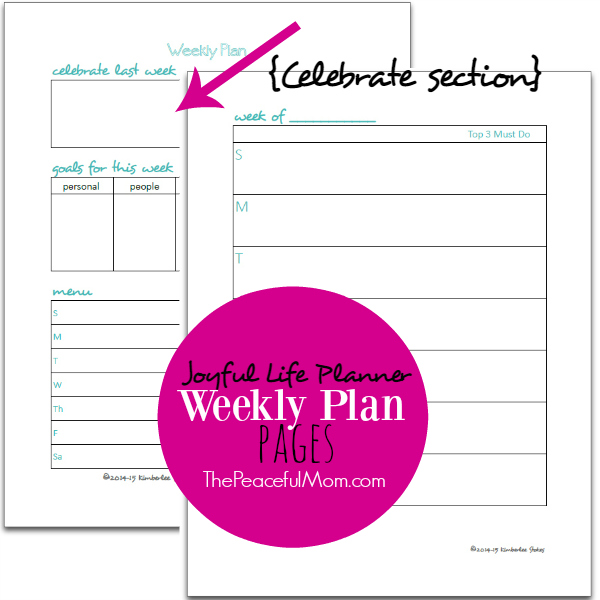 At a minimum your plan should include meals for the week, chores and tasks that need to be completed, as well as personal time. It's also a good idea to include a couple of goals you want to reach, but my favorite part of planning is reviewing all of the goals I met the week before and writing down all of the unexpected blessings. That's Why I Love the Celebrate Section Joyful Life Planner Weekly Plan HERE.
You can read more details about How to Plan Your Week to Get the Important Stuff Done HERE.
Today's 10 Minute Task 1: Read the planYOURweek section in your 30 Days to an Organized Life ePlanner. Print your choice of planner for the week (2 are included in your planner. You can find more planners here.)

Today's Task 2: Set a time each week when you can spend 20-30 minutes planning the week ahead. To make planning a habit, choose a time in your schedule when you can consistently have time alone every week.
Do you plan weekly? Leave a comment or a link below.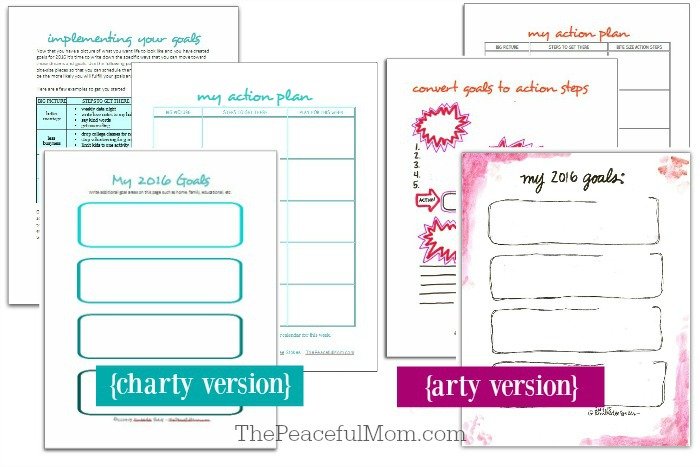 Right now you can grab the Joyful Life Planner Bundle!
Click HERE to see what's included.

Join the 30 Days to Organized Community for:
weekly tips and inspiration plus a

10 Minute Decluttering Tool Kit

30 Days to Organized Planner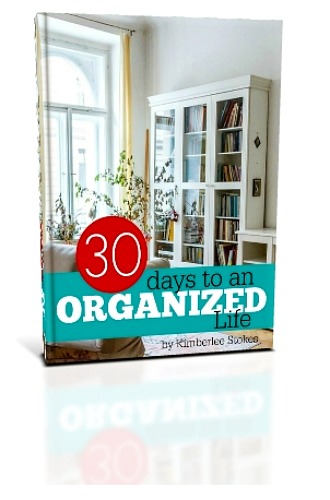 Want the entire 30 Day Challenge at once so you can work at your own pace?
Grab the 30 Days to an Organized Life ebook.