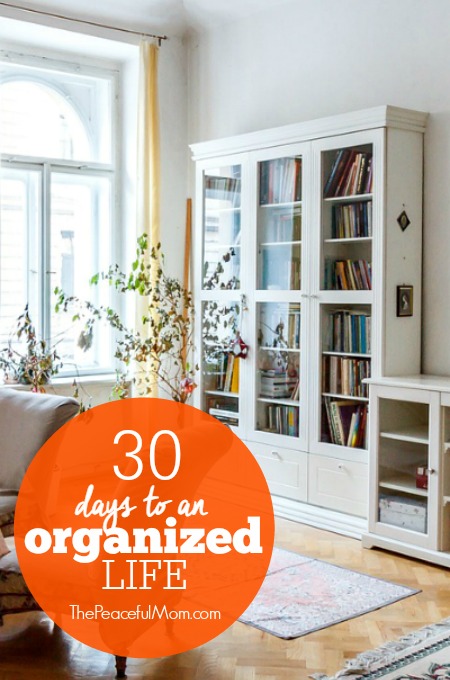 30 Days to an Organized Life Day 16
Yesterday we talked about decluttering your schedule, but today we're working on the physical clutter again and we're focusing on the Master Bathroom. 
The bathroom can be one of the most neglected rooms in the house, and one of the most cluttered. Between half-used bottles of shampoo, a plethora of hair care products and the necessary containers of cleaner, your bathroom may be a disaster.
At our house I tend to close the cabinet doors and forget about the mess — until I need something and I'm confronted with the ugliness.
BUT physical clutter no matter where it hides is a drain on us emotionally and mentally, so let's get rid of that mess Ladies!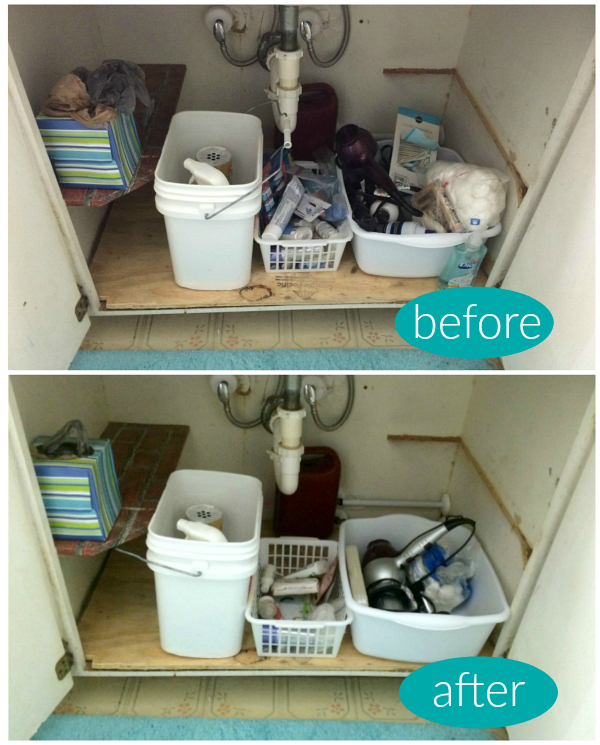 The master bath in our new-to-us fixer upper is a bit of a disaster. The bottom of the cabinet had rotted out so we replaced it with some plywood but I never painted it. The whole cabinet needs to be replaced, as does the "lovely" bathroom linoleum flooring, but the bathroom reno is not in the budget for now.
I can't make it look beautiful, but I can make it less cluttered.
I spent 10 minutes going through all of the products in the two bins and removing what we no longer use. I wrapped the cords around the appliances and stuffed the recycled plastic grocery bags we use as trashcan liners back into the tissue box I use to hold them. Really "uptown", aren't we?
Here's a peek at last year's before and after: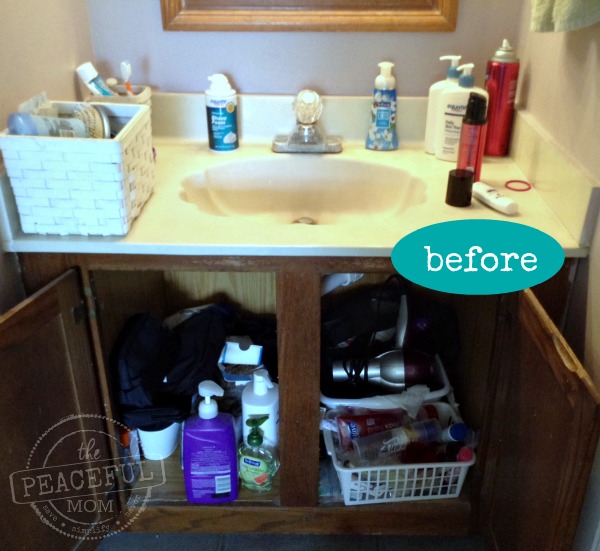 Products everywhere!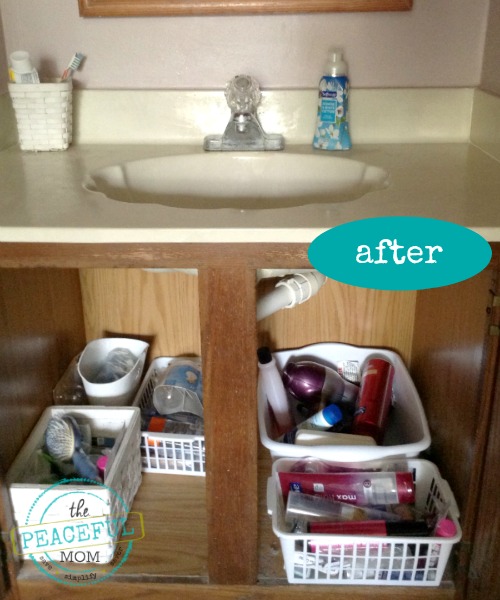 Much better!
Today's 10 Minute Task: Spend 10 minutes in your Master Bathroom. Quickly grab anything that doesn't belong there and put it in a box, bag or basket to put away later. Remove products you no longer use and throw them away (yes, really!).

Find storage solutions for the items on your counter. Use a temporary solution like a cardboard shoe box until you can purchase something that works better for you.
Remember our motto: Progress not Perfection. Don't try to fix every problem but do what you can in the time you have.
I would love to see your progress! Leave a comment or a link below.

Join the 30 Days to Organized Community for:
weekly tips and inspiration plus a

10 Minute Decluttering Tool Kit

30 Days to Organized Planner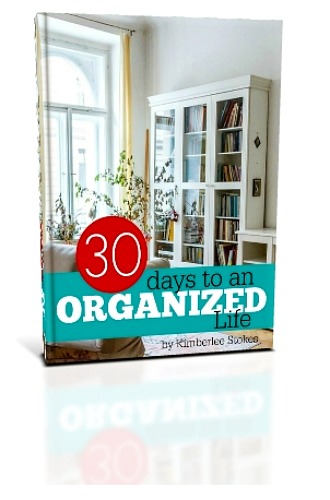 Want the entire 30 Day Challenge at once so you can work at your own pace?
Grab the 30 Days to an Organized Life ebook.