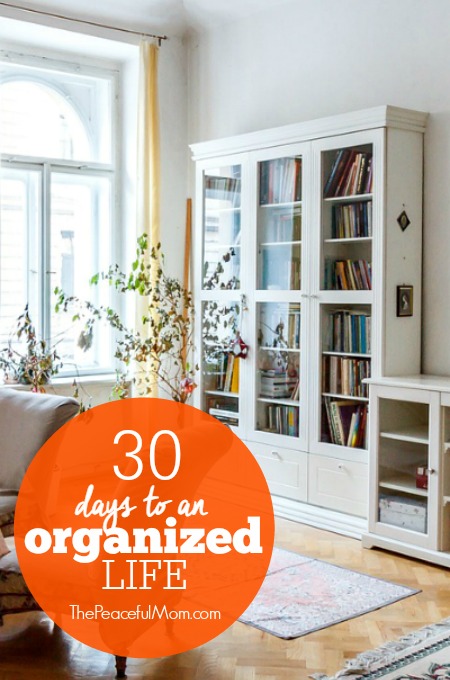 30 Days to an Organized Life Day 2
If you're like many moms you spend most of your day running from one task to another, constantly busy. But are you really accomplishing what's most important?
As I mentioned on Day 2, one key to staying organized is deciding your priorities but many times those important tasks like planning, cuddling your child or marketing your home business become crowded out by the urgent tasks. We become distracted by those immediate, in-your-face, un-ignorable needs like feeding a crying baby, stopping your toddler in the middle of pouring shampoo all over the bathroom or getting to work by 9:00 am.
So how can you make sure that your most important priorities get done? You need a planning system.
On Day 11 we created a Control Center for your home and family but you need a personal control center as well.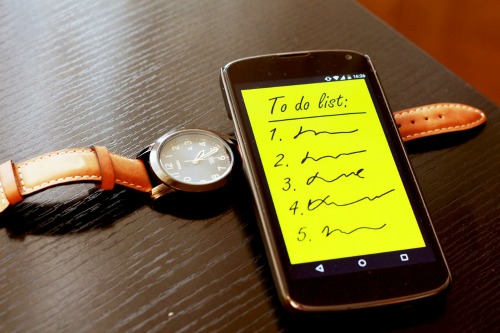 A planning system enables you to keep track of to-do lists, priorities and scheduled events so that everything is on paper or in your phone rather than just spinning around in your brain. At a minimum your system should contain a monthly calendar and a Daily List. You can add other elements as you discover what you need for your lifestyle.
Here's a peek at what I use to give you some ideas:
Brain in a Binder – I use a binder for our finances and our household management. You can read the details of how I use this household planner HERE and print your own planning pages.
Joyful Life Planner – For the last few years I have used my Joyful Life Planner to ensure that I am actually accomplishing what is most important to me and to help me keep the big picture in mind. See what's inside the Joyful Life Planner HERE.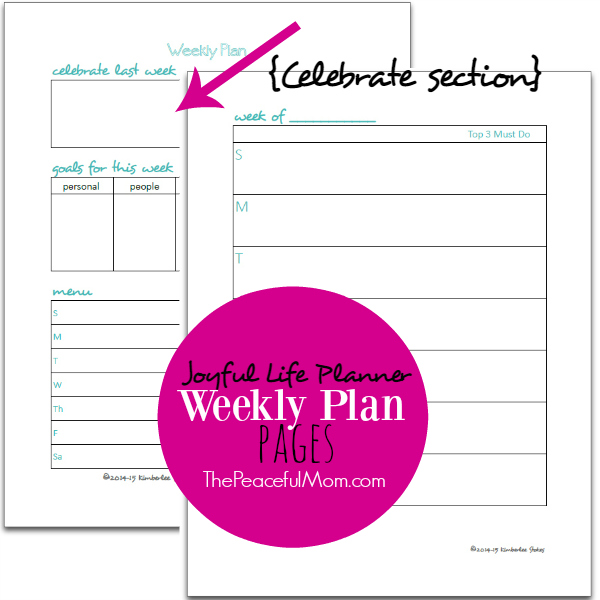 Right now you can grab the 2016 Joyful Life Planner for just $10!
Click HERE and use code JOY.
There are many planner options to choose from and you can spend hours trying to find a perfect fit, but the key is to choose a method and start using it. To keep things simple you can purchase a pocket calendar to keep in your purse or you can use Google Calendar or other apps. As you use your planner you will discover what works for you and what doesn't — and if you're like me you will adjust your system on a regular basis.
Today's 10 Minute Task 1: Spend 10 – 20 minutes creating your planner. You can grab a binder and add the contents of your 30 Days to Organized ePlanner plus any pages from my Brain in a Binder that you would like to use, or grab the Joyful Life Planner.

Remember, don't get overwhelmed! You are going to choose a simple planner to use and try it out for a while. You can make adjustments when you see what works for your lifestyle.

Join the 30 Days to Organized Community for:
weekly tips and inspiration plus a

10 Minute Decluttering Tool Kit

30 Days to Organized Planner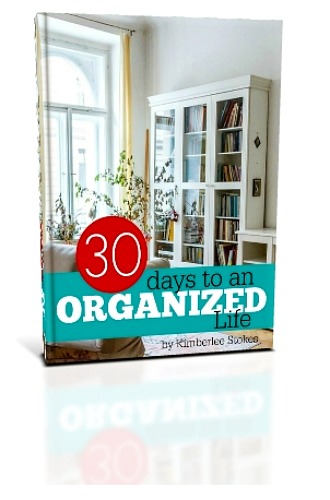 Want the entire 30 Day Challenge at once so you can work at your own pace?
Grab the 30 Days to an Organized Life ebook.