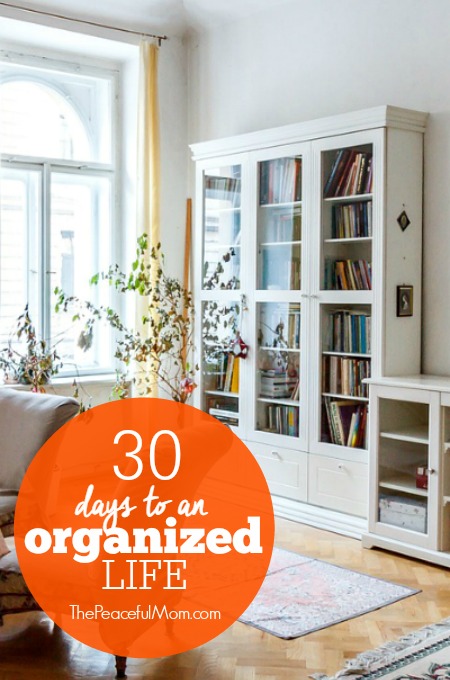 30 Days to an Organized Life Day 11
As moms we need to fulfill many roles and take care of many responsibilities, including keeping everyone in our family on track. Today we're going to organize our family life by creating a Control Center.
A Control Center is the communication center for your family where you keep track of all activities, as well as the plan for managing your household — all in a central location so everyone knows the plan. An effective control center will include several elements:
Calendar – Keep track of appointments, music lessons, sports practices/games and family social events.
Meal Plan – A weekly meal plan will not only help you get dinner on the table but will save you time and money as well.
Grocery List – Keep a grocery list on your fridge so you can mark when you are about to run out of items.
Kid Plan  – Chore charts and lists with morning, afternoon and evening routines will help to keep kids on track.
Household To Do List – Keep a list of home projects that need to be done such as seasonal cleaning and repairs.
Important Information – Emergency information for babysitters, phone numbers for neighbors in the event that you children need to call, etc.
IMPORTANT NOTE: 
Please keep your system as simple as possible. It's easy to "over-organize" and waste time on unnecessary planning tools. Choose your most basic, essential needs and skip unnecessary elements.
My essentials are a calendar and a meal plan. Choose what works for you.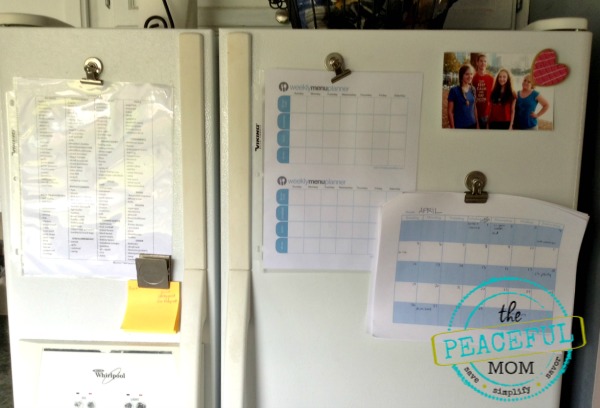 If you're visual and have younger children you may want to create your Control Center on a bulletin board, magnetic whiteboard or the front of your refrigerator. Choose a central location that's easy for everyone in the family to access and where you have space to file papers, pin lists and write notes.
You can also place the information you need in a binder, or you can go paperless and use an app. One easy-to-use organizing app is Cozi. Once you create an account and choose a color for each family member, you can add appointments, create task lists and shopping lists and share all of the information with the appropriate family members. Cozi is free for the basic plan and around $30 a year for the upgraded plan with added features.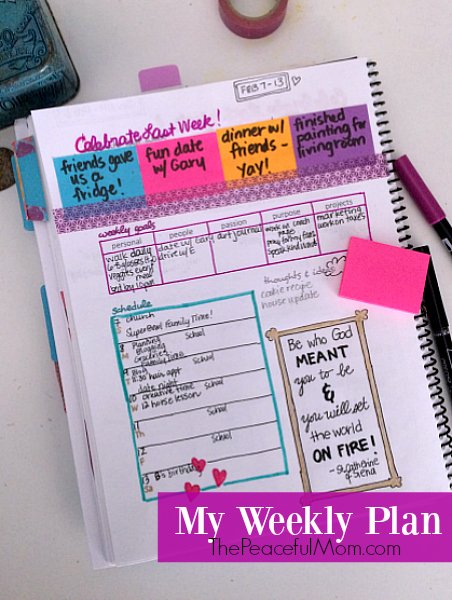 Now that I have teens who drive they keep up with their individual calendars, and share dates that they need me. I keep everything I need to manage in my Joyful Life Planner  and set phone alerts for scheduled activities and appointments.
Your Control Center will enable you to run your household smoothly and to keep each of your family members informed about what needs to happen. It can also help you to avoid multiple trips to the store and prevent you from scheduling or committing to two events at the same time. The key is using it and teaching your family to use it.
Today's 10 Minute Task 1: Choose a location for your Control Center and spend 10 – 15 minutes setting it up. If you choose to use a non-electronic version, I have free printables linked below.

Remember to keep it simple. You can always change or add elements at a later time. Don't let perfectionism keep you from taking action!
RESOURCES
Download these free Control Center Printables. You can pop the pages into page protectors and use a dry erase marker so that you don't have to reprint the pages every week.
Printable Meal Planner (Printable copy in your 30 Days to an Organized Life ePlanner; this planner is customizable so you can type in your meals and then print it.)
Printable Monthly Calendar (add your activities to the calendar and print)
What's your favorite method or app for keeping your family organized? Leave a comment.

Join the 30 Days to Organized Community for:
weekly tips and inspiration plus a

10 Minute Decluttering Tool Kit

30 Days to Organized Planner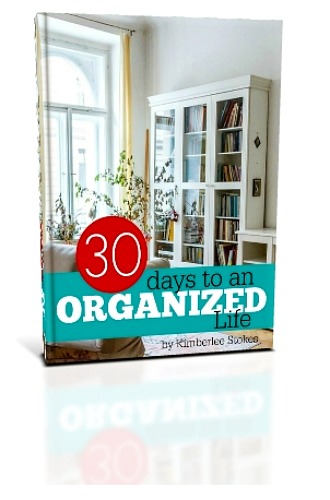 Want the entire 30 Day Challenge at once so you can work at your own pace?
Grab the 30 Days to an Organized Life ebook.