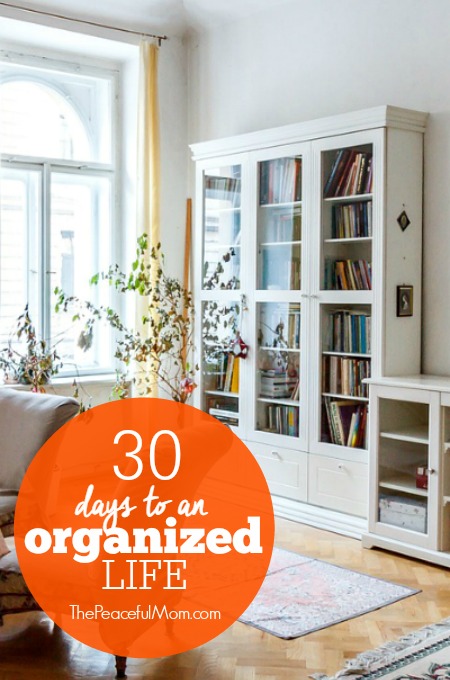 30 Days to an Organized Life Day 9
Life is busy and if you're a mom it can be overwhelming. There's just SO MUCH to do every day.
One simple way to increase your focus, productivity and intentionality is to create a daily list of your top 3- 5 MUST DO priorities.
Without the focus of a prioritized to do list we will run from one urgent task to the next without taking time to look at the big picture, and we'll miss out on living our true values.
So how do you make an effective, epic to do list?

Decide Your Priorities
You can't do everything, so you need to decide what is most important for you and your family.
Go back to the vision page from the first day of the challenge. Think about how you want your life to feel and function, about what you want to have accomplished at the end of your life, then write down 5-7 life goals.
Your goals should include long-term, big dreams, but if you're a mom of small children it's okay if your short-term goal list looks something like this:
Get sleep whenever possible.
Keep everyone safe and fed.
Connect with my husband every day.
Make your vision and goal list fit what YOU want and need for this season of your life.
Create a Master Task List
To simplify your life and translate your big goals into your daily to do's it's helpful to make a Master Task List with everything that needs to be done.
When my life is very busy I like to use this Weekly Goal Sheet to brainstorm tasks that need to be done in each area of my life. I then prioritize the tasks and add the long-term items to my Master Task List in Evernote (read more about How I Use Evernote HERE) and the immediate tasks to the current weekly plan page in my Joyful Life Planner.
As you are completing your list, remember that this is a kind of brain dumping exercise to free your brain space so you can make an effective plan, so don't feel feel stressed about how many items there are on your list.
Choose Your Top 3
Take look at your list and determine the top 3 must do items for today.
The items on your list don't have to fall into what you might think of as "productive" but they should line up with your true values. If you're a stay at home mom with young children your top three may be doing a load of laundry because your husband needs clean pants for work, preparing something for dinner and holding the baby as much as possible while reading books to your toddler. You can squeeze other necessary but less "valuable" activities like washing dishes and vacuuming into the in-between moments.
If you're a work at home mom or you work outside your home your list might include a couple of urgent work tasks for the day and a run to the grocery store.  Writing down your actual priorities for the day can help you remember what is truly important in your life so make sure that your list reflects YOUR top priorities.
Today's 10 Minute Task: Print the Weekly Goal Sheet and make a master task list.

Today's Task 2: Decide on a format for your daily list (download a FREE Daily List Printable HERE or start a note in Evernote) for every day this week and set an alert for your phone every evening to remind you to complete it for the next day.

Join the 30 Days to Organized Community for:
weekly tips and inspiration plus a

10 Minute Decluttering Tool Kit

30 Days to Organized Planner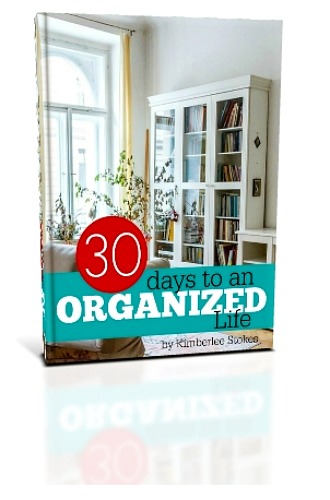 Want the entire 30 Day Challenge at once so you can work at your own pace?
Grab the 30 Days to an Organized Life ebook.