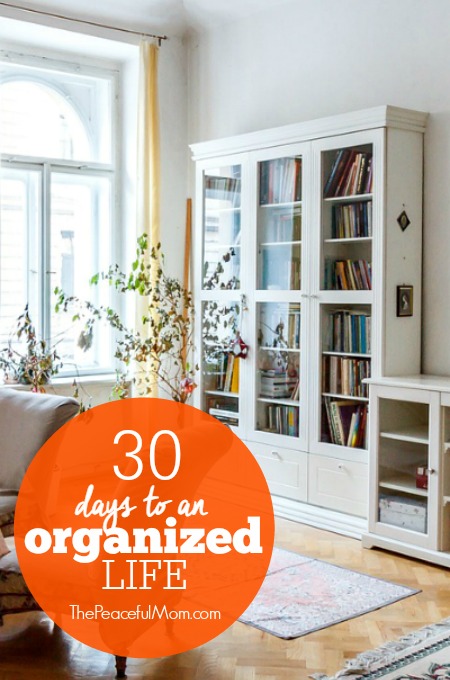 30 Days to an Organized Life Day 5
How did your 10 Minute Declutter go yesterday?
Now that you're in decluttering mode we 're following up today with another 10 Minute Declutter in the Master Bedroom.
If you're like most people, your bedroom multitasks as an entertainment space, work space, family space, maybe even a workout room — and that means it's a bit cluttered too. The problem is that your bedroom should be a calm space conducive to a good night's sleep, and the clutter is more than likely preventing that from happening. Today I want you to envision your room as a peaceful, restful space and begin to create that vision.
Maybe you could move the television and other electronics to another room, put away the pile of clothes on your treadmill or take the work projects to another space in your house. Anything that creates stress or stimulates your brain should ultimately be removed from your bedroom.

Last year my art/creative space was located in our bedroom and unfortunately I was not very good about keeping it organized so my "before" photo is not so pretty.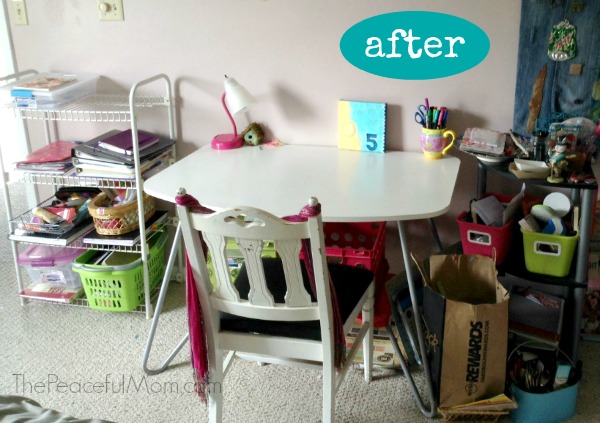 I found a shelf at a yard sale for $2 and spent about 20 minutes clearing up the space. It was obviously not perfect, but so much better.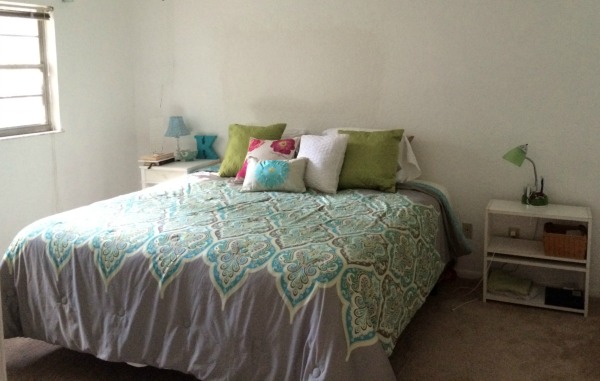 Thankfully this year I have an office space that I can use for my artwork so our bedroom stays much more peaceful and uncluttered. Even though we moved in August I have yet to put any artwork or photos up in the bedroom. You can see a discolored rectangle above the bed where the wall had to be cut when our plumbing was re-piped. I still need to re-paint it and hang artwork but that will take longer than 10 minutes!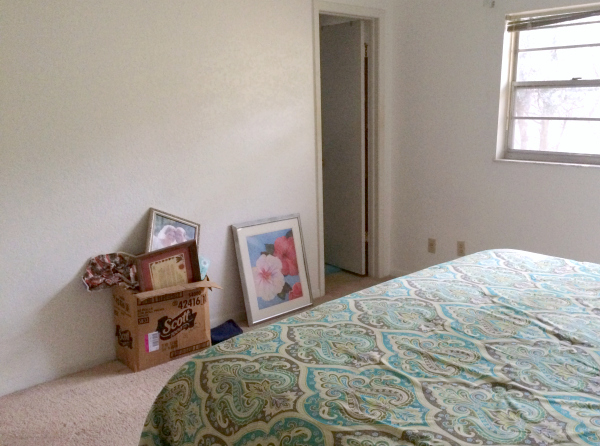 Even though the room is basically clutter free, I do have a box of picture frames and artwork that I still have not unpacked from our move in August so that is my 10 Minute project for today.
Remember, our goal is "Progress Not Perfection", so focus on one small area that will make the biggest improvement in your space.
Today's Task 1: Spend 10 minutes in your Master Bedroom clearing a surface. Clear the pile from your nightstand, declutter the top of your dresser or put away the pile of clothes in the corner. Do the task that will make the biggest impact on how you feel about your bedroom. You can also make a list of future improvements you want to make in this room.

Today's Task 2: If you have time, dust, vacuum and wash your sheets today. A clean bed is a happy bed.
I would love to hear what you plan to do or see photos of your before and after so leave a comment or a link below.

Join the 30 Days to Organized Community for:
weekly tips and inspiration plus a

10 Minute Decluttering Tool Kit

30 Days to Organized Planner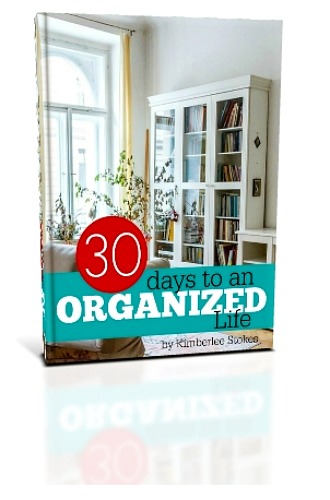 Want the entire 30 Day Challenge at once so you can work at your own pace?
Grab the 30 Days to an Organized Life ebook.