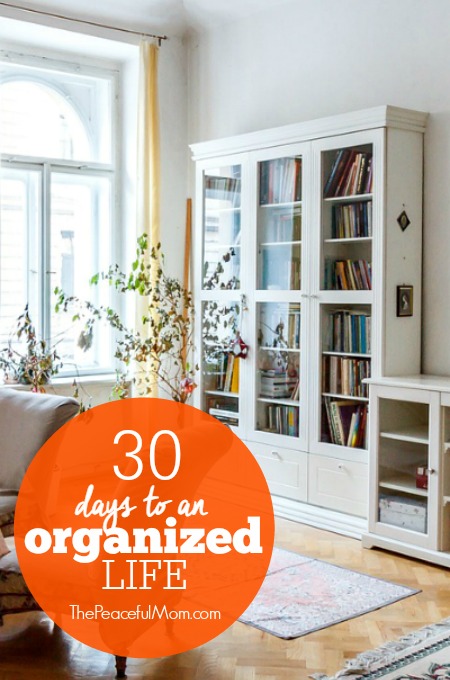 30 Days to an Organized Life Day 4
Yesterday I shared why small changes are lasting changes and I introduced the concept of the 10 Minute Declutter.
Today we're jumping in with our first decluttering session.
Click here to read the guidelines for 10 Minutes a Day Decluttering. We normally spend one week on each area of our homes but for the 30 day Challenge we will focus on one area each day we declutter.
I want to start first with the Master Bedroom Closet. Why? Because it's one of the first places you see every morning when you get dressed. Enjoying an organized closet can start your day on a positive note rather than draining you emotionally and mentally as soon as you open the door. Organizing your closet can also help you to get dressed faster.
IMPORTANT: Please do not take everything out of your closet and pile it on the floor and bed!
Remember our motto is progress not perfection so you are not going to overhaul your entire closet today, organize your clothing by color or buy a new shelving system.
I spent 10 minutes last week in my closet and you can see the before and after: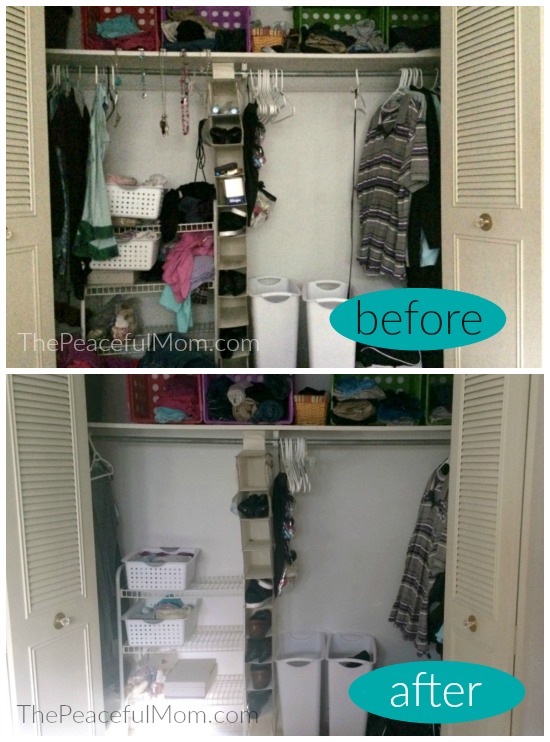 The before shot is quite the disaster (especially the top left quadrant!) but surprisingly it only took me a few minutes to refold clothing and remove items from the shoe storage that belonged elsewhere.
Today's 10 Minute Task: Spend 10 minutes in your Master Bedroom Closet removing items that don't belong in the closet and choosing 5 – 10 items to give away. Place the giveaway items in a box, bin or bag and place them in your car so you can take them to the donation center the next time you run errands.

Join the 30 Days to Organized Community for:
weekly tips and inspiration plus a

10 Minute Decluttering Tool Kit

30 Days to Organized Planner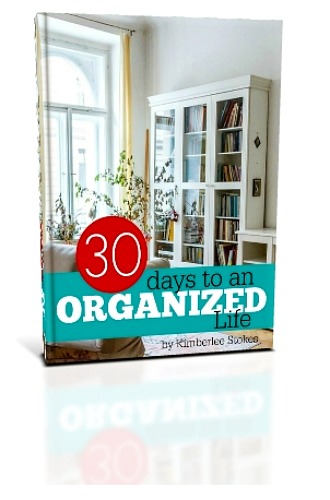 Want the entire 30 Day Challenge at once so you can work at your own pace?
Grab the 30 Days to an Organized Life ebook.