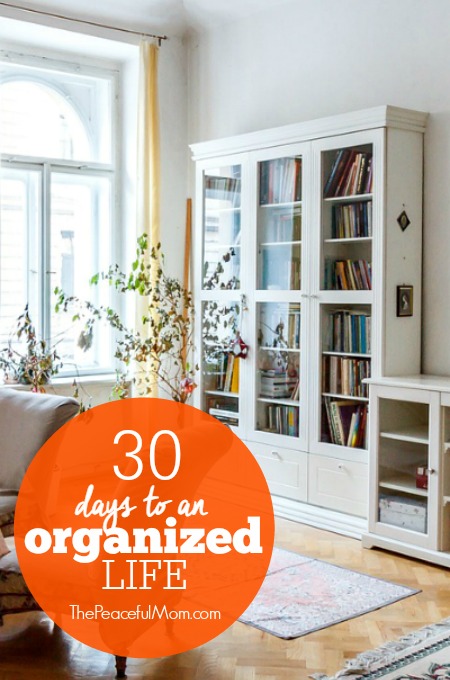 30 Days to an Organized Life Day 3
Have you ever made a New Year's Resolution only to abandon it a few weeks later? Me too!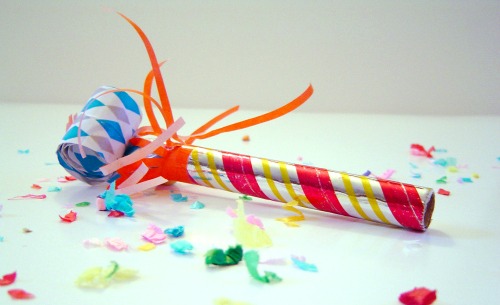 Well, I have news for you. It's not really your fault.
The problem is that, when it comes to behavior change, there's a part of the human brain resisting that change like a tenacious "pit bull" protecting his dinner. This brain "bully" likes to form habits but doesn't like to change them. You can read more about why it's difficult to change here, but the good news is that we can work around this part of our subconscious mind by starting with ridiculously tiny changes rather than trying to completely overhaul an area of our lives.
Today we're taking advantage of this brain "trick" by preparing to do a 10 Minute Declutter.
You know that clutter drains you physically, emotionally and mentally — and you have probably been able to keep some of the rooms in your house uncluttered, but if you are like most people you've accomplished that by moving your stuff from place to place within your home. 10 Minutes a Day Decluttering will change all of that.
Why does 10 Minute Decluttering work?
Ten Minute Projects Are Do-able
No matter how busy you are it's hard to argue with finding ten minutes to complete a project. Most of us can find small pockets of time during our day that we could use more wisely. If you adjust your mindset to take advantage of those little windows of opportunity, you can accomplish so much more. I'm definitely not advocating being busy every second of the day, but breaking down large projects into small 10 minute sessions makes them much more achievable.
Ten Minute Projects Bring Focus
It's easy to feel overwhelmed by all that needs to be done and to run from one project to the next. By choosing one ten minute task you can accomplish more because you are focusing on a single area rather than being distracted, or starting many projects and finishing none. I usually end up spending more than ten minutes because I'm concentrating on that one area rather than trying to multitask.
Ten Minute Projects Break Procrastination
If you're like me you often procrastinate because projects seem too big, too difficult or too time-consuming to take on. By choosing to work for only ten minutes you can break the grip of procrastination because you are focused on a single step rather than the entire project. Once you start making progress you will feel much more motivated to continue because you have broken through the most difficult part which is getting started.
Today's 10 Minute Task 1: Spend a few minutes gathering 3 medium to large sized containers (paper bags, plastic garbage bags, cardboard boxes or plastic bins) for our first decluttering session tomorrow. Label them "GIVE AWAY", "THROW AWAY" and "PUT AWAY".

Today's Task 2: Review the MyVision Page in your planner. Think happy thoughts about where you want to be at the end of the 30 Day Challenge.

Join the 30 Days to Organized Community for:
weekly tips and inspiration plus a

10 Minute Decluttering Tool Kit

30 Days to Organized Planner
Share with your friends using the hashtag #TPM30Days so they can join in as well.
Join me on Instagram here and Facebook here for more inspiration and share your photos with the hashtag #TPM30Days.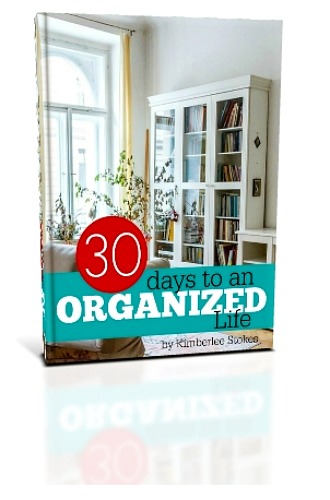 Want the entire 30 Day Challenge at once so you can work at your own pace?
Grab the 30 Days to an Organized Life ebook.