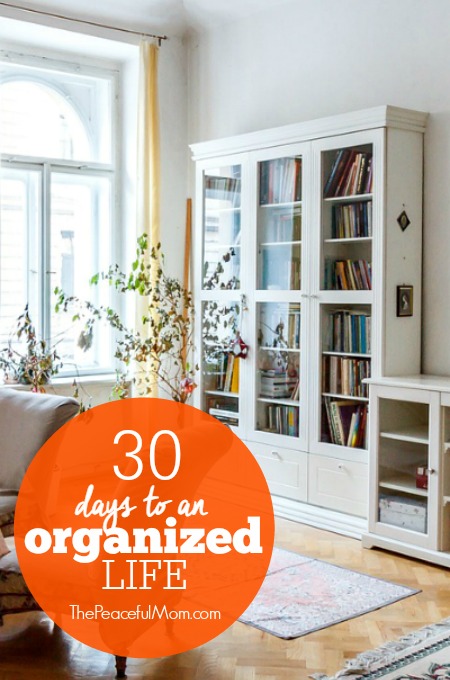 30 Days to an Organized Life Day 2
Yesterday I asked you to envision how you want your life and home to look in general (Day 1). Change can be difficult but when you have a vision for what you want and why you want it you will be much more motivated to carry through with new habits in your life.
What does your vision include?
an organized entryway rather than piles of stuff just inside your door;
paying your bills on time rather than incurring late fees;
cooking at home more often so you can eat healthier;
a clear kitchen or dining room table where you enjoy fun family meals;
an uncluttered and welcoming living room so you can invite friends over;
a spending plan so that you can save more money;
a peaceful and cozy master bedroom.
What are your life priorities? Family time, stress management, a peaceful home?
Today we are making a list of specific values, priorities and goals for each area of your life so that you can take small steps to move toward your vision.
This isn't a "beat yourself over the head" list but a kind of master goal list for ways that you would like to improve your life. As we move through the 30 Day Challenge pay special attention to the 10 Minute Tasks that relate to your goal list.
Today's 10 Minute Task:
 Print the
myLIFEreview
page from your planner and write down specific changes you would like to make in each of the listed areas. Here are a few
examples of goals you can include
:
self: read my Bible every morning; exercise 20 minutes daily; drink 6-8 glasses of water daily;
home: maintain a clean living room, make dinner 4 times a week, keep the kitchen counters and table clear;
time: weekly date night with my husband; better morning routine; weekly retreat time for myself
money: find a system to pay my bills so I don't pay them late; eat out only once a week; save $200 by the end of the month.
When you have finished go back and star or circle the changes that are most important to you.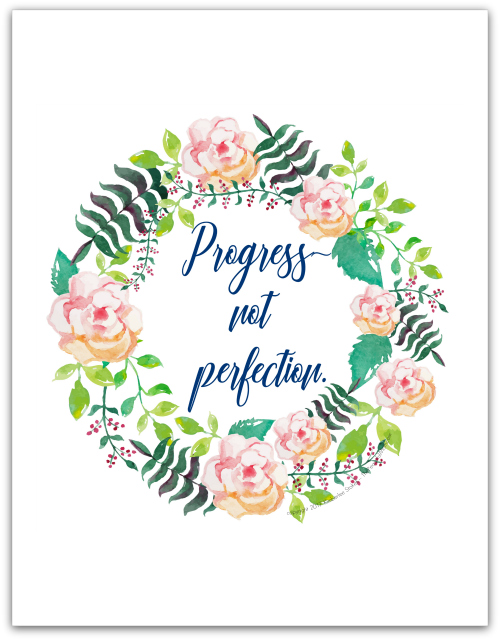 Today's Task 2: Click HERE to join the 30 Days to Organized Community and download the Progress Not Perfection print.
Post the print on your fridge or bulletin board to remind you to make tiny steps and not give up.

I would love to hear the changes you would like to make. Leave a comment below.

Join the 30 Days to Organized Community for:
weekly tips and inspiration plus a

10 Minute Decluttering Tool Kit

30 Days to Organized Planner

Share with your friends using the hashtag #TPM30Days so they can join in as well.
Join me on Instagram here and Facebook here for more inspiration and share your photos with the hashtag #TPM30Days.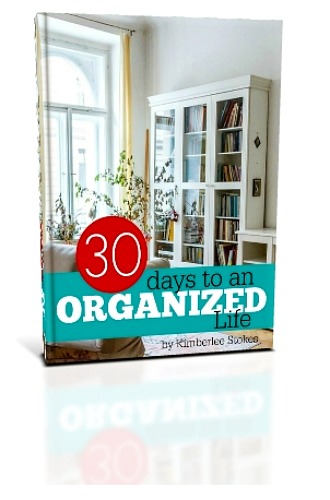 Want the entire 30 Day Challenge at once so you can work at your own pace?
Grab the 30 Days to an Organized Life ebook.
Reader Interactions