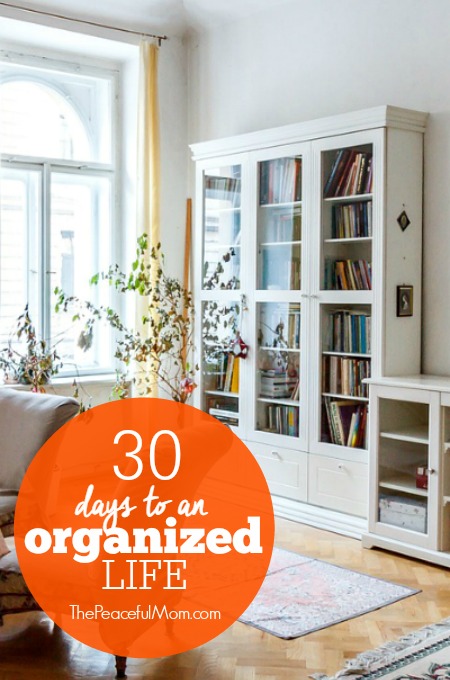 30 Days to Organized: Day 1
Let's be honest. We can all use a little help in the organization department from time to time.
Between keeping the laundry clean, getting dinner on the table, scheduling, staying on top of the piles of stuff in your home and spending time with your family, it's difficult to get it all done — never mind adding work and/or homeschooling to that list.
The problem with getting organized is that most of us try to completely overhaul everything in one day, or we never start getting organized because it seems too overwhelming.
The 30 Days to Organized Challenge solves both of these problems for you.
In order to get organized (and stay organized!), you need to create habits and routines that work for you. During the 30 Day Challenge I'll be giving you simple tips and tools so that you can create an organizing system that fits YOUR life.
If you will do your best to spend just a few minutes a day completing the 10 Minute Task you will be amazed at how much more organized and ordered your life will be.
Our motto for the challenge is:
Progress not perfection.
Our goal is to make small improvements which will make a big difference as we continue them. Depending on how chaotic your life is right now, it may take a little bit of time to gain control, but you CAN organize your life — one baby step at a time.
Once you've completed the 30 Day Challenge you can start the next month and work through the tasks again.
To get started today I want you to focus on exactly what you want and which areas of your life need organization help to get there.
What needs an overhaul right now?
What is one area that you previously organized but you have since allowed to get out of control?
What one change could make the biggest impact in your life? meal planning? going to sleep earlier? using a planner?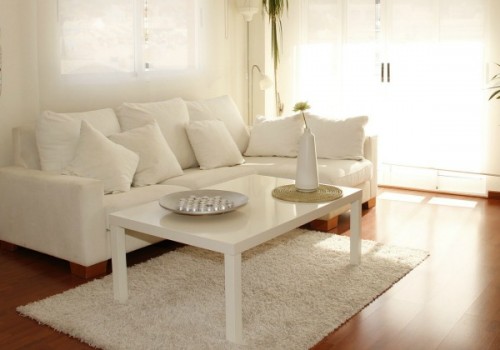 Today's 5-10 Minute Task: Print the myVISIONpage from your planner.

Write words that describe how you want your life and home to feel and function (peaceful, serene, efficient, friendly, warm, inviting). You can even cut out pictures from magazines to paste on your page. If you have extra time you may want to take a peek at How to Create a Vision Board here.

Eventually this page will go in the front of your organizing binder but for now place this Vision Page in a prominent place (like the front of your fridge) so you can keep your end goal in mind as you complete the challenges.
Today's Task 2: Set up a folder in your email inbox (you could name it 30 Days to Organized) where you can file the daily emails so you can refer to them later. This will also help to keep your inbox tidy.

Join the 30 Days to Organized Community for:
weekly tips and inspiration plus a

10 Minute Decluttering Tool Kit

30 Days to Organized Planner
Share with your friends using the hashtag #TPM30Days so they can join in as well.
Join me on Instagram here and Facebook here for more inspiration and share your photos with the hashtag #TPM30Days.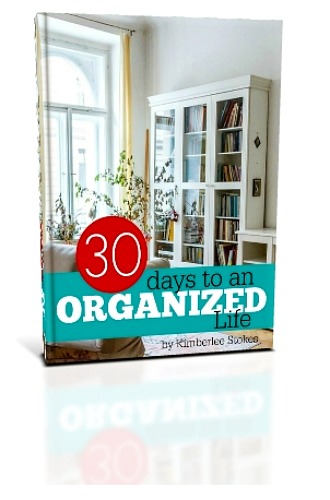 Want the entire 30 Day Challenge at once so you can work at your own pace?
Grab the 30 Days to an Organized Life ebook.