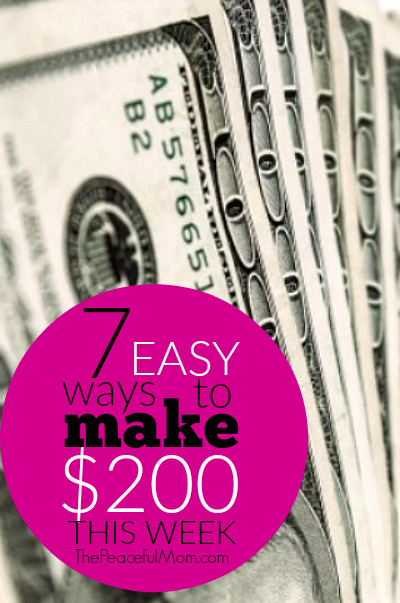 Need some extra cash fast? Try these 7 Easy Ways to Make $200 This Week.
Most of these ideas won't pay $200 individually but by combining a couple of them you can easily net $200 by the end of the week.
Perform Short Tasks for Cash
If you have more time than money you can hire yourself out to do tasks for online companies. Grab the FREE Amazon Mechanical Turk Getting Started Guide here, then sign up for a worker account on mturk.com.
Once you've signed up, sort the HIT (Human Intelligence Tasks) by "Reward Amount (most first)". Scroll through the available jobs to see if any are a good fit. I saw usability tests for $10 and video transcription jobs from $40 – $70.
Donate Plasma
Search "plasma donation center" in your area and make an appointment to donate blood plasma. Donation centers usually pay between $20 and $40 per donation and you can usually donate up to two times each week.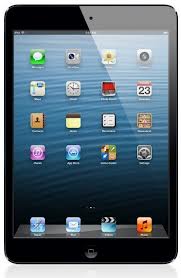 Trade In Your Electronics
A super easy way to earn some money is to find items around your house to sell. The Amazon Trade-In Program takes your books, movies, games and electronics and gives you Amazon gift cards which you can use for groceries and household items. (See the Best Amazon Household Deals here.)
Click here to read How the Amazon Trade-In Program Works.
Sell Books
Most of us have a few books lying around that we no longer read, but you can also shop thrift stores and yard sales to find books to resell online. Be sure to check the resell price before purchasing so you don't end up spending money you can't recoup.
Click here for the 4 best websites to sell your books.
Participate in Marketing Research
Find a local marketing research facility that offers focus groups to see if there are any opportunities for participants of your age/gender, etc. Studies typically pay between $20-$60 for 1-2 hour focus groups.
Recycle for Money
One man's trash is another man's treasure and recycling used items can often yield quite a bit of cash.
Collect aluminum cans and take them to a local recycling center. (Check with the center beforehand to find out their requirements.)
Buy wedding and prom dresses at the thrift store and resell them to consignment stores. (Check with the consignment store first to find out what they will accept.)
Salvage & repair or paint old furniture to resell on Craigslist.
Buy used collectibles, books and children's items at yard sales and resell them on eBay. (
Check these guidelines for selling on Craigslist and eBay.
Hire Yourself Out
If you don't mind hard work there are many odd jobs you can do for extra money. Ask neighbors and friends if they need any hired help, or post on community boards or Craigs List. A few ideas:
Complete Online Surveys
An ongoing way to earn a little side income is to complete online surveys in your spare time.
Click here for my Top Recommended Survey Sites.
We all have unexpected expenses crop up from time to time and these tips will help you in the short term, but once your crisis is over you can hopefully start saving money into an emergency fund so you don't have a need for immediate cash.
What would you do to earn $200 fast? Leave a comment.
You May Also Enjoy: